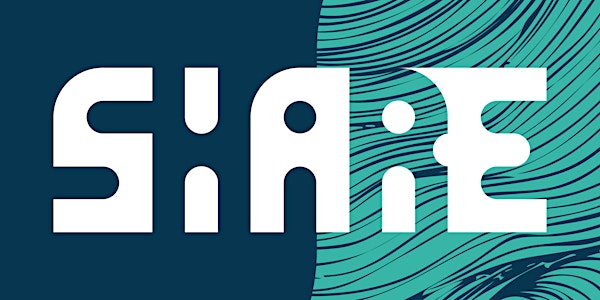 Climate Portals Festival: "Art-Making in the Anthropocene" Climate Cafe
Location
Royal Conservatoire of Scotland
100 Renfrew Street
Glasgow
G2 3DB
United Kingdom
Happening daily around the Climate portal
About this event
Week 1 Speakers are as follows;
Monday 1st November - Sapna Agarwal, Independent Artist
Sapna is part of the Hope Street feminist collective with roots in the Woodlands area of Glasgow. Its four members are artists, designers, writers and sociocultural agitators, two are from minority ethnic backgrounds and all are devoted to growing a Dear Green Place fit for the 21st century, with wellbeing of people and planet at its heart. Sapna Agarwal uses play, stories and everyday chat to explore social justice and climate issues, working primarily with young people and intergenerational groups. She is an artist, educator, community activist, facilitator, organiser and someone who loves to stop and talk.
Tuesday 2nd November - Anne Guzzo, Locust Opera
Locust is a one-hour chamber opera that has been performed in the United States and Morocco. The operatic murder mystery tells the story of the Ricky Mountain Locust, an iconic species whose swarms blackened the skies of North America in the 1800's but suddenly disappeared forever at the turn of the 20th Century. In this opera, the ghost of the Rocky Mountain Locust haunts a scientist until he can figure out how her kind was driven to extinction. The opera was written in collaboration between Annie and an entomologist, Jeffrey Lockwood, who is also the Librettist.
Anne Guzzo is the composer of the Opera and will be joined by other members of the creative team at the Cafe session.
Wednesday 3rd November - Scott Morrison, Sage Gateshead
Scott is responsible for the Environmental Responsibility work at Sage Gateshead and is a member of the Green Arts Initiative Steering Group, co-founder of the award-winning Scottish Classical Sustainability Group, and co-author of the Scottish Classical Music Green Guide 2021. He is especially interested in the role the arts can play in creating a just transition towards net-zero.
Scott will speak about the formation of the Scottish Classical Sustainability Group and writing the Green Guide, how and why the group was formed and the kinds of changes we want to make to the sector. Scott will lead a discussion and informal exercise in thinking about changes in the sector to build towards sustainability.
Thursday 4th November - Neil Banas & Jen Argo.
Neil Banas, an oceanographer and computer modeller, and Jen Argo, an artist and arts educator, are partners in a new project called Mapping Ocean Change through Art, which aims to weave together scientific and personal narratives of seascape change, migration, and adaptation, and make visible the hidden lives and worlds of the North Atlantic and Arctic Oceans under climate change. Neil will speak about tiny zooplankton, how they knit the oceans together, and how expanding his practice from computer modelling to origami modelling has raised new questions in his research (participants can fold their own plankton origami while they chat). Jen will share thoughts about mapping, migration, and her practice as a science-engaged artist.
Friday 5th November - Fashion Revolution Team
This Climate Cafe will take the form of a stitch & bitch session. Bring along your garments in need of repair and extra needles and threads will be provided for those who don't have them. This Climate Cafe is also for guests who have nothing to stitch but want to hear more about this topic.Fashion Revolution is the world's largest fashion activism movement, formed after the Rana Plaza factory collapse in Bangladesh in 2013 which killed over 1,100 people. Fashion Revolution campaigns for a clean, safe, fair, transparent and accountable fashion industry through research, education, collaboration, mobilisation and advocating for policy change. Fashion Revolution is a global movement with country offices and voluntary teams in 90 countries including in Scotland where the team campaign around the year across industry change, policy change, education and citizen activism. www.fashionrevolution.org and www/fashionrevolution.org/europe/scotland
Week 2
Monday 8th November – Michael Begg, experimental sound artist
Michael Begg is an experimental sound artist and composer based in East Lothian, Scotland. He is presently Associate Artist in Residence at Edinburgh's Queen's Hall, and is a past winner of the New Music Scotland Award. He is the musical director of Black Glass Ensemble; a fusion of classical and electronic musicians, and performs and records with Fovea Hex.
His most recent work, LIGHT WATER IS BLACK WATER, is a commission from the Ocean ARTic partnership in which he worked with climate data modellers and marine biologists to create new, data driven compositions to raise awareness of climate and environmental changes arising from diminishing Arctic sea ice.
NO CLIMATE CAFE TUESDAY 10TH NOVEMBER
Wednesday 10th November – Sylvia Gray, Sustainability and Climate Change Officer at East Dunbartonshire Council
Sylvia has worked in sustainable development for over 20 years and is currently the Sustainability and Climate Change Officer at East Dunbartonshire Council, where she collaborates with a broad range of partners to produce and implement climate change policies and other related policy agendas. She has served on various boards including Climate Ready Clyde and the Sustainable Scotland Network, which she chaired for 4 years.
Sylvia is also passionate about sustainability in her non-work life; her interests include growing food at Sandy Road Community Garden in Partick, where she is a long-standing member of the management committee. She is currently a Volunteer Team Leader in the Green Zone at COP26.build towards sustainability.
Thursday 11th November -Alex South, independent artist.
Alex South is a clarinettist, improviser and composer, currently carrying out doctoral research into humpback whale song considered as a music-like phenomenon. Supervised by composer Emily Doolittle at the Royal Conservatoire of Scotland, and biologists Luke Rendell and Ellen Garland at the University of St Andrews, Alex uses quantitative and qualitative methods drawn from bioacoustics and zoömusicology to study temporal aspects of humpback song structure, performance and evolution, and creates and performs new music informed by these studies. He is seeking to develop an understanding of how the use of animal song in human music can encourage an 'animalcentric anthropomorphism' in opposition to anthropocentrism.
Friday 12th November – Paria Goodarzi and Francisco Llinas-Casas, Collaborating Artists
We, Paria Goodarzi and Francisco Llinas-Casas, are visual artists and community art practitioners. Our work revolves around cultural and political transfers and translocations, the ideas of the contemporary human condition, cultural identity and political issues that resulted in an ambivalent coexistence of civilised life, conflict, and displacement.
Our work responds to such contemporary, cultural, and political aporias by examining the hybrid condition of our society and the processes of formation, performance, and representation of identity through a multidisciplinary praxis that often takes the shape of collaborative, participatory and socially engaged artworks.
Paria and Franc will be completing an artist residency in the portal week commencing 15th November for the "Being Human" festival.