About this Event
Green-Schools is delighted to present our debut storybook, 'We Want Our Park Back', written and illustrated by Oisín McGann for ages 5 to 8.
Register for this free event and we will post your school a giant book! The e-copy and accompanying teacher's resource book with 28 pages of colourful lesson plans, can be downloaded from the Green-Schools website here from Monday 12th October.
Tune in to Green-Schools HQ via your interactive whiteboard at 10am on Tuesday 13th October for Storytime, Ask the Author, Draw with Oisín and a special student-centred book review!
Submit any questions from your class for the author/illustrator before October 1st to: CAW@eeu.antaisce.org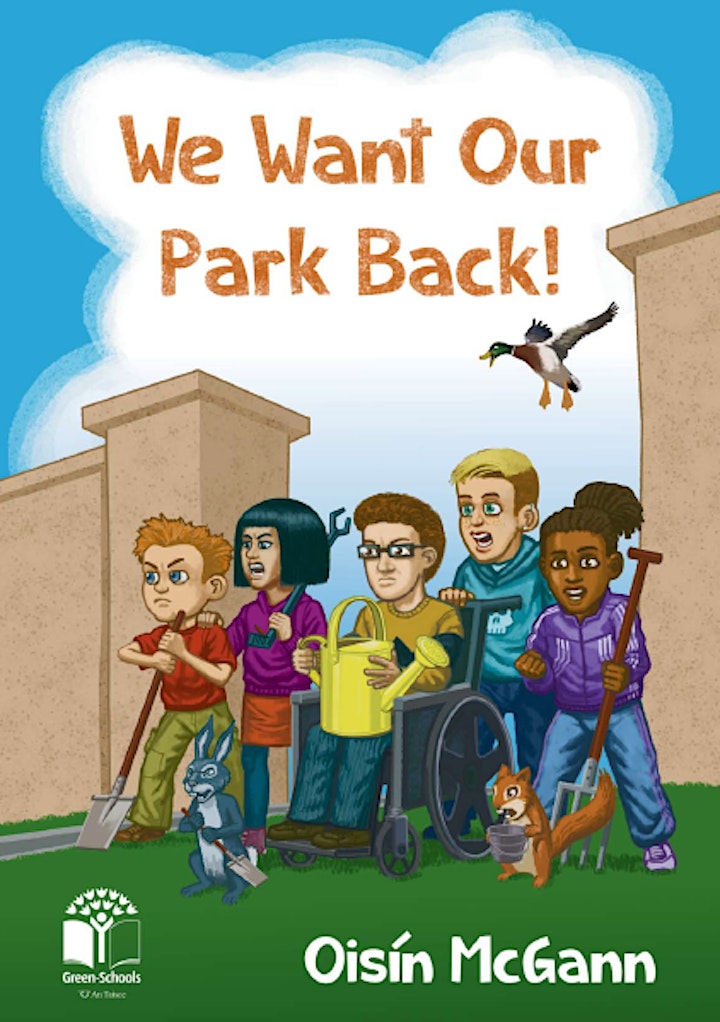 About the Author
Oisín McGann is a best-selling and award-winning writer and illustrator.
He has produced dozens of books and short stories for all ages of reader, including twelve novels, in genres ranging from comedy horror to conspiracy thriller, from science fiction and fantasy to historical fiction. These include the Mad Grandad series, Headbomz: Wreckin' Yer Head, and novels such as Race the Atlantic Wind, The Gods and Their Machines and The Wildenstern Saga. In 2014 and 2015, he was the Irish writer-in-residence for Weather Stations, an EU-funded project where writers from five different countries were tasked with finding ways to use storytelling to raise awareness of climate change. He has carried on this work through school residencies in primary and secondary schools, funded by Poetry Ireland Writers in Schools, Irish Aid and WorldWise Global Schools. He is married with three children, two dogs and a cat, and lives somewhere in the Irish countryside, where he won't be heard shouting at his computer.