About this Event
Kennington Youth Club hosts its first ever summer challenge that anyone can attempt. Are you up for it?
What is it?
A walk or run challenge over a distance that you decide.
How does it work?
You register, pay a small fee to join (there is a transaction fee charged by Eventbrite), then get walking or running. At the end, you send us how far you travelled, and we'll issue your certificate and medal. *Note: medals are reliant on you having climbed at least one structure. Medals are not issued if you sit at home doing nothing*.
But how far do I have to walk or run?
Honestly, the choice is yours. There is absolutely no minimum and you do not have to reach checkpoints either so it's suitable for everyone. You can walk a mile one day and 20 the next if you like. It really is your choice. There's no start and end times each day either. It's really very simple.
What's the route?
Come on. Nobody's got time for setting routes, and they're boring to follow half the time. The route you choose each day is your route, be it walking down the towpath, through the village, or up and down your stairs. Every step counts.
Why 'Climb Every Mountain'?
Because we liked the name (our Youth Leader is a musical geek) but also we're challenging you to climb a mountain, plus a load of other structures. We'll post up heights of buildings and so on (perhaps on our website, perhaps on the Facebook page, who knows where? Bit of a mystery so keep your eyes peeled). You can then see whether you've climbed it and challenge yourself to climb even further.
How will you know how far I've walked?
You'll be very honest because you're only cheating yourself otherwise, but if you've a Fitbit or similar, simply keep a track of the distance travelled each day, then at the end of the event, send us a daily record and the total (screenshots are great but an excel spreadsheet or a word table or something does just as well), and we'll do the rest. Note: only miles walked during the event period count.
Do you need to see my routes?
No, but if you want to share a route that you've been out on for others to enjoy, please link in to our Facebook page.
What do I get?
A sense of happiness and feeling fitting and healthier. A chance to explore your local area too. You'll also get a certificate and medal on successful completion and submission of evidence *medals only if you have scaled at least one structure*. We'll give you the details of submission closer to the time.
Do I have to walk or run?
Yes. Either/or, or both. Take your pick. If you're out and about, you can walk a bit, run a bit, and walk again, or just walk, or just run. Can you use a bike? Not really as we're wanting people to get out and 'Climb Every Mountain' and that's tricky on a bike due to the terrain. Obviously we can't check up on you, but we'd love if you'd enter into the spirit of Climb Every Mountain by walking or running. Cycling whilst it has great benefits can sometimes take you really long distances at a pace and you miss the beauty around your local area.
What happens if I sign up late?
The walking group will have left (hehe) but you can catch them up. You'll still have to register and pay. Please note that registration closes completely one week before the end of the event so that we can complete necessary admin.
Is it a competition?
No. It's only a competition against yourself, or others you choose, although you never know, there could be a star prize or something at the end for most miles, but we'll keep you in suspense on that one a while longer.
How much are Kennington Youth Club getting from this event?
In a word, nothing. We're doing this for some fun and to bring the community together, so if you are one of those simply amazing people that would love the young people in the village to continue benefiting from our fantastic work, then please consider raising sponsorship for us.
It takes a phenomenal amount of money to keep the club going for the short amount of time we are open, we have lost a substantial amount of revenue from private hirers this year due to Covid, and we also want to develop the club further in the future. Feel free to use online donating sites such as Just Giving, or if you would like a sponsorship form, please let us know.
Safety
Please note, Kennington Youth Club, whilst hosting this event, cannot take responsibility and will not be held liable for participant's safety and wellbeing and individuals should make appropriate assessments of weather, equipment, and so on to ensure they minimise the risk to themselves.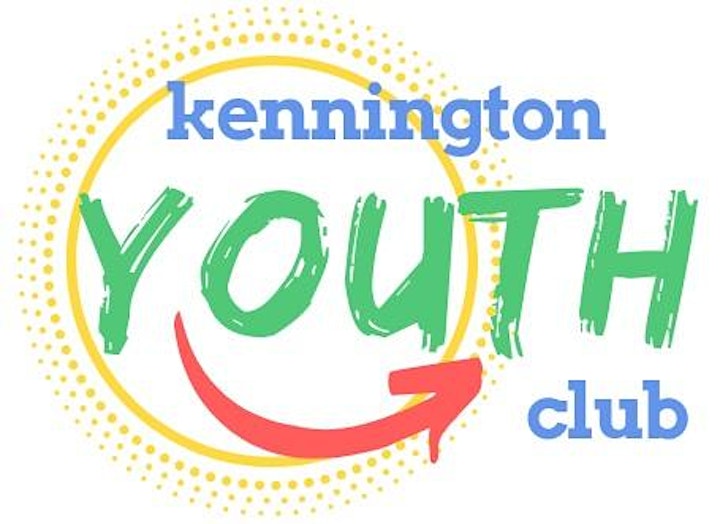 Date and Time
Refund Policy