If you would like to teach climbing on indoor climbing walls or mobile climbing towers then this is the course for you.
About this event
Climbing Wall Instructor Assessment
Candidates who have completed the CWI training and the required consolidation can attend this assessment day.
If you feel ready to teach climbing on indoor climbing walls or mobile climbing towers then it's time to get signed off. You will be expected to show all the technical skills and safety considerations required to safely supervise indoor climbers.
Pre-Requisites and Registration
Mountain Training requires that all students are registered with them prior to commencing the course and you will need to have a complete and suitable digital logbook on the MLTE candidate management system.
Syllabus
The areas in which you will be trained and assessed are as follows:
Technical Competence
The Climbing Wall Environment
Supervision
Detailed information on each of the above topics can be found in the Climbing Wall Award Handbook here:
mountain-training.org/qualifications/climbing/qualifications/climbing-wall-instructor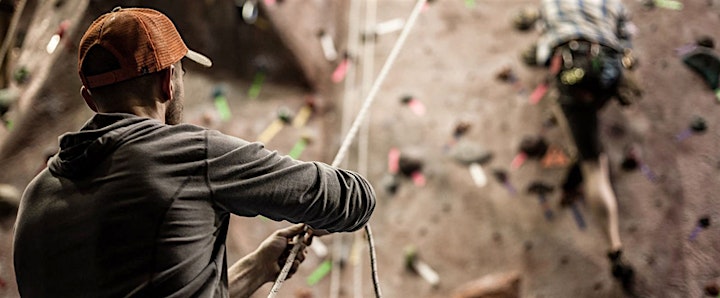 Organiser of Climbing Wall Instructor Assessment
James has had over 15 years experience in outdoor activity leadership, coaching and guiding.
He is a qualified mountain instructor, teaching climbing, abseiling, ice climbing and navigation skills. He is also a qualified canoeing and kayaking coach on rivers and at sea. He also teaches bushcraft and is a British Canoeing Camp Craft and Expedition Skills provider.
The experience of being in nature can be uplifting and transformational. James specialises in working with people who have had very little opportunity of experiencing nature, either due to limited life chances or to suffering from mental health issues, in order to share with them the life-enhancing effects that being in wilderness can bring.
His qualifications are as follows:
AALA - Adventure Activities Licensing Authority Licence Holder - see documentation here
Climbing and Mountaineering:
MIC - Mountain Instructor Certificate
IML - International Mountain Leader
IOL - Institute for Outdoor Learning Bushcraft Provider
Mountain Training Provider of the following awards:
SPA - Single Pitch Assessment
ML - Mountain Leader
CWA / CWLA / CWAA - Climbing Wall Award / Leader Award / Abseil Award
Canoeing and Kayaking:
BCU - British Canoe Union - Level 3 Kayak Coach, Level 4 Sea Coach