Description
Experienced Glaucoma surgeon Laura Crawley provides insight into microsurgical advances in Glaucoma surgery.

The presentation covers the following points:
MIGS: The bypass stent and how it fits into the treatment pathway

Presentation with interactive questions and answer session at the end
This lecture aims to help optometrists and opticians to identify which patients with glaucoma may require referral for MIGS.

Ms. Laura Crawley BSc (Hons), MB ChB (Hons) MRCP, FRCOphth GMC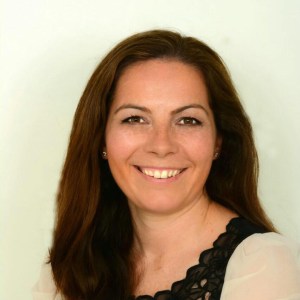 Laura Crawley is a Consultant Ophthalmologist at Clinica London with a special interest in treating glaucoma and cataract.
She is very experienced in treating glaucoma and has published extensively in scientific journals and on medical education. She does many emergency operations at the Charing Cross and Western Eye Hospitals for the NHS.
At the Imperial Healthcare NHS Trust since April 2014, she does clinics and surgery at Western Eye Hospital and Charing Cross Hospital.
At Clinica London, she is responsible for glaucoma patients and glaucoma patients with cataracts. She also sees patients with general and emergency eye problems and carries out routine and urgent surgeries at Clinica London.
Ms Crawley qualified at the University of Bristol in 1999, winning the Gold medal and Super prize for medicine and surgery. Having completed her physician training in Bristol she undertook Ophthalmology training in Oxford and continued training in London at Moorfields Eye Hospital and Imperial College NHS Trust, at the Western Eye Hospital where she did a two-year fellowship specialising in Glaucoma.
Laura Crawley won the Alcon Glaucoma prize in 2009, the West London Research Medal 2011 and the Royal College of Ophthalmologists' Treacher Collins Prize in 2012. Ms Crawley's research is focused on topical glaucoma treatments and their effect on the ocular surface, endocycle photocoagulation for glaucoma, primary eye care strategies, complex glaucoma surgery and post-operative management. She has published extensively in peer-reviewed journals and is the author of the Medical Student Eye Book called "Ophthalmology at a Glance" and its second edition published in 2014.
Agenda
The evening commences at 17:30 with registration and meeting with refreshments at the Chandos House, 2 Queen Anne Street in London. The lecture takes place from 18:00 to 19:00 followed by an interactive discussion.
FAQ
Where can I contact the organiser with any questions?
Please contact secretary@clinicalondon.co.uk with any questions you may have. You can also call us on 020 3773 7984.
Are there any credits available for this lecture?
2 CET points to Optometrists
2 CET points to Therapeutic Optometrist
1 CET point to Dispensing Optician