Location
University of Central Lancashire, Victoria Mill
Trafalgar Street
Burnley
BB11 1RA
United Kingdom
* Drop in * - This is an exciting opportunity for you to practice your clinical skills within a safe, relaxing & fun learning environment.
About this event
Drop-in sessions are a fantastic opportunity for students to utilise the clinical skills labs & equipment, following initial teaching, to gain further practice in clinical skills.
There are limited spaces available and bookings operate on a first come first served basis.
If you are unable to attend the session you booked, please cancel as soon as possible so your place can be offered to someone else.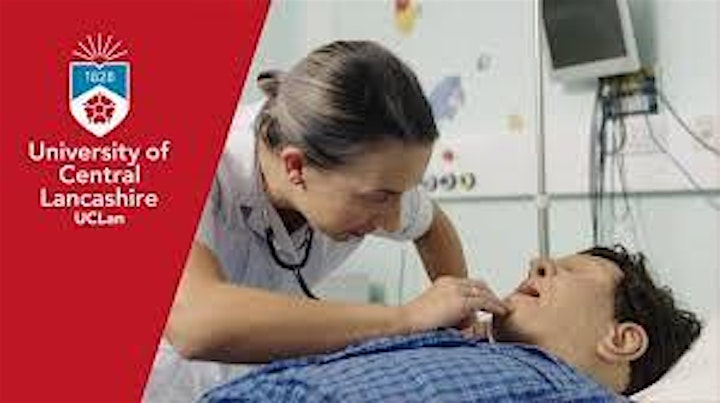 Important information prior to booking a session:
Field specific times : Adult Nursing - Drop in sessions for this field of nursing will be held at Burnley between 1200-1300.
Each week that is scheduled will have a different clinical skills topic of practice relevant to your year group.
*Please look at the course blackboard site for the timetables & information regarding these drop in sessions.*