Description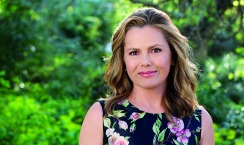 We are delighted to welcome one of Britain's most respected and trusted authorities on beauty and wellbeing, Liz Earle MBE to Cliveden on Tuesday 13th June 2017. Author of over 30 bestselling books on eating well, botanical beauty and natural health, she co-founded the globally renowned beauty brand Liz Earle Beauty Co.
Starting her career as a beauty editor, Liz was part of the original team of presenters on ITV's This Morning and went on to host one of the first lifestyle programmes to hit our screens with her very own series Liz Earle's Lifestyle. Her passion for demystifying science, debunking beauty myths and eating well for wellbeing has inspired Liz to publish her leading quarterly magazine Liz Earle Wellbeing and to continue writing alongside TV presenting.
Join Liz in sharing her story and hear first-hand her philosophy of 'Eat well, Look well and Live well'. You will also leave with a goody bag worth over £50, which will include a signed book.
Includes: pre-lunch Champagne reception, presentation by Liz Earle, three-course lunch with wine, followed by coffee and bonbons. Guests will be seated on shared tables for lunch.