CLOSED: More To Life Weekend: February 2018

Friday, 23 February 2018 from 19:00 to 22:00 (GMT)
Event Details
More To Life Weekend in London
Friday 23 - Sunday 25 February, 2018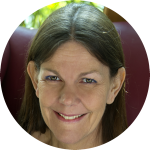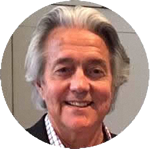 Leading the training: Sophie Sabbage and John Coats
Venue: Holiday Inn, Kensington High Street
The More To Life Weekend teaches a series of unique, practical techniques intended to empower you to live life  at its best, and bring your best to life. Its practices are designed for use in daily life, and can be applied in every area of your life.  
The 23-25 February, More To Life Weekend will be led by two exceptional MTL, Senior Trainers. Here are some details about Sophie and John: 
Sophie, has been a Senior Trainer since 2000 and has been involved with More To Life since 1991. She has served on the International Board and held various leadership positions. She co-founded Interaction with Dr. K. Bradford Brown, who created the More To Life material, and spent twenty years taking it into leading organisations around the world. In October 2014, she was diagnosed with incurable cancer and has since been bringing this work to the cancer world by helping patients navigate the fear and grief that comes with a diagnosis as well as by empowering them to direct their treatment. Her bestselling book, The Cancer Whisperer, has placed her on a global stage in this arena as a keynote speaker and a voice for patients in the media. 
Sophie says:    
"I have dipped my toes in dozens of methodologies in the "personal growth" and "spiritual" arenas, but have come across none more effective than the work of More To Life. I love it because it is not just about the "personal". It is about "mastery of self in service" and being our best in creative response to the curve balls life throws at us. Because of this, I was able to receive a death sentence as a life sentence, to see cancer as a teacher not an enemy, to turn a terrifying experience into a transformational one (whatever the final outcome) and to make a difference to thousands of other patients in unforeseen ways. Even while living with a very challenging illness, I am able to be an agent of change and contribute to creating an inheritable world. This is what we are about." 
Sophie is happily married, and blessed to be the mother of our turbo-charged 8 year old daughter. They live together in Kent. 
John, was a trainer with More To Life from its inception in 1981 until 1995. During those years he led hundreds of More To Life basic and advanced courses, more than sixty of those in London, Cambridge and South Africa. As a management consultant, John worked with clients in the areas of team building, issue identification and problem solving, and the creation of more workable company cultures. He returned to More To Life in 2016 in order to support the expansion of the organisation. He is a published author, and currently is a regular contributor and editor for Consequence Magazine. He is married and lives in Houston, Texas.
________________
The course begins with registration from 6pm on Friday and runs from 7pm until 10pm. It continues at 9.00am on Saturday and Sunday, until approximately 10 / 10.15pm both days. 
After the course, there is a Completion Evening on 27 February from 7pm-10pm at the Columbia Hotel, 95-99 Lancaster Gate London W2 3NS. Participants are welcome to invite friends to attend this evening. 
There is an early-bird discount of £355 for those who would normally pay the full course fee (of £395) if they register by 9 February (11.55pm).  
If you cancel your booking within seven days of registering, with the exception of the week of the course itself, you may request a full refund. After this time we retain a deposit of £150 and transfer your registration to the next available course. 
For further details or alternative payment methods, please send an email to us on londoncentre@moretolife.org or call 020 7431 0922 to speak to Judi.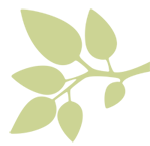 For more about the course, see moretolife.org.uk/about-our-courses/weekend.
When & Where

Holiday Inn - Kensington High Street
Wright's Lane
W8 5SP London
United Kingdom


Friday, 23 February 2018 from 19:00 to 22:00 (GMT)
Add to my calendar
Organiser
About us
Whether we realise it or not, each of us is part of a social network without limits. We affect others in our families, our neighbourhoods, and our workplace. Many of us have roles that constantly put us in touch with others. And the impact we have on them affects the way they influence the people in their own lives.
The More To Life Programme exists to help you access your best personal qualities on a daily basis: to be more authentic, caring and real, to share and express yourself more fully, and partner more creatively. Above all, it helps you respond to the challenges that confront you in a way that really makes a difference, instead of repeating the automatic behaviour you have come up with so many times in the past.
Its goal is to contribute to the transformation of the world around us, one person at a time, and its process tools are designed to be used by you, in your own life, in any way you want to apply them. Process tools cannot change the world. But people, living their lives at their creative best, can and do.