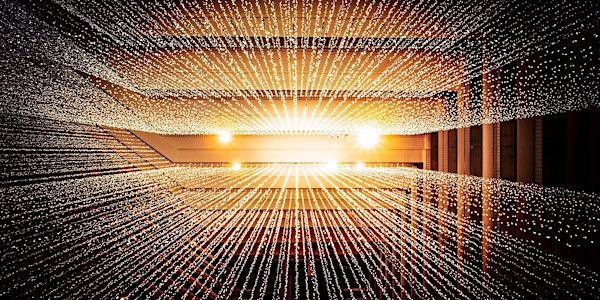 Cloud Migration - Is it as really scary as it sounds? - SM-ITAM SG
Sales Have Ended
Registrations are closed
This event is now closed for any further registrations.
Sales Have Ended
Registrations are closed
This event is now closed for any further registrations.
About this event
AGENDA
18:30 - Webinar starts
20:00 - Close
SYNOPSIS
In today's business, being "Cloud Native" is often touted as being critical to a business success and yes, it often can be.
However, to become "Cloud Native" is often imagined to be much more of a fundamental step-change for a business than it perhaps needs to be.
In this session we will cover what "Cloud Migration" actually means and how it will impact the IT support structures of your
business. We will aim to cover the following topics: -
• What "Cloud Native" services actually are and how they differ from "on-premise" services
• The "6-Rs" of Cloud Migration strategies
• A generalised framework for how to approach Cloud Migration
• Some common migration use-cases and general advice around them
• Potential impacts on IT support structures and what you need to be aware of.
This session will aimed to be as "grounded" as possible, so be aware - we will be talking tech!
SPEAKER BIOGRAPHY
Tim has worked in the IT industry for well over 25 years with most of that time being spent in the CM, SCM, and DevOps related verticals. For the last 15 years or so, he has been splitting his time between consultancy, enterprise/system architecture, coding and delivery related roles.
He currently works at AND Digital as a Principal DevOps Lead where he helps ANDs clients realise their Cloud and DevOps related journeys. Prior to that he worked at HCL as a senior DevOps architect and helped clients like IKEA, Bank of Ireland and BP in their Agile/DevOps transformations.
Tim is an avid petrol-head who likes to spend his free time restoring classic British cars and runs several car clubs, organising events at both a local and national level. He has quite a collection of rare cars which include TVRs, Marcos, Lotus and Lanchester makes.
Our events are for adults aged 16 years and over.
BCS is a membership organisation. If you enjoy this event, please consider joining BCS. You'll be very welcome. You'll receive access to many exclusive career development tools, an introduction to a thriving professional community and also help us Make IT Good For Society. Join BCS today.