Refund policy
Contact the organizer to request a refund.
Eventbrite's fee is nonrefundable.
4 days retreat in French Dordogne to explore clowning and stimulate your directing, devising, facilitating, acting flow!
About this event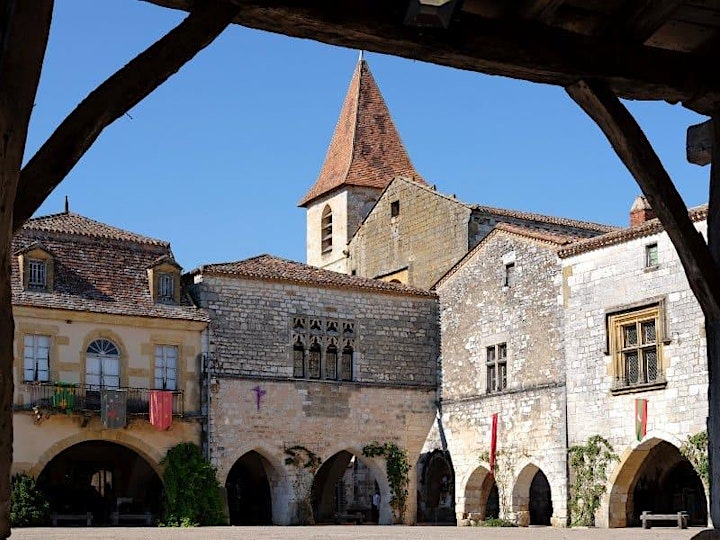 What to expect
4 days retreat in French Dordogne to explore clowning and stimulate your directing, devising, facilitating, acting flow!
Immerse yourself into PSYCHEdelight's approach. A retreat in the French Dordogne, surrounded by a bamboo forest and a river, 5 minutes away from one of France's most beautiful medieval villages.
There is no strict program as such as our approach is facilitation: we work with who is in the room and adapt our workshop to what you might bring/need.
WHAT TO EXPECT:
- A place to explore, find support and get inspired
- Clowning: The power of laughter when working with people who experienced trauma.
- Facilitation: An empowering approach
- Games and ensemble work
- Nonverbal scenes, visual poetry (indoor and outdoor, let's make use of nature's beauty!)
No previous experience required, your difference is our chance!
BUT ALSO:
- A beautiful medieval village 5 min walk away.
- A huge garden and a bamboo forest.
-Barbecues and live music
The price includes workshops, food, accommodation and transport to and from Bergerac airport. It doesn't include the flight tickets.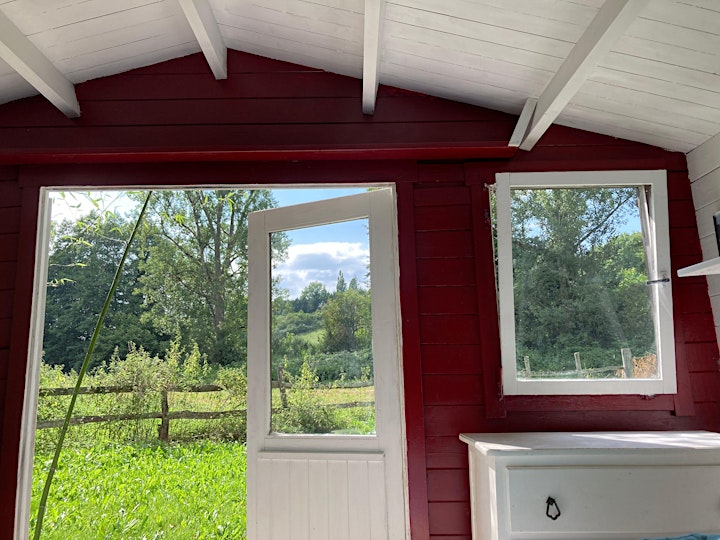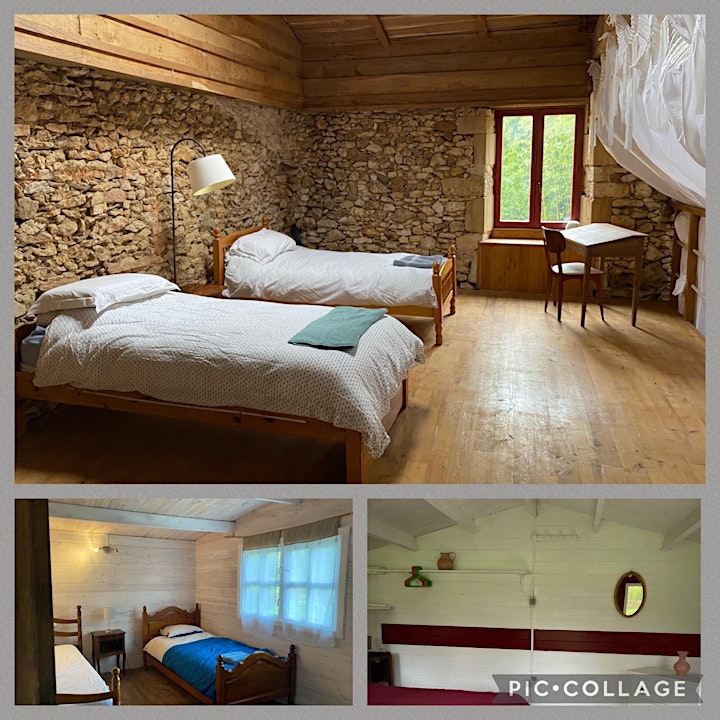 Your Stay
In an old mill in beautiful Dordogne, 35 min drive from Bergerac Airport and 5 min walk from Monpazier, a medieval village classified as one of France's most beautiful villages. All-inclusive.
Shared bedrooms in wooden chalets away from all noise except for the river nearby and the birds.
2 people per room + 1 bedroom suitable for 3 people.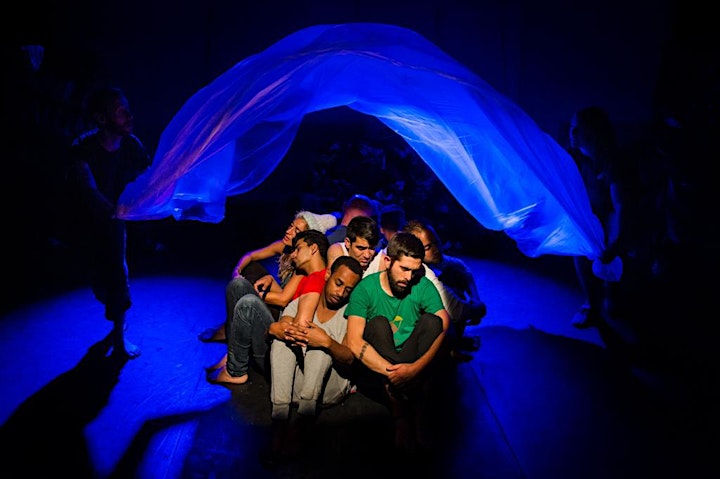 ABOUT US
PSYCHEdelight is a Theatre Company of Sanctuary. We celebrate diversity and promote social inclusion by bringing marginalised communities and local people together through our creations and workshops.We create new work engaging those least involved in arts, giving them an opportunity to express themselves and a platform to be heard.
Most recent productions: Borderline, Welcome to the U.K., Mohand and Peter.
Our signature:
- Visual poetry: another language when words are hard to find. (Language barrier, trauma, different abilities, children)
- Games, games and more games! They are the best for group bonding and ensemble work.
- Comedy to address tragedy. We can't resist a good laugh and often desperately need it when work becomes too intense. Laughter is our medicine and the best antidote we found to isolation and exclusion.
REVIEWS
"We believe theatre should open up doors to the world, and help us understand the lives of others. PSYCHEdelight is doing just this"" (Young Vic).
"The work of PSYCHEdelight is smart, nuanced and important. They create work that shines with authenticity, that does all the great things theatre should do - Entertain, move, provoke and motivate." Theatre Delicatessen. Roland Smith
"PSYCHEdelight is one of the leading creators of theatre with refugees, exploring new ways to embed genuine participation that can lead to professional performance and artistic development." Counterpoints Arts. Tom Green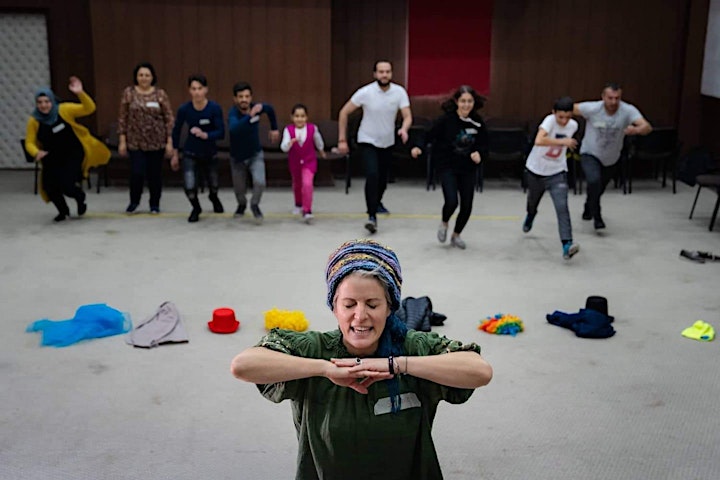 ABOUT THE FACILITATOR
Facilitator: Sophie Bertrand Besse AD of PSYCHEdelight. Sophie directed our shows and facilitates our north London Together Workshops since their creation in 2016. Sophie is both trained in drama and therapy and developed an expertise in physical theatre, ensemble work and clowning (Among other trainings: Lecoq, LISPA, John Wright, Lucy Hopkins, Frank Wurzinger.) She is specialised in participatory theatre directing and devising. She creates shows with mixed casts involving communities who experienced a traumatic life journey. She is a diversity advocate and expert at holding a space with different ages, languages and abilities in the room. She worked with women in prison for 7 years and  has led PSYCHEdelight's shows and workshops with refugee communities since 2015.