Event Information
Location
London
The Building Centre
26 Store Street
London
WC13 7BT
United Kingdom
Description
Insulating and Achieving Airtightness with Cross Laminated Timber

Cross Laminated Timber construction has seen a vast increase in popularity in recent years and is proving a welcome shift from energy-intensive traditional construction. Projects are diverse and widespread throughout the UK from multi-storey residential buildings in London to affordable housing projects on the Isle of Mull. The UK is now in a unique position to capitalise on the success and momentum of these builds and more ground-breaking CLT projects are planned.
Ecological Building Systems will host an event in London on Thursday, 11th May, entitled Insulating & Achieving Airtightness with Cross Laminated Timber, the event will bring together some of Europe's top experts on natural woodfibre insulation, intelligent airtight & windtightness and specialist fixing systems for an in-depth discussion on how best to optimise the design and on-site delivery of truly high performance mass timber constructions.
It is thought that this Masterclass seminar will be the first of its kind held in the UK, and will focus on the very latest developments in delivering the highest specification for diffusion open, healthy, low energy sustainable buildings using more natural materials and draw upon Ecological's own experience on CLT projects in the UK.
This day-long masterclass seminar will include a detailed focus by leading architects on UK projects ranging from ultra-low energy domestic Passivhaus constructions to large-scale multidisciplinary sustainable CLT buildings.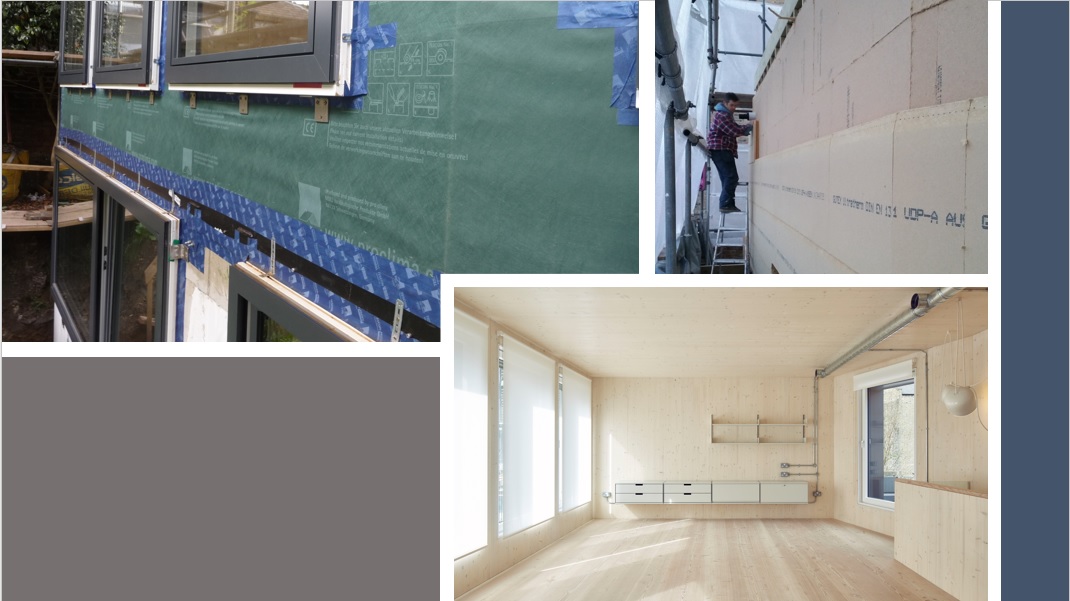 Speakers Include:
Niall Crosson Senior Engineer BTech, MEngSc, MIEI, CEPHC
Ecological Building Systems – Our experience to date with CLT in the UK


Jens Lüder Herms Dipl.-Ing. (FH) Project Manager
Pro Clima Germany – Achieving Airtightness with CLT


Rainer Blum
Gutex Germany – Insulating CLT with woodfibre


Paul Southcott
HECO-Schrauben Germany – Fixing Details for CLT


Bernard Tulkens Architect
Techtonics (Award Winning Landsdowne Drive Passivhaus Residential Case Study)


Peter Ranken Accredited Passivhaus Design (Award Winning Landsdowne Drive Passivhaus Residential Case Study)


Will Garner Midas Group (The Woodland Trust HQ and The Steiner School, Frome – Large Scale CLT Case Study)


Christiane Lellig - Campaign Director with Wood for Good. (Specialising in behaviour change and sustainability communications)

FAQs
How can I contact the organiser with any questions?
For further information contact:
info@ecologicalbuildingsystems.com
Telephone 01228 711511
Numbers are limited to 50
Date and Time
Location
London
The Building Centre
26 Store Street
London
WC13 7BT
United Kingdom