Description
Club 13 are delighted to announce details of their July event : "Open for Business"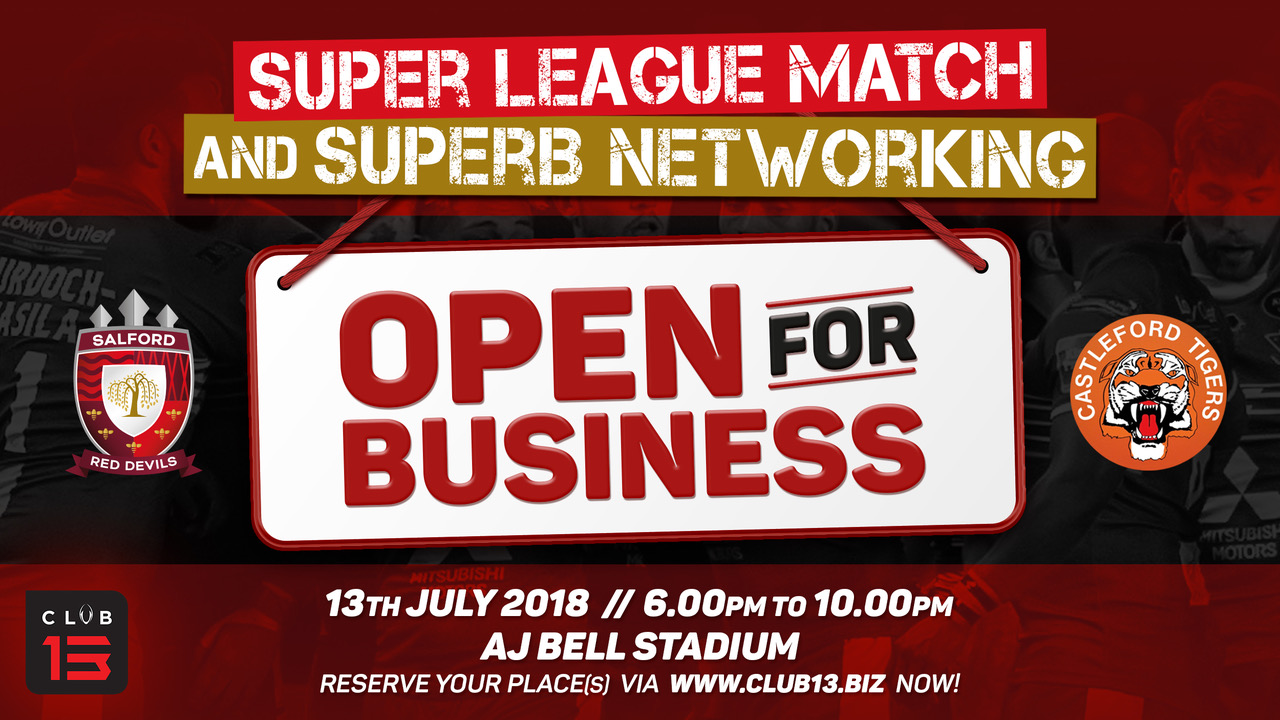 Join us on Friday 13th July 2018 from 6.00pm for a unique Match Day Networking Experience.
You will join us in an Executive Box at the AJ Bell Stadium as Salford Red Devils take on the Castleford Tigers, a perfect end to the working week as you take advantage of pre & post match networking, player meet and greet both before & after the game and build new connections.
A buffet will be provided, tickets can be purchased with or without parking.
---
The aims of Club 13 are to;
To form a diverse business club deriving membership from all trade, industry and service sectors to support the Salford Red Devils and the promotion of Rugby League in the Greater Manchester Area.
This will be achieved by the following initiatives;
To proactively encourage and facilitate the exchange of trade and business between members

Provide, via the Club13 Membership Academic, Career and Business support/opportunities to aspiring young players, current playing squad and former players

To help fundraising for local community clubs and grass roots sport

To secure host City status within Greater Manchester for the Rugby League World Cup 2021