Clubbercise 'Summer Shaping' pop up class at the Custard Factory, Birmingha...
Description
Clubbercise returns to Birmingham's legendary Custard Factory for another hour long pop up class
Come along and keep fit in the most uplifting, feel-good group fitness class you'll ever experience!
This pop up is a summer theme. We'll be focusing on beach ready thighs and natural highs, getting down to some summary tunes from the 90's to now.
You won't even notice you're working out as you follow the simple and fun choreography and wave your glow sticks to the nostalgia inducing club classics.
Added extras:
Neon energy shots on arrival

A summery clubbercise prize for one lucky winner!

**SPECIAL OFFER** Venue partner Alfie Birds are offering all attendees of this event a 2for1 deal on their amazing stone baked pizzas to redeem Mon to Thu until end of July! Recieve your voucher on arrival.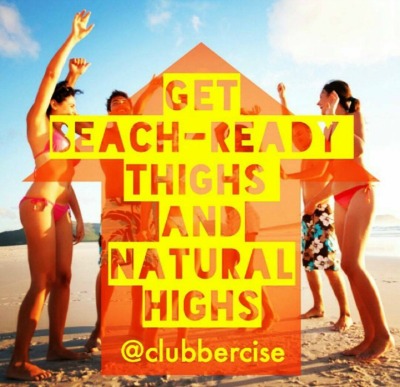 DANCE IN THE DARK LIKE NOBODY'S WATCHING!
A big appeal to many participants is that the class takes place in a darkened club space. The glow sticks add to the club atmosphere and give your arms a great workout with lots of arm movement incorporated into the routines - more use of arms means more calories burned!
THE VENUE
The Oobleck space is a small club space that's part of Alfie Birds bar (formerly Medicine bar) within the courtyard 'swimming pool' area of the Custard Factory.
This cool little club space can hold 35 people for Clubbercise so reserve your place now to avoid disappointment.
Please arrive 10 minutes early to give yourself time to check in and pick up your glow sticks.
PARKING
Free parking available on the streets around the Custard Factory complex, or use their pay and display 'Zellig' car park for £1.20 for one hour, £2.10 for 2 hours.
PRICE
Entry is £6 on the door. Please reserve your place here to avoid disappointment. Reuseable LED glow sticks are available to purchase for £2.50. They are sparkley and have 3 settings. If you have some from a previous class bring them along!
WHAT TO WEAR
Fitness gear!
Please wear proper exercise trainers, not converse or fashion kicks, to avoid damaging your shins during high impact moves like jumping jacks. Bright fitness gear is actively encouraged! Whilstes and horns optional but not frowned upon! For inspiration take a look at my Pinterest board of Clubbercise inspired fitness gear.
What people are saying about Clubbercise classes...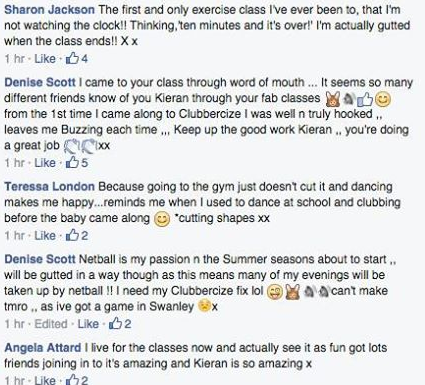 See you there with your glow sticks in the air!
Love Group Fitness Love Club Classics Love Clubbercise