Description
Global Fashion Marketplace is an international business development agency supporting fashion brands to reach new international markets, we do this with our signature event Clubhouse Fashion.
This is the only event at London Fashion Week that gives global fashion brands access to the business services that are needed to successfully launch into a new international market. Clubhouse Fashion offers the unique opportunity for brands and business services alike to showcase their products services and expertise to our members and guests.
The sustainability debate: When is fast fashion good fashion?
Fashion is a growing industry worldwide with eCommerce opportunities increasing the potential of global consumption, it is said that consumers will also have more buying power and the number of potential customers is projected to grow to more than 1.2 billion by 2020.
This huge growth potential raises very crucial questions about sustainability. Do consumers really want more products or do they want more quality products that last? Is slow fashion the answer? Is it time to take a closer look at how consumers are engaging with sustainability? At Clubhouse Fashion we will be exploring these topics and more, busting some myths with our sustainability debate.
The question is should sustainability be the responsibility of the consumer?
Join us for our fashion sustainability debate with expert global panellists and learn more about how you can build sustainable practices into your fashion business.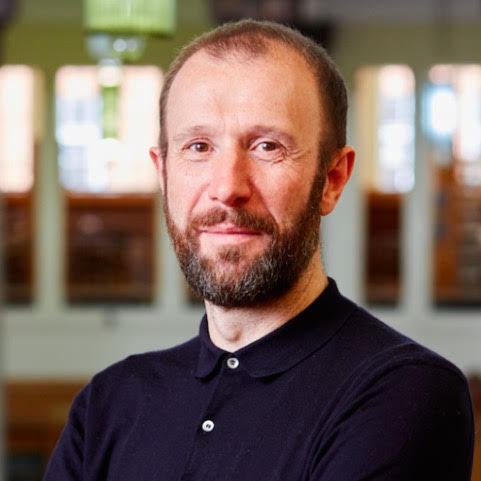 Dr Mark Sumner Fashion Sustainability Expert
Mark Sumner is a lecturer in Sustainability, Fashion and Retail at the University of Leeds with specialist knowledge of the clothing industry and its associated global textile supply chain. His current research topics include sustainability of textile supply chains, circularity, microplastics, modern slavery and consumer behaviour.
Mark's expertise in sustainability and clothing is built upon over 15 years of experience working for the UK's largest clothing retailer, where is was involved in supply chain management and sustainability. His experience is further enhanced through a range of consultancy roles with brands, retailers and industry bodies.

Swap September
Global Fashion Marketplace and Global Fashion Exchange (GFX) have teamed up to host Swap September at Clubhouse Fashion. GFX is a 1-to-1 fashion swap. Meaning that you bring one item to the event and take one item home with you. This is a great way promote sustainable fashion habits and to keep the event fair and easy. If you bring 6 items, you can take 6 away with you.
Global Fashion Exchange (GFX) is an international platform promoting sustainability in the fashion industry with inspiring forums, educational content and cultural events. Working with global cities, brands, influencers, and nonprofits, they raise awareness and help provide tangible solutions to close the loop. One way this comes to life is the signature GFX clothing swaps. Creatively showing how to reuse and recycle, these events empower people to take action for a better environment while they stylishly renew their wardrobe.
Clubhouse Fashion | Cocktails and Conversations
- Sustainability debate: When is Fast Fashion good fashion?
- Q&As with industry experts
- Fashion swap shop
- Networking, business matchmaking and more
We launched Clubhouse Fashion this February with our awesome panel of social media experts sharing insights on using influencer marketing and brand partnerships to build your brand and influence. We will be back in September with more tips for brands on how to maximise relationships with your customers. Building a sustainable brand is the hot topic and we are here to provide some answers.
For more information please visit https://www.globalfashionmarketplace.co.uk/theclub
Relevant Industries Fashion, Retail, Beauty, Business Services, Fashion Technology, Lifestyle Products, Luxury Products, Male and Female Grooming Products, and Accessories.