Event Information
Location
Kellys Village - Kellys Complex Portrush
Kellys Complex
Bushmills Road
Portrush
BT568JF
United Kingdom
Making a welcome return to the Village are the always superb Clubsound, led by George Jones. Pure Hits & Harmonies and a whole lot of fun!!
About this event
Kellys Village Presents
Clubsound plus support (tbc)
Friday 29th April 2022/6pm-11pm
Tickets £15 plus booking fee
Over 18s Only
A band that certainly shouldn't need an introduction to an NI native by this stage. These absolute gentlemen have been touring for 50 years now making them the longest running band in the country and when you witness a live show, you will understand why. From Elvis to The Beach Boys with plenty of comedy in the mix too and a guarantee that you leave the venue with a smile on your face.
Tickets for general admission will permit you to the seats and there is also standing room. These are all unreserved so please be aware of this on the night. Cabanas and General admission are price the same but Cabanas require at least 8 people.
General Admission Tickets £15pp+ booking fee - These are for floor standing and seating and all spaces are "unreserved" as patrons are no longer required to remain in bubbles/groups we would like to see normality return to the venue. There will be limited seating in the venue and it works on a 1st come 1st served/you move, you lose basis for now. If you want a reserved seat, please get a Cabana with a group of friends, that is what these are designed for.
VIP Cabana Tickets - £15pp + booking fee - These tickets need to be bought in multiples of 8 -12 for this event. This is our way of selling them as a "corporate box", the fee is for the box for the night and you can have up to 12 people seated in it.
TERMS OF SALE FOR ALL EVENTS
• Due to the removal of various Covid-19 Restrictions, we are no longer required to sell to groups/bubbles and will now be offering general admission tickets which will admit to unreserved seating or standing depending on the event type.
• Our Cabanas are designed for groups and will still be sold to parties of 8 to 12 for this particular event. These come with added benefits and extra comforts.
• Our event security have the right to refuse admission at any stage of the night, should they feel the safety of other customers is being compromised. We are all out to enjoy ourselves so please respect one another and the staff who are serving you also.
• We DO NOT OFFER REFUNDS on any event tickets unless we are forced to either cancel the event (full refunds sent) or move the date (refund window offered if new date not suitable) due to any circumstances beyond our control.
• Food and Drink Service will be self service at this event and customers are expected to fetch their own food and drinks orders from our on site bar and takeaway.
• Over 18s Only - NO EXCEPTIONS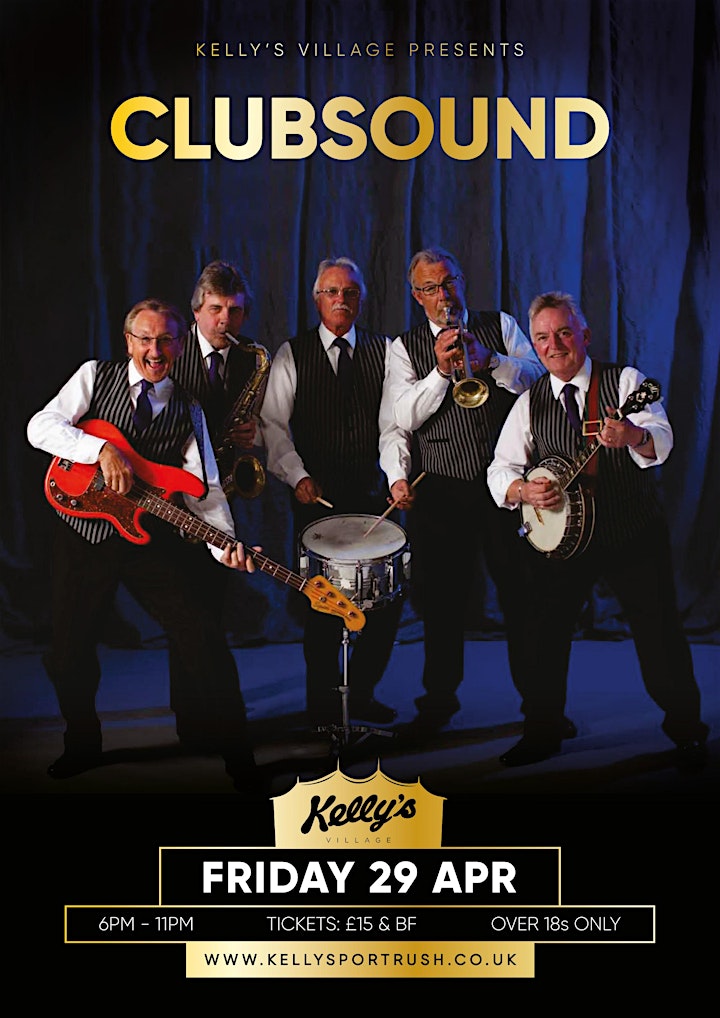 Date and time
Location
Kellys Village - Kellys Complex Portrush
Kellys Complex
Bushmills Road
Portrush
BT568JF
United Kingdom