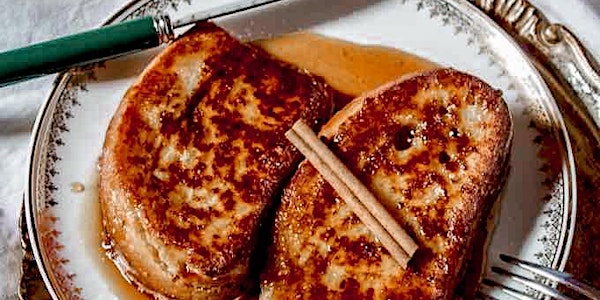 Clwb Swper Oasis yn Sain Ffagan | Oasis Supper Club at St Fagans
Location
St. Fagans National Museum of History
St Fagans National Museum of History
Cardiff
CF5 6XB
United Kingdom
Clwb Swper Oasis | Oasis Supper Club
About this event
Event details can be found in English at the bottom of the page.
Ymunwch â ni am wledd unigryw yn awyrgylch hanesyddol hudolus Llys Llywelyn.
Bydd tîm cegin Oasis yn cyfuno bwydydd traddodiadol Cymreig gyda dylanwadau o bob cwr o'r byd. Dewch draw am noson o adloniant wrth i ni ddathlu'r ffordd y gall bwyd ddod â diwylliannau ynghyd, yn y digwyddiad arbennig hwn gan Glwb Swper Oasis yn Sain Ffagan.
Mae'r digwyddiad hwn yn rhan o broject Ffoaduriaid Cymru, a gefnogir gan Gyngor Ymchwil y Celfyddydau a'r dyniaethau. Caiff project Plât gan dîm cegin Oasis ei gefnogi gan Sefydliad Garfield Weston, a Chronfa Gymunedol y Loteri Genedlaethol.
Hygyrchedd: Mae Llys Llywelyn 10 munud ar droed o brif fynedfa a maes parcio'r Amgueddfa. Cysylltwch â digwyddiadau@amgueddfacymru.ac.uk cyn archebu i drafod gofynion hygyrchedd.
Cyrraedd am 7pm, bwyd am 7.30pm
Mae parcio yn yr Amgueddfa yn gynwysedig ym mhris y tocyn
-------------------------------------------------------------------------------------
Join us for a unique feasting experience in the historical setting of Llys Llywelyn.
Fusing Welsh food heritage with the global culinary influences from the Oasis kitchen team, expect twists on Welsh classics and an evening of entertainment as we celebrate the unifying culture of food in this special Oasis Supper Club at St Fagans.
This event is part of the Refugee Wales project, supported by the Arts and Humanities Research Council. The Plate project by the Oasis kitchen team is supported by The Garfield Weston Foundation, and The National Lottery Community Fund.
Accessibility:  Llys Llywelyn is a 10-minute walk from the main building and car park. Please contact events@museumwales.ac.uk prior to booking to discuss any accessibility requirements.
7pm arrival, food served at 7:30pm
Parking at the Museum is included in the ticket price