Join us on 15-16 June. Sign up now to attend virtually or register your interest for in-person attendance (limited availability).
About this event
The Competition and Markets Authority (CMA) is hosting its first conference on new and evolving challenges in the tech industry and digital markets, and how competition and consumer agencies are developing technical capabilities and expertise to tackle these challenges.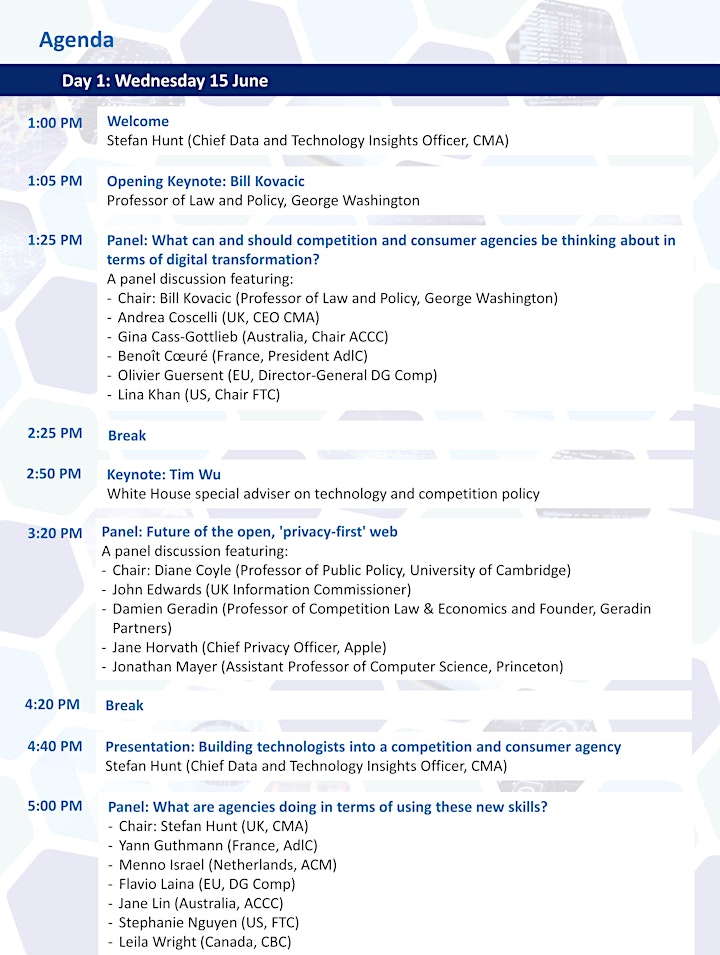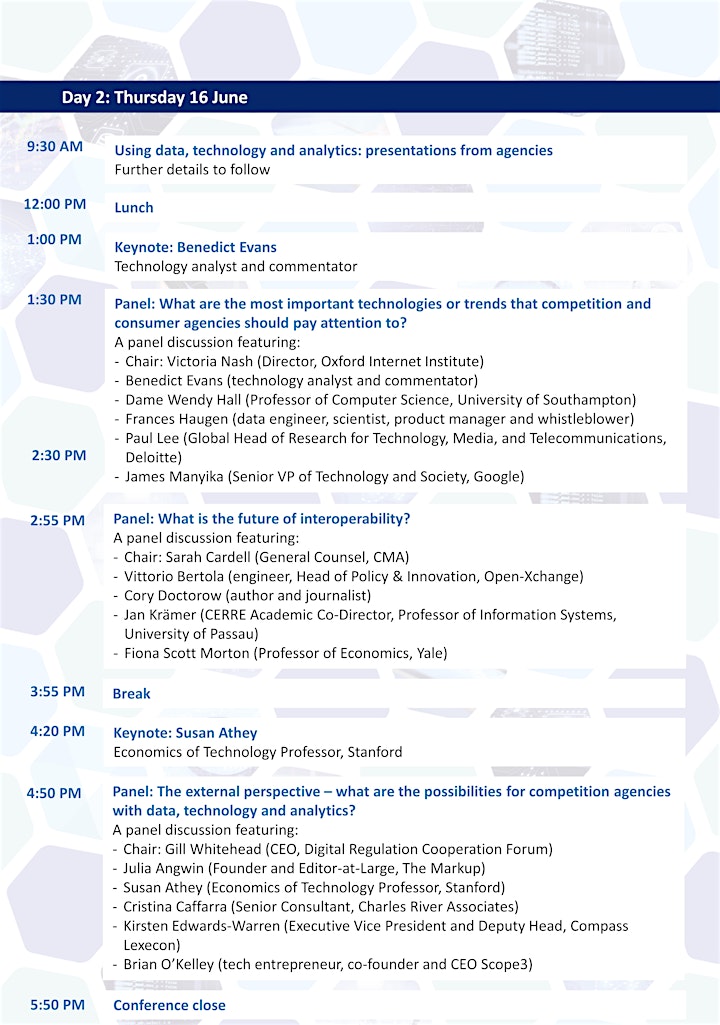 The event
This is the inaugural event of what will be an annual conference. There are now 'technologists' – data scientists, engineers, technology policy advisers – at the major competition agencies. As part of the conference, and for the first time we aim to bring together many of these professionals in person and hear them present on their work and its impact, in addition to talks from world-leading external data and technology experts – academics, thinkers and industry figures.
Who should attend?
The global competition and consumer community, and anyone – whether in the public sector, industry, academia or media – interested in the use of data, technology and analytics to understand and take action in digital markets.
Register now to secure your virtual ticket and express an interest for in person attendance
The conference is free to attend, and open to all virtually. It will be livestreamed via our online platform, with full interactivity.
A limited number of in-person places will be available to attend the conference at our central London venue. Our priority is to reserve places for panelists and technologists from other competition and consumer agencies. Once we have finalised these numbers additional places will be made available. Register now to secure your virtual slot and to be added to our contact list for in person places by ticking the checkbox on the order form.
There is no fee to attend this conference.