CMC Christmas family movie night - ELF
About this Event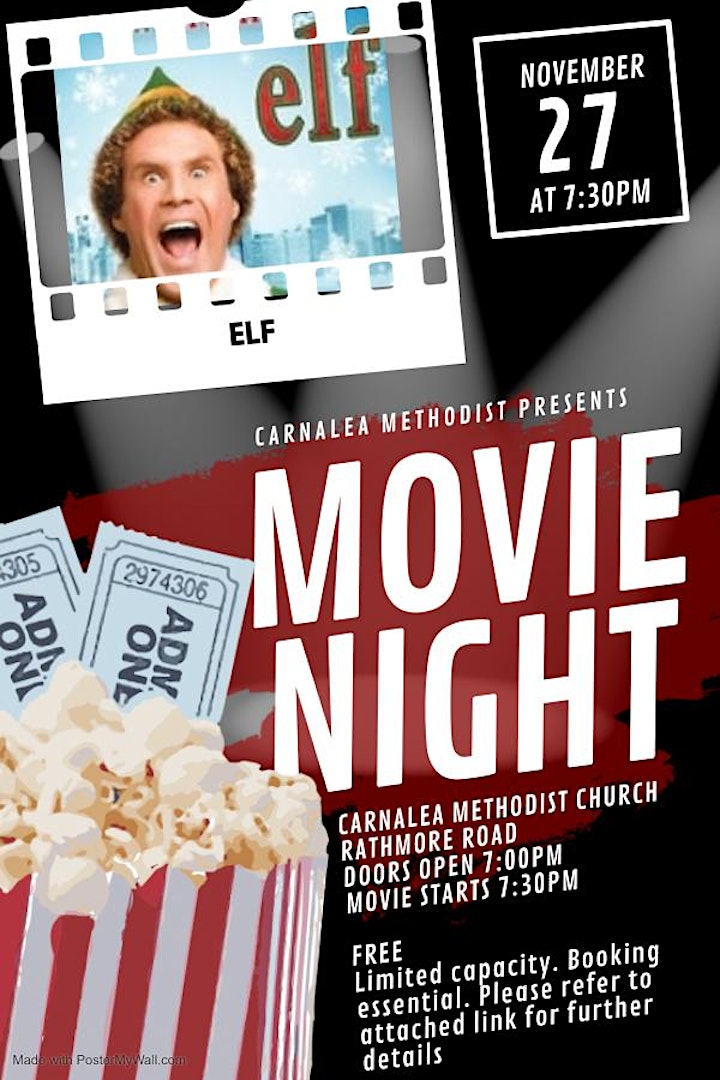 Join us to get into the festive mood at our 2nd Annual CMC Christmas movie night. So gather your cotton-headed ninny muggins for some festive cheer.
To keep everyone safe this year, our movie night will look a little different. Please read through the information below before booking your tickets.
Please book one ticket for each member of your family or bubble including children.
We request that adults wear a face covering whilst inside the Church building. Unless exempt.
Unfortunately, this year we will not be able to offer you any snacks/refreshments and ask that you do not bring any on this occasion.
Upon arrival please make your way to the rear door of the Church hall, where you will be met by a steward and escorted to your seat. If there is another family infront of you, please wait and allow 2m before entering.
Doors will open at 7:00pm, please do not arrive before this time.
Once you have been shown to your seat please do not move around the Church unless absolutely necessary. We know this is difficult and we are all so pleased to see each other but please respect the need for social distancing.
At the end of the movie please remain seated until advised by a steward.
All of that now said, we hope you will join us for some Christmas fun.