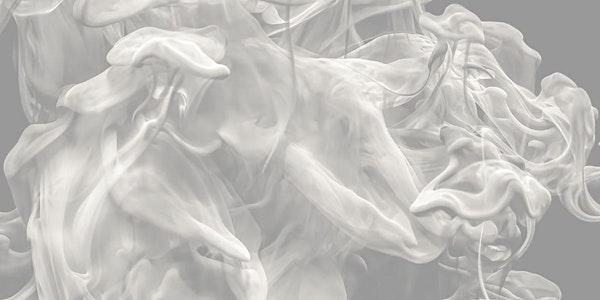 CMCI PGR Symposium Emerging Voices 2022
Location
Bush House (NE)-1.01. King's College London
Strand
London
WC2R 2LS
United Kingdom
This year's symposium focuses on the theme of "RETURN" and will be opened by a keynote address from Professor Dan Hicks.
About this event
The Department of Culture, Media and Creative Industries (CMCI) at King's College London will host the CMCI PGR Symposium: Emerging Voices 2022 on 29 June 2022, on the theme of:
"RETURN"
'To come or go back to a place, person or condition'
This year's multi-disciplinary postgraduate symposium seeks a broad array of perspectives that explore cultural representations, practices, and industries connected to the theme of 'RETURN'. Over the last two years, Brexit, the Covid-19 pandemic and several other significant social and political changes have occurred. The impact of these on creative organisations has led to a variety of industry-wide developments and challenges, from deviations in working practices to digital adaptions and conversations about identity, empire, and organisations' role in cultural colonialism. Inspired, but not limited, by questions around the claimed or anticipated post-Covid-19 return to 'normal', this symposium invites discussions about the new and emerging directions of the creative industries. The symposium – organised by LAHP scholar Kirsty Warner, a postgraduate research student at King's College London – will take place on 29th June 2022 in Bush House, Strand Campus and will be live-streamed.
Symposium Timetable
WEDNESDAY JUNE 29TH 9.30AM-17.00PM (BST)
WELCOME RECEPTION. Attendees are welcome to arrive from 9.30am onwards and will be greeted with Tea, Coffee and pastries.
KEYNOTE SPEAKER (10.05-10:35). Professor Dan Hicks, FSA, MCIfA. Professor of Contemporary Archaeology in the School of Archaeology, Curator of World Archaeology at the Pitt Rivers Museum, and a Fellow of St Cross College.
PANEL 1. (10:45-11:45)
Panel Chair: Makda Isak. Goethe University Frankfurt (Germany)
• On the return to humanity: A case for Africanisation. Blessing Chapfika, University of Hull
• Settler-Colonial Media and Creative Industries: Revisiting the Palestinian Right of Return. Omar Abdelqader, LAHP Scholar, Sarah Parker Remond Centre for the Study of Racism & Racialisation, University College London
PANEL 2. (11:45-13:00)
Panel Chair: Sarra Grendi, Manchester Metropolitan University
• Cosmopolitan Re-implication : The Colonial Memory of Algerian Veterans in Rachid Bouchareb's Indigène - Sarra Grendi, Manchester Metropolitan University
• Anne Frank in the Middle East: Engendering the Arab Women's Memory of Resistance in Samar Yazbek Memoirs - Sarra Ghersallah, Department of Modern Languages at the University of Birmingham
• Parables of Diminutive Endearments: Voicing the Silences of Tabooed Subaltern - Sadaf Mehmood, University of Huddersfield
LUNCH. (13:00 – 14:00) A small lunch will be provided with vegan and vegetarian options, tea, coffee and water will be provided.
PANEL 3. (14:00-15:00)
Panel Chair: Evgenia Polychronaki, University of Westminster
• The second generation of Afro-Greeks: The case of 'Negros tou Moria' and his contribution to a new cultural space - Evgenia Polychronaki, University of Westminster
• Pride Work Opportunities or the Ambivalent Inclusion and Exploitation of LGBTIQ Fashion Creatives - Veronica G. Llamas, LAHP scholar, Culture, Media & Creative Industries (CMCI) department at King's College London
PANEL 4. (15:00-16:00)
Panel Chair: Dr John Kannenberg (BFA, MFA, PhD)
• Looking to the past to inform future practices: A case study of the King's College London (KCL) Ashmole Archive - Stephanie Grimes, Fulbright Scholar, Digital Humanities at King's College London
• Identity Formation Processes in A Socially Engaged Photographic Practice: Experiences of Post Brexit Britain with Romanian Communities - Laura Mateescu, University of Huddersfield
CONCLUDING REMARKS. (16:00-16:15)
DRINKS RECEPTION (16:15-17:00)