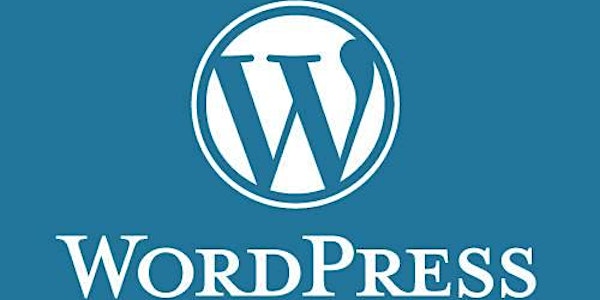 CMS: WordPress - E Learning/Distance Learning Course. Funded by SAAS
Event Information
Location
IT Professional Training (ITPT)
62 West Harbour Road
Edinburgh
EH5 1PW
United Kingdom
IT Professional Training is offering you the chance to join our free (fully funded by SAAS) WordPress e-Learning / self-paced course.
About this event
*Please note that you must be a resident in Scotland to join this course and use SAAS part-time funding. More information on this below. This course has a flexible start date and you will be able to start the course once your funding has been approved and we have set up your student eLearning kit.*
Course Introduction:
WordPress is the Worlds well-known publishing platform of the choice of million websites and blogs, Including the most well known and high profile websites of the World. It is very simple to install, doesn't require much technical knowledge and simple to get started with. Because it is a very powerful tool so it requires some knowledge and guidance to get the best out of it. You may have already tried to set up WordPress but got lost in the technical stuff. This course will set you back on the right track.
 Prerequisites
There are no prerequisites for WordPress course. However, a basic understanding of HTML and CSS will help.
Objective:
The main objective of this course is to teach you how to create a professional and good looking website using WordPress.
You will also gain valuable knowledge and understanding of how websites are built and how to enhance them using best practice SEO, this means you will have an excellent foundation from which to progress your web development career and knowledge, and you will be able to confidently liaise with other website developers.
Topics include
 Creating posts and pages
Formatting text
Publishing and scheduling posts
Adding images, audio, and video
Bulk editing posts and pages
Customizing themes and menus
Using widgets
Extending WordPress with plugins
Editing users profiles
Configuring settings
Getting new readers
Keeping WordPress up to date and secure
 You will also learn to
set up and run a website of your own
add content, images and videos
add structure and navigation menus
apply an attractive design using easy templates
make the site search engine friendly
add contact forms, maps and take payments
add social networking and track visitors
learn to add all the features and functionality you need to run and develop a fantastic website
Target Audience for WordPress Course
Total beginners
Looking to make the first website
Looking to start a Blog
Web designers
Internet consultants
IT professionals
Web and graphic artists
Business professionals
Please visit the link below for further information on the course:
https://www.itpt.co.uk/course/wordpress-course/
Mode of Learning:
ELearning/Online Distance Learning
What we will be providing?
Online integrated course materials
Assisted by Tutor
Moodle Access
Office 365 1TB of space for the course work
SAAS Course Funding:
This course is funded by SAAS part-time fee agency which is available to eligible individuals only:
SAAS General funding eligibility requirement:
1. You have to be a resident of Scotland
2. Either employed and earning less than 25k a year or can be unemployed as well
3. Have not used the SAAS funding in this Academic Year.
For more information on this, please visit the following link:
https://www.saas.gov.uk/_forms/funding_guide.pdf
Ticket Description:
This ticket logs your interest to join this course.
To study this course free, ITPT requires all interested students to complete SAAS PTFG application and ITPT course registration form. Please contact us to book your appointment to enrol you in the course.
Note: This course is fully funded by SAAS part-time funding and only eligible students will be able to join this course for free, please see below for the eligibility. If you are not eligible to get the SAAS part-time funding please contact us to discuss other options.
To check your funding eligibility:
Please follow the below link to check your course funding eligibility.
https://www.itpt.co.uk/funding-eligibility/
Course Enrolment:
To make an appointment to enrol in this course, click here to Book Course Registration/Consultancy Appointment. We can send you the forms and information on how to complete them via email.
Contact:
Phone:
Edinburgh Office Number : 0131 552 5558
Glasgow Office Number : 0141 429 2922
Email: info@itpt.co.uk
website: www.itpt.co.uk
Date and time
Location
IT Professional Training (ITPT)
62 West Harbour Road
Edinburgh
EH5 1PW
United Kingdom