CMVM Post Doc Careers Series - Jon Moore - PhenoTherapeutics, Advent Life S...
Description
In the third issue of the postdoctoral career symposia series, the University of Edinburgh welcomes Jon Moore to share an honest account of his career journey with our Post Docs.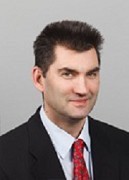 Jon Moore is CEO of the Edinburgh University spin-off company PhenoTherapeutics, is an Operating Partner at Advent Life Sciences and serves as a scientific advisor to Centauri Therapeutics & Horizon Discovery, where until recently he was CSO. During his time at Horizon, Jon helped establish the company's CRISPR screening capabilities and he led an internal research program that identified new synthetic lethal targets for oncology, which are now the subject of a drug discovery partnership with C4X Discovery. Jon also in-licensed and out-licensed key gene modulation and editing technologies that may provide one of the foundations for the next generation of cell therapies against cancers.
Prior to joining Horizon, Jon spent 10 years in small molecule drug discovery at Vernalis rising to Head of Biology and leading a number of innovative drug discovery programs. This followed extensive postdoctoral research experience in the field of cell cycle control in the laboratories of Sally Kornbluth and then Nobel Prize winner, Tim Hunt. Jon holds a PhD from the University of Newcastle upon Tyne, is a Fellow of the Royal Society of Biology and is author of more than 40 peer reviewed papers.
The seminar will be followed by a drinks reception and networking opportunity.