Description
Discover how natural therapies promote true health and vitality.
Our event is packed with inspiring tips on how to nurture yourself in natural, sustainable ways.
And if you are thinking of turning your passion into a career, this Open Event will also cover what you need to know about studying at CNM.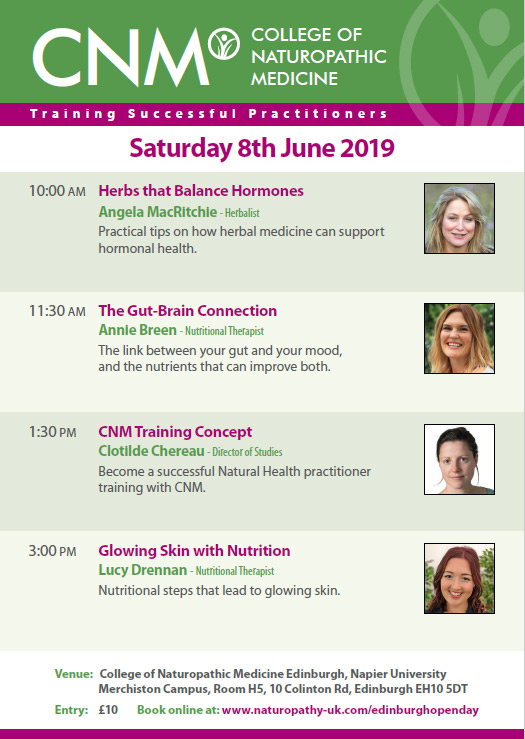 10:00AM
Herbs that Balance Hormones
Angela MacRitchie – Herbalist
Practical tips on how herbal medicine can support hormonal health.

11:30AM
The Gut-Brain Connection
Annie Breen – Nutritional Therapist
The link between your gut and your mood, and the nutrients that can improve both.

1:30PM
CNM Training Concept
Clotilde Chereau – Director of Studies
Become a successful Natural Health practitioner
training with CNM.

3:00PM
Glowing Skin with Nutrition
Lucy Drennan – Nutritional Therapist
Nutritional steps that lead to glowing skin.
Location: Napier University Merchiston Campus, Room H5, 10 Colinton Rd, Edinburgh, EH10 5DT.