CNM Finland - Avoimien ovien päivä 17.09.2016.

Saturday, 17 September 2016 from 10:00 to 18:00 (EEST)
Event Details
Avoimien ovien päivä - CNM Finland
17.09.2016 klo. 10 - 18.00
Tule kuuntelemaan luonnonmukaisista hoidoista, jotka auttavat lisäämään elinvoimaisuutta ja hyvinvointia!

Saat tilaisuudesta mukaasi paljon mahtavia vinkkejä kuinka hoidat terveyttäsi luonnonmukaisin keinoin.

Hinta: €10
Jos haluat maksaa paikanpäällä, käytä seuraavaa linkkiä : Payment Options -> Pay on Door

Paikka: Mäkelän koulu, Hattulantie 2, 00550 Helsinki (Mäkelänkadun varrella)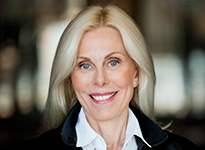 Hyvät rasvat - ja rasvat, joita tulisi välttää

Sinikka Pakeman
Sinikka kertoo puheessaan yleisesti rasvojen hyödyistä terveydelle ja kuinka voit helposti sisällyttää niitä ruokavalioosi. Sinikka käsittelee myös huonoja rasvoja ja kuinka ne saattavat aiheuttaa ongelmia.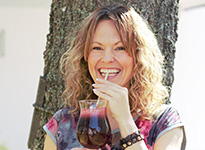 Virtaa Vihermehuista!

Tara Lange
Luonto tarjoaa raaka-aineet kehon puhdistamiseen ja ravitsemiseen. Vihermehu on vauvasta vaarille sopiva, edullinen, turvallinen ja helppo keino ylläpitää terveyttä, päästä eroon sokeri-addiktiosta, lievittää lääkkeiden sivuvaikutuksia ja jopa parantua kroonisista sairauksista.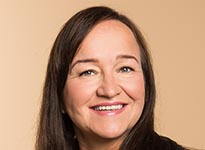 CNM koulutuskonsepti
Päivi Jalasvirta

Päivi kertoo ravintoterapeutin opinnoista koulussamme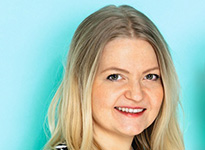 Suoliston hyvinvointi - yliherkkyydet ja allergiat
Tuulia Järvinen 
Yliherkkyydet ja allergiat yleistyvät koko ajan. Tuulia käsittelee puheessaan suoliston hyvinvoinnin osuutta allergioiden ja yliherkkyyksien syntyyn. Saat mukaasi käytännön vinkkejä kuinka voit hoitaa suolistoa ravinnon avulla.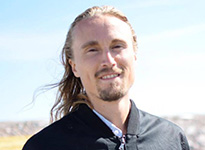 Autoimmuunisairaudet ja ravinto - Ollin omakohtainen kokemus

Olli Posti puhuu omakohtaisesta paranemisprosessistaan vaikeasta autoimmuunisairaudesta.

Onko sinulla kysyttävää? Voit ottaa meihin yhteyttä lähettämällä sähköpostia osoitteeseen info@cnmfinland.fi tai soittamalla numeroon 040 324 5197
Biomed Oy on vuodesta 1982 alkaen kehittänyt ja valmistanut ravitsemushoitoihin soveltuvia ravintolisiä ja erikoisvalmisteita. Biomedin toimintaperiaatteena on pitkäjänteinen yhteistyö eri tutkimuslaitosten, yliopistojen ja käytännön lääkäreiden kanssa sekä eri alojen tietotaidon hyödyntäminen tuotteiden kehittämisessä.


When & Where

Mäkelän koulu
Hattulantie 2
00550 Helsin Helsinki
Finland


Saturday, 17 September 2016 from 10:00 to 18:00 (EEST)
Add to my calendar
Organiser
CNM Finland - College of Naturopathic Medicine
CNM is a leading training provider in a range of natural therapies with an unmatched focus on clinical application and practice.

CNM Finland - Avoimien ovien päivä 17.09.2016.