CNM Finland & LUSH - hyvinvointi-ilta 20.1.2016

Wednesday, 20 January 2016 from 18:00 to 20:00 (EET)
Event Details
Tuore vuosi, tuoreet elämäntavat - kuinka vähennät kemikaalikuormaa kehossasi
 20.1.2016 kello 18.00-20.00
Sinulle tarjoaa CNM Finland ja LUSH yhteistyössä
Tapahtuma alkaa kaikille avoimella naturopaattisen ravitsemuksen infotilaisuudella. Tule kuulemaan, millaista on opiskella ravintoterapeutiksi kansainvälisessä, alan johtavassa koulutuksessa. Kesto n. 30 minuuttia.
Halukkaat siirtyvät LUSHin Party Roomiin kuulemaan siitä, miten voit vähentää kemikaalikuormaa kehossasi arjen pienillä valinnoilla.
Lopuksi Lushin edustajan kanssa valmistetaan tuorekasvonaamio, jota kaikki saavat purkillisen mukaan. Samalla tuodaan esille Lushin ideologiaa tuotteiden ja kosmetiikan raaka-aineiden suhteen. Party Roomin tilaisuuden hinta on 13,50 € ja se sisältää luennot, tuorekasvonaamion valmistustyöpajan sekä purkillisen tuorekasvonaamiota. Paikkoja rajoitetusti, ilmoittaudu NYT!
Osallistu upeaan tapahtumaamme ja saat:
• Tietoa uudesta urasta ravitsemuksen ja hyvinvoinnin parissa
• Tietoa kehon kemikaalikuorman vähentämisestä
• Yhdessä Lushin kanssa tuoreista raaka-aineista valmistetun kasvonaamion, jota saat  purkillisen kotiinviemisiksi (arvo 13,50 €)
Paikka: LUSHin myymälä, Mannerheimintie 4, 00100 Helsinki. www.lush.fi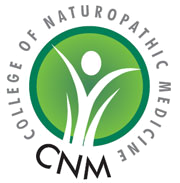 Heräsikö kysyttävää? Tavoitat meidät osoitteesta info@cnmfinland.fi, sekä puhelimitse numerosta 040 324 5197.
When & Where

Mannerheimintie 4

00100 Helsinki
Finland


Wednesday, 20 January 2016 from 18:00 to 20:00 (EET)
Add to my calendar
Organiser
CNM Finland - College of Naturopathic Medicine
CNM is a leading training provider in a range of natural therapies with an unmatched focus on clinical application and practice.

CNM Finland & LUSH - hyvinvointi-ilta 20.1.2016