CNM Finland - Ravinto ja vastustuskyvyn optimointi & Avoimien ovien Tiistai...
Sales Have Ended
Registrations are closed
Sorry, ticket sales for this event have now ended.
Event Information
Location
CNM Finland
Rikhardinkadun kirjasto
Rikhardinkatu 3
00130 Helsinki
Finland
Sales Have Ended
Registrations are closed
Sorry, ticket sales for this event have now ended.
Description
Ravinto ja vastustuskyvyn optimointi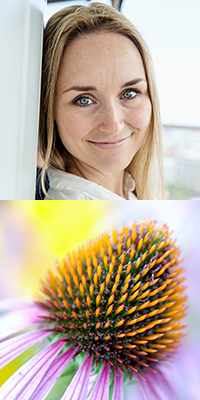 18.10.2016 klo.18.00-19.00
Annika Aro, Diplomi ravintoneuvoja, Soulfood Nutrition, PUR-kaupan ravintoneuvoja
"Kehomme tekee työtään jatkuvasti ja joka päivä, meidän sitä sen enempää
ajattelematta. Se suojaa solujamme, ohjailee hormooneitamme ja pitää
meidät terveinä.
Huomaamme sen arvon usein vasta, kun sairastumme tai saamme oireita.
Terveys joka päiväisessä elämässä on ollut minulle aina tärkeää ja minua
on aina kiinnostanut paljon se, kuinka voin taata itselleni ja
läheisilleni mahdollisimman terveen arjen ja hyvinvoinnin. Onneksi
löysin oikeanlaisen ravinnon ja sen avulla tasapainon oman ja perheeni
terveyden edistämiseen.
Luennollani käyn läpi olennaisesti vastustuskykyyn ja
immuniteettiin vaikuttavia tekijöitä ja mekanismeja sekä asioita, joihin
voimme itse vaikuttaa - tietenkin ravinnon keinoin."
Tuntuuko sinusta välillä siltä, että talvet kuluvat kaiken näköisten flunssien ja viirusten kourissa? Monet eri seikat, ravinto mukaan lukien, vaikuttavat siihen kuinka tehokkaasti kehosi oma vastustuskyky toimii. Voit mm. lyhentää taudin kestoa luonnon ravinteilla. Tule kuuntelemaan Annikan vinkkejä maksuttomalle luonnolle 18.10.2016 Rikhardinkadun kirjastoon Helsinkiin.

Avoimet ovet - CNM Finland
18.10.2016 klo.19.00-20.00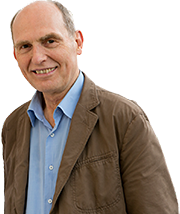 Opiskele ravintoterapeutiksi CNM Finlandissa.
Kiinnostaako ammatti hyvinvoinnin ja ravitsemuksen parissa? Nyt sinulla on mahdollisuus opiskella naturopaattiseksi ravintoterapeutiksi myös Suomessa. CNM on yksi Euroopan suosituimmista luonnonmukaisten hoitomuotojen kouluttajista. Seuraava osa-aikainen koulutus alkaa lokakuussa 2016.
Tulee mukaan CNM:n maksuttomaan avoimien ovien tilaisuuteen, jossa saat tietoa kurssin sisällöstä, ilmoittautumisesta ja hakuprosessista.
Paikalla mukana myös koulun rehtori ja perustaja Hermann Keppler!
Paikka: Rikhardinkadun kirjasto, Rikhardinkatu 3, 00130 Helsinki

www.cnmfinland.fi
Onko sinulla kysyttävää? Voit ottaa meihin yhteyttä lähettämällä sähköpostia osoitteeseen info@cnmfinland.fi tai soittamalla numeroon 040 324 5197
Date and time
Location
CNM Finland
Rikhardinkadun kirjasto
Rikhardinkatu 3
00130 Helsinki
Finland
Organiser of CNM Finland - Ravinto ja vastustuskyvyn optimointi & Avoimien ovien Tiistaina 18.10.2016