Description
Come Network With Me is a heart-centred business connecting female business community members together to create a sense of belonging without the need for conformity. A place where members feel safe and 'good enough' as themselves, where they come to get support and dismiss the loneliness of self employment and where daring to be different and diversity is not only encouraged but celebrated.
Our CNWM The Expert Series brings you a diverse range of exceptional guest experts.
Each expereince will combine a learning & practical session, so be prepared to get stuck in!
Our guest expert for May is Tamsin Acheson, founder of The Business Haven.
Tamsin is a life and business coach, working with business owners in the start-up, scale-up and team development phases. She helps her clients get clarity on their identity and purpose so that they can create, grow and lead businesses that inspire, influence and make a positive impact and contribution, from a place of authenticity and integrity.
The Business Haven provides growth and development opportunities, experiences and support to businesses, whilst making a valuable contribution to the greater community. It is built on the principles of connection, collaboration and community and delivers through 1:1 coaching, skills workshops and group coaching programmes both independently and in-house. Additionally The Business Haven community initiative supports female entrepreneurs who meet to share knowledge and skills, whilst contributing to the wider community through charitable donation – in the spirit of "paying it forward".
The focus of the masterclass is MINDSET and overcoming the obstacles, barriers and challenges that you believe stand between you and your most successful self. Mindset work supports your daily activities both in life and business, it gives you the tools you need to stand up strong and resilient whatever the wind direction and regardless of whether it is a soft breeze, an unexpected gust that knocks you off your feet or blowing an absolute gale.
This interactive session is ideal for those who want to explore how changing their frame of mind can support their best performance in business, health, wealth, relationships – across all areas of life; for those who want practical tips, tools and techniques to help them face up to life a little differently and move steadily towards where they actually want to be, unhindered by the perceived limitations.
By the end of the session you will:
Understand mindset work and why it matters

Understand the brainology and physiology that gets involved.

See the common entrepreneurial blocks, obstacles and challenges that show up.

Know how to move from 'meh' to magic.

Identify and understand self sabotage and self created obstacles AND the 3 C's that dissolve them instantaneously (well almost!).

Find your No.1 block for demolition and how to swing a wrecking ball at it.

Add tools to your tool box that help you to manage fear and navigate limiting beliefs and unhelpful narratives.

Have an action plan that shifts you towards growth and know how to apply this for yourself to create constant, incremental personal growth.
Special Offer available until 31st May:
£150 off 12 week 1:1 coaching programme

£300 off 12 month 1:1 coaching programme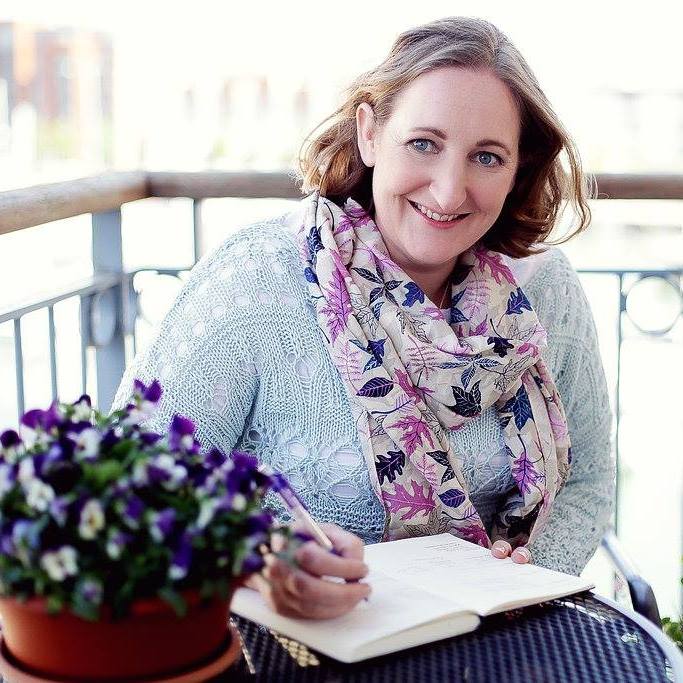 Tamsin Acheson has a background in Human Resources, Hospitality, Soft Skills Training, Management Training, Quality Assurance, Strategic Business Consultancy and Leadership Development.
She lived in Southern Africa for 11 years, initially in Botswana and then in Cape Town, South Africa, where she started her first business in 2010. Now back in the UK, Tamsin lives in Portishead, Bristol.
Tamsin is passionate about putting heart and personality into business and strongly believes in self development, self empowerment and the power of continuous learning. She has a balanced approach bringing together "big picture" creativity and the methodical detail orientation that ensures outcome delivery and business success. Her unique skill lies in guiding others to their own insights, helping them access their inner resourcefulness and trust their inner wisdom so that they can become their own expert and create positive, sustainable, change for themselves going forward.
Here are a few comments from previous CNWM guests:
"I love being a part of CNWM it has quite literally changed my business over the past year due to the support, collaboration and I've got your back attitude of the members.

Sarah oozes love for her community and is quite honestly a welcoming beam of light in what can be a daunting aspect of business...the networking scene! Aka getting out and meeting new people...come to Come Network with Me you'll never feel like that again." Sam Geddes
"Networking doesn't really express what this is. You held the space so beautifully and set it up for heart mind soul sharing. It was a privilege to give and get support, enthusiasm, tips and advice from the practical to the profound for ourselves and our businesses. Fab food at Heartfelt Vintage too. Thanks Sarah and thanks Ladies."

Linda Thomas
"I am so glad I found CNWM - I can't adequately express my gratitude for your support. I met so many of my clients through your events when I started and now I have my own group as a result of your social media guidance. It is absolutely invaluable. I see so many of your members benefitting from the connection opportunities you create, but as you say "you have to be in it to win it" !!!!" Tamsin Kate Acheson
I look forward to welcoming you to Come Network With Me!
**Please notify me if you have dietary requirements**
**Tickets are non refunable & non transerable**