Description
Your Creative Collaborative Playground To Make It Happen!!

CO-Happening is a dedicated space for us to act together, exchange different point of views, stretch our collaborative passage and realize our projects. And very importantly, know concretely our own unique value as an individual as well as social impacts that we make through skill & project exchanges.

Meetup: https://www.meetup.com/co-happening/

Facebook Group: https://www.facebook.com/groups/1906942929595475/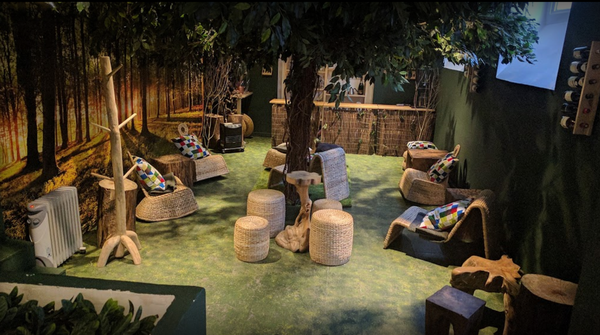 ----Are You a CO-happener?----

If you can identify yourself as creative, entrepreneur & self-starter who believe in staying true to your own personal vision, and have the fire to go beyond yourself in order to enter into the arena of possibilities with others...yes, you are one.

Here, we believe that no project happens in a linear line. Instead, it happens in all shapes and forms. After all, in school, we were so used to solve problem by "2+8=?" But hang on... What about "?+?=10?" ? Be open, global-minded and willing to explore and consider new ideas.

Let's experience the unimaginable through co-happening - witnessing evolution of projects and/or project ideas through result-oriented creative collaboration!

----Agenda---

19h00 - 19h45

Make yourself at home.
Chit-chat - grab the famous cup of Colombian coffee, fresh juices and whatever wines you want! ;)

19h45 - 20h45

Discussion topic

20h45 - 21h00

Quick round on everyone's projects & visions

21h00 - 21h45

Co-Realization of our two projects from Jan:
1) Arzu - Lunchbox Business Project
2) Keva - Creative App

21h45 -

Work - Chill - Play

Due to venue restriction, 30 participates max.

------Q & A------

Q: Does exchange at CO-Happening means picking up what I like/need and leave out the others? Like at a market place or on a job board?

A: No, we are not just a market place of exchanges. We are a community that want to create values for each other PROACTIVELY. True values and impacts can only be received by those who are...

• Open - to explore and consider new ideas & possibilities.

• Creative - to brainstorm alternative approaches to a problem

• Resourceful - to embrace new proposals to accomplish projects

Q: How about if I don't need anything at the moment? Can I still be part of this group and share my skills?

A: Yes, of course. You never know when is your turn needing new skills, knowledge and resources. Sharing achieve more through creative entrepreneurship.

Q: I'm a service provider, can I look for clients here?

A: We are open to all sort of relationships, but first thing to consider must be synergy and collaboration. This group does not tolerate individuals solely "selling" and "promoting" themselves. It is just boring! :P

Q: Why not separate groups into different sectors and interests?

A: Range of ages, experiences and backgrounds are what make co-happening exciting. We're all about making things happen unthinkable alone. But possible together.

That's it for now... though CO-happening never ends...