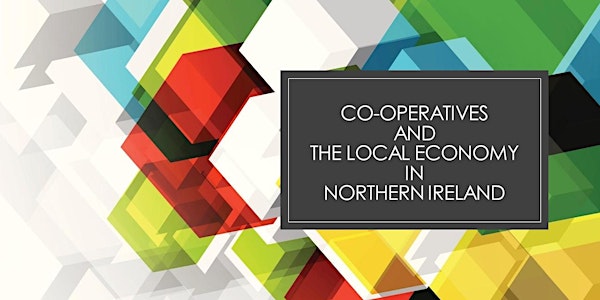 Co-operatives and the Local Economy
A discussion on the economic, social and environmental benefits of the transition to a co-operative economy.
About this event
The webinar will introduce the participants to why co-operatives play an important role in the economic recovery of Northern Ireland.
A co-operative economy would mean a democratised local ecosystem where the production and supply of food and other essential goods and services serves all those involved. A local ecosystem where food and essential goods are produced through community supported agriculture, by co-operative farms and fisheries, in local community gardens. A local ecosystem where we shop in farmers markets, worker-owned bakeries and butchers, and in consumer-owned shops. A local ecosystem where we work in worker-owned factories and firms, producing socially useful goods and services. A local ecosystem where we live in collectively owned houses, powered by community renewable energy. A local ecosystem where we bank in a regional mutual bank and put our savings in credit unions.
This seminar would be ideal for any Co-operators, Council officials, in particular Economic Development Officers, Councillors, MLAs and any political representatives involved in planning the economic recovery of the Region.
Speakers:
Ellie Perrin, University of Liverpool who has just completed her internship with Co-operative Alternatives and author of two relevant policy briefings 'Belfast Growth Strategy: A Co-operative Perspective' and 'Co-operative-Led Solutions to Addressing the Climate Emergency'. Both available from the website www.coopalterntives.coop .
Neil Woosley, Ballymacash Sport Academy, a community co-operative.
Richard Higginson, Loveworks Workers Co-operative.
Event sponsored by the HIVE and the Belfast City Council.