Co-ops for Freelancers: Independent, but Together
Description
You want the freedom and flexibility of self-employment – but you want support, sick pay, administrative support and to be part of a team. You can have both by forming a freelancers co-op – either simple (such as a 'Bread Fund') or more sophisticated ('Business and Employment Co-ops'), or specialised groups for particular purposes such as shared workspace. Learn about the options and begin to plan how it might work for you. By the end of the course, you'll be able to
identify the distinctive features of a co-operative
describe common interests and duplicated expenses for freelancers
work out modes of co-operation based on values, sectors and locations
identify other stakeholders who might support your trading
anticipate common challenges to co-operation
plan a new freelancers co-op stage by stage
Facilitator:
Alex Lawrie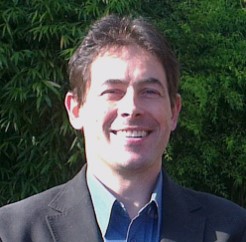 Alex is the lead development worker for Somerset Co-operative Services CIC – the co-operative and social enterprise development body for Somerset. He is a founder member of two Housing Co-ops, three Workers Co-operative and the Ecological Land Co-op and GO-OP. He has worked for SCS (and its forerunner, UpStart Services) since 2000.
He studied politics at Leeds University, worked for Yeovil College as a lecturer in IT, has received training in Fundraising and Training Skills from the DSC, and in Planning for Real from the Neighbourhood Initiatives Foundation. He is the author of 'Empowering the Earth' (Green Books, 2000), and Simply Finance (Co-operatives UK, 2011). He holds a Masters Degree from the University of Bristol in Strategy, Change and Leadership.
His role in SCS includes work on housing co-ops, LETS, car pools, secondary co-operatives and co-operative development infrastructure. Alex became a SFEDI accredited co-operative advisor in 2008. In 2012, he was part of the team training co-operative development workers for the Co-operative Enterprise Hub, and he has prepared share offer documents for co-op share issues raising in excess of £750,000.
Ticket Price & Requirements:
This event is free to anyone living in Somerset - at a maximum of 2 courses per person per academic year. Booking is essential.
We will ask you to complete some paperwork and feedback forms.
This event is made possible thanks to funding from Somerset Skills and Learning. If you have any questions at all, please feel free to call us on 07548 014066 (9am-1pm Mon – Fri). If you live outside of Somerset and would like to attend, please email us info@edventurefrome.org.
What to Bring:
Just yourselves!

Feedback from past Edventure: Frome Short-Courses
"...it has totally changed the way I am looking at my business. Thank you so very much for organizing this - I cant tell you the impact it has had". Victoria
"...it was run brilliantly and really well attended. As always there was a great mix of people of all ages, backgrounds and reasons for being there. The courses are always well-run, really interesting and accessible. I'm always amazed by the quality and experience of the teachers. I'm doing three courses at the moment - all brilliant". Anna
"Loved it...gave me so much clarity on how to be more strategic! " Milda
"A truly supportive, inspiring & creative environment..!" Frances