Event Information
Refund policy
Contact the organiser to request a refund.
Eventbrite's fee is nonrefundable.
AOCS are delighted to bring Co-Supervision practice to our members and guests - new skills, peer learning, triad practice. See you there!
About this event
You have probably heard of Co-Coaching practice – but have you ever heard of Co-Supervision practice?
Post-qualification many coaches engage in co-coaching triads as a means of embedding and extending their coaching practice. So, where do supervisors go to engage in their version of this once they qualify? Perhaps, because we are confident as practitioners, we believe we can adopt new approaches without error? Perhaps because we have enduring and open relationships with our supervisees we can specifically contract to learn together? How would it be though, to have the opportunity to practice with our fellow supervisors … first? We think it would not only be helpful, it also offers a more ethical and robust alternative.
AOCS is delighted to announce the launch of a co-supervision space for its member community and other interested professionals. Coming together for two hours a month during 2021, you will have the opportunity to practice techniques in a safe environment, to extend your skills and to get genuinely candid and developmental feedback from your peers.
This engaging opportunity is the inspiration of Michelle Lucas, AOCS member, author and one of the leading coach supervisors in the UK. Each month's Co-Supervision space will be themed. Before each session, you will have access to three techniques for individual supervision, along with a brief overview of the theoretical underpinnings. You should read the techniques ahead of the session so that the session can focus on putting these into practice.
Please arrive 15 minutes early for sessions, if possible. This time enables small group networking, re-reading the techniques in a quiet space, or taking the time to 'arrive' and centre. And please do make sure to read the techniques that the session will focus on which are available on the website under Events.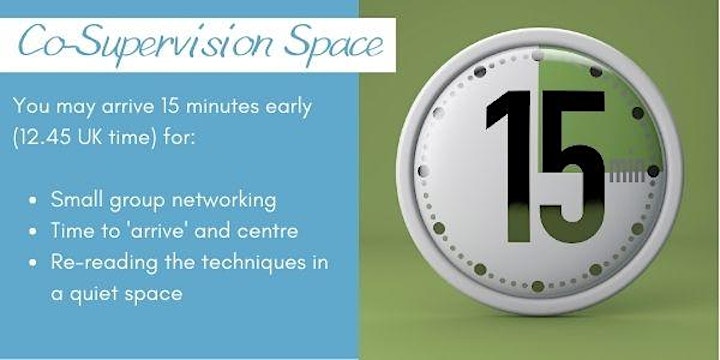 Sessions will then start with a short round of introductions between 12:45 and 13:00 before participants move into random triads in breakout rooms. The session will close with a plenary discussion reflecting on the learning.
Who is it for?
• AOCS Members who are Coaching Supervisors wanting a space to deepen and extend their practice.
• Coaching Supervisors who take an abundant approach to sharing knowledge within our professional community, and to developing and continuously improving professional competence, standards, and learning.
• Supervisors who want to connect, collaborate, consolidate, and continue to learn together.
How will it work?
Members will meet virtually (Zoom) for a maximum of 120 minutes
We will host sessions on the first Friday of the month from 13:00 – 15:00.
The themes for each 2021 Co-Supervision Spaces are
8 January 2021: Programme Kick-Off and the Eclectic approach
5 February 2021: Existential approach
5 March 2021: Gestalt approach
9 April 2021: Person-Centred approach
7 May 2021: Positive Psychology
4 June 2021: Psychodynamic : Developmental Transactional Analysis
2 July 2021: Solution Focused
August 2021: Summer Break
3 September 2021: Systemic Approach
1 October 2021: Thinking Environment
5 November 2021 : Transpersonal Approach
3 December 2021: Favourite techniques and first year Wrap-Up
Michelle Lucas will host the Co-Supervision Space during 2021. Although she will introduce the techniques, this is not a training session on the psychological philosophy or highlighted techniques. The spirit of Co-Supervision is a shared space for experiential learning amongst equals who are catalysts for self-directed learning
The focus of the Co-Supervision triads is for the supervisor to experiment with new techniques and receive feedback. Given the work will be in service of the learning, the supervisee may well leave with unfinished business. We therefore strongly recommend participants have access to their own supervisor and ensure they follow up any incomplete or unresolved issues professionally and independently of the AOCS event.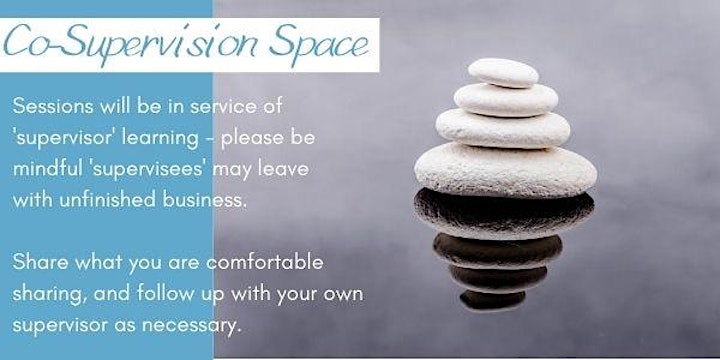 Sessions are free to all AOCS members. Non-members may attend for £35.00 per session*. Numbers will be between a minimum of 6 and a maximum of 24 participants on a first come first served basis. Registration is via Eventbrite.
*Non-members who book 3 sessions may apply for FREE AoCS membership in the category that applies to them i.e. qualified coaching supervisors may apply for full membership for one year; affiliate, associate memberships also available - please see website
What are the anticipated outcomes?
Our aspirations for the group are:
• A community of engaged professional coaching supervisors who take an ethical approach to extending their skills, choosing to hone their practice with their fellow supervisors before they use them with their supervisees.
• A rich and generous sharing of knowledge and experience with techniques for individual supervision.
• A series of blogs summarising the learning from each session in a non-attributed manner, posted monthly on the AOCS website.
• A trusted network of experienced colleagues to turn to for peer practice outside of the Co-Supervision sessions
If you have any questions, then please feel free to contact
Michelle Lucas michelle@greenfieldsconsultancy.co.uk
Telephone +44 7717 122950
AoCS Profile: https://www.associationofcoachingsupervisors.com/supervisors/profiles/michelle-lucas
Or
Yvette Elcock yvette.elcock@associationofcoachingsupervisors.com
Telephone +44 7779 231071
We are delighted to offer this opportunity as a member benefit - developing supervisors and the coaching supervision profession to continuously improve professional competence, standards, and learning.
Michelle also offers a Group Co-Supervision space and you can find more information here: https://www.greenfieldsconsultancy.co.uk/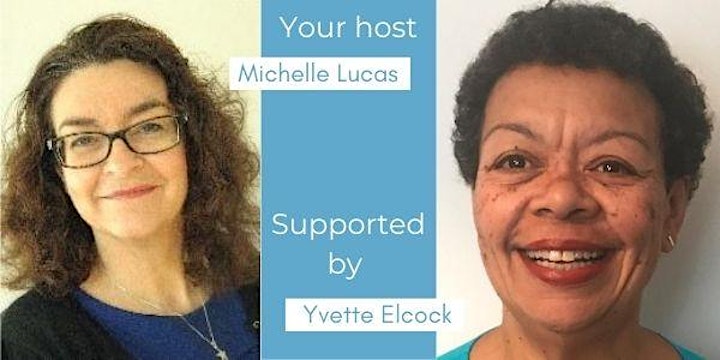 Date and time
Location
Refund policy
Contact the organiser to request a refund.
Eventbrite's fee is nonrefundable.
Organiser of Co-Supervision Space