Description
This event is SOLD OUT. Often cancellation tickets become available, so contact us if you'd like to go on the reserve list stuart.newberry@icloud.com Would you like to earn a living as a coach? Do you feel awkward asking to be paid for something you love doing? Would you like to earn a healthy income through coaching?
We (Stuart Newberry and Liz Scott) run a successful coaching and training business (Liz Scott Coaching & Training) in the South West; working in both the private and public sector delivering leadership coaching and training. We often get asked the following questions:
How do we get work?
How much do we charge?
How do we create such impact for our clients.
We've designed a day for coaches (or would-be coaches) answering these question. You'll learn about two key areas:
The core of our coaching approach and how it is making such a difference (it's based on the Three Principles)
How to develop your business as a coach
If you find it hard asking for money, or you are doing ad-hoc coaching and would like to make it your full time job then this is the place for you to come to.
This day will be perfect if you:
Coach from a heart-felt approach
You are drawn to help people (and often coach for free but also need to earn a decent living)
You are keen to find new clients and opportunities
We've spent the last 10 years working with public-sector and private-sector organisations. We've coached leaders, individuals and regularly provide pro-bono coaching too. Being of service to others is really important to us.
This day WON'T work for you if you see coaching as an easy way to earn big bucks and you are keen to generate a 6-figure income quickly. This isn't what motivates us and it isn't what works for us either.
What will the day look like?
You'll learn more about the psychological approach that is making the biggest difference to our coaching clients. We've been on numerous CPD events and trainings in the past decade. Two years ago we came across the Three Principles and our whole approach has shifted to a place that provides sustainable impact for our clients. We see this is how you can create most impact as a coach.
You'll also learn from us (and each other) about how to get clients, how to have selling conversations and how to charge an appropriate amount for your work.
Is this a one off?
The 25th November training day is a stand-alone day. However we see it as potentially the beginning of a 6-8 month group-relationship led by us. We would love to work with a regular group of coaches (and would-be coaches). This day would give you the opportunity to see if you would like to continue the journey with us. Would you like to:
Develop your impact as a coach?
Lose your fear around 'selling'?
Widen your network of potential clients?
Develop coaching packages (rather than selling one-off sessions)?
These are the areas we'd like to explore in more depth. We want to meet regularly with a group of supportive coaches who are keen to develop and learn from each other.
We promise that on November 25th we WON'T be selling to you. We see this day as an opportunity to share, meet and explore the potential of mutual support.
Who are Liz and Stu?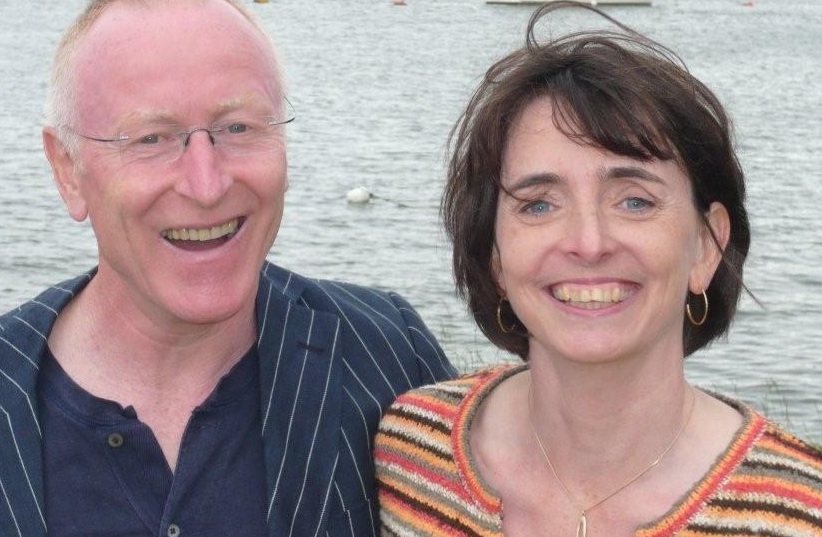 Liz and Stu are a husband and wife team who are shifting gear in their own business. After coming across the Three Principles they have seen the power and simplicity of this new psychological approach. Wellbeing and resilience is at the heart of their coaching.
They no longer try to 'fix' clients or find different solutions to different problems. Instead they help their clients see how their psychological operating system works (they call it self-understanding) and from this space their clients access their own wisdom.
Stu has just completed the Michael Neill Supercoach programme and Liz is on the Jamie Smart Clarity Coach programme. They want to share what they've learned from these highly successfully coaches/speakers/authors and to encourage coaches to flourish professionally.
Where is this being held?
We are supporting a new venue near Ivybridge. It's on the road between Ivybridge and Bittaford. This is a community initiative (run by the Eddystone Trust) which is aiming to re-purpose this site into business units, artist studios and venues. You'll recognise it by the big chimney stack!
What is Coaching Connect?
Find out more about Coaching Connect in our introductory video - you can get a taste of our previous event here