We WILL be heard! Join the People's Vote march to ask Government for a People's Vote 12 days before the PM tries to force a No Deal on us.
About this Event
The march from Park Lane to Parliament will deliver a message loud and clear to the Government and MPs on a Saturday when Parliament will be sitting that they should trust the people to have their say on the Prime Minister's Deal or No Deal Brexit. "We must have a People's Vote. It's the only solution to the Brexit crisis."
TRAVEL BY COACH FROM DEVIZES AND MARLBOROUGH
We have hired two executive 53 seater coaches. There will be a comfort break on the outward and return journeys. Wheelchairs are only permitted by prior arrangement.
TIMETABLE OUTWARD
The times are subject to alteration at the operator's discretion. We will email confirmation but we ask you to please check this website before travelling.
07:30 Depart Devizes - Outside the Police Station, New Park Street SN10 1DZ. Please allow 15 minutes for boarding and registration.
08:00 Depart Marlborough - Outside Lloyd's Bank, High Street SN8 1LU. Please allow 15 minutes for boarding and registration.
11:00 Arrive - Bayswater Road coach park, Hyde Park, London.
TIMETABLE RETURN
17:30 Depart - Millbank, London (precise location will be confirmed on the bus)
19:30 Expected time of arrival - Marlborough High Street
20:00 Expected time of arrival - New Park Street, Devizes

Register here with the People's Vote campaign to find out about the route, facilities and march updates.
We can recommend subscribing to the excellent People's Vote daily campaign morning briefing.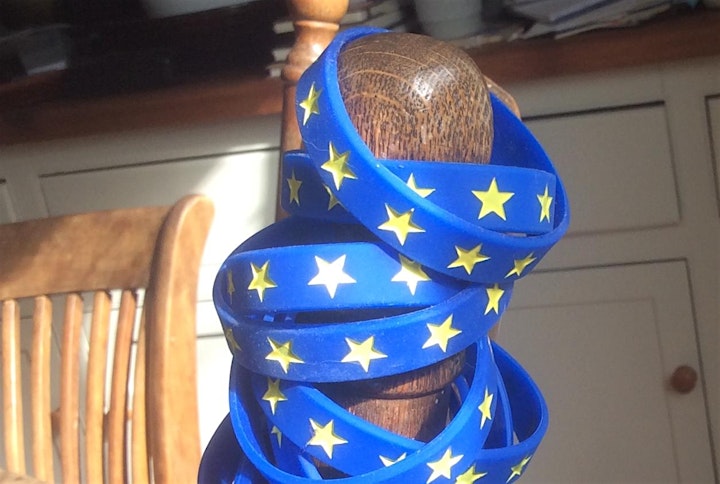 Badges and wristbands will be available for sale on the coach. We will have some placards, posters and banners but home made is always effective and fun. Bring along musical instruments, drums, whistles.
We will be gathering at noon with the South West groups by the Achilles Monument in Hyde Park near the bottom of Park Lane.