Description
Event Details:
We are delighted for our first event the previous CEO of Royal London Borough of Greenwich, John Comber will be joining us to present and give us a tour through coaching and mentoring techniques which he has deployed and learnt from during his time as CEO and his other roles.
We are also looking for input for future events and also volunteers to run events and share tools with your peers, so please do get in contact.



Speaker:

John Comber
John has worked in local government for the last 35 years and has wide ranging experience of all aspects of the industry, having spent the last 21 years at the Royal Borough of Greenwich, where he has held a number of senior roles including Chief Executive, Deputy Chief Executive; Director of Regeneration, Enterprise and Skills; Director of Human Resources and Organisational Improvement and Director of E-Government and Change Management. In addition John has been a Director of two trading companies, been a member of the London Council's Chief Executive Committee, an advising Chief Executive to the Capital Ambition Board, a lead peer for the Local Government Association's peer challenge process and member of their Advanced Commercialisation Group.
John is accomplished in the leadership and management of public services and has been involved in the modernisation and transformation of many of the services Councils deliver, including implementing new models of service delivery to improve their quality, effectiveness and efficiency. John retired from his role as Chief Executive of the Royal Borough in August 2017.
John continues to be a Non Executive Director of the Society of Local Authority Chief Executive, the representative body for chief executives and senior managers working in the public sector, and is Chair of the Board of the Society's commercial arm 'Solace in Business', delivering recruitment, interim and consultancy services to the public sector and beyond.
Timings:
18:30 - arrival & refreshments
19:00 - welcome and start of presentation
20:30/21:00 - finish & departure
Directions to the venue:
You can find details on how to get to Stockwell Street Library by public transport/walking or road directions here: http://www2.gre.ac.uk/about/travel/stockwell.
Event Entrance is highlighted below: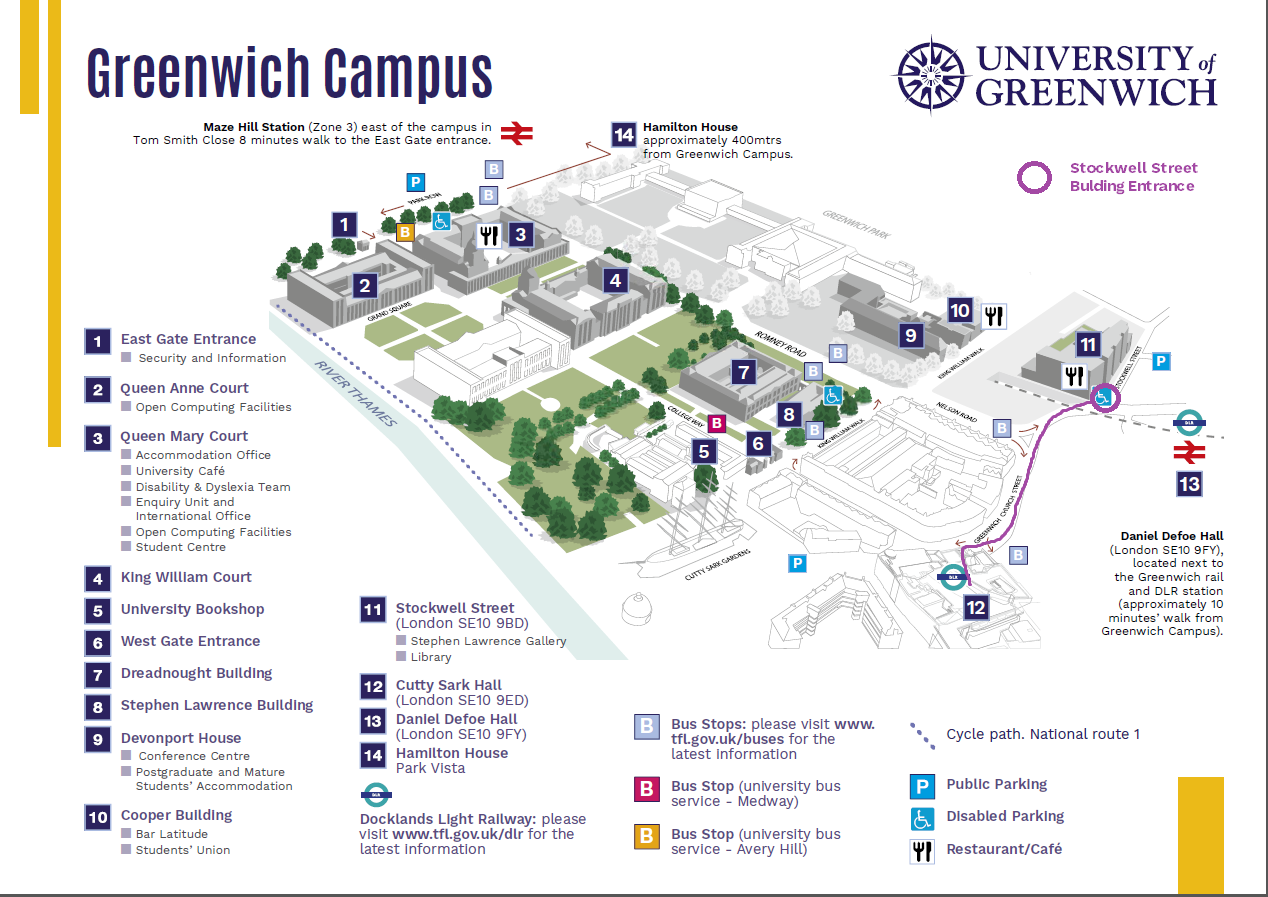 ---
Cancellations and Refunds Policy
If you are unable to attend an event please give at least 1 working day notice and we will be happy to refund 100% of your booking fee or book you on to a subsequent event to the same value. Cancellations received after this time will be non transferable and non refundable.
---
Professional photography and video production may be taking place at the event, and these images may be used on future promotional materials for CIPD. Please note that by attending the event, you are giving your consent for your image to be used on any CIPD promotional materials.