Sales Have Ended
Ticket sales have ended
Thanks for registering for the Coaching Business Development Mastermind. Please remember to put the session in your diary. The session will be held via Zoom, I will sent the Zoom link to you via email 48 hours ahead of the session.
Event Information
Refund policy
Contact the organiser to request a refund.
Eventbrite's fee is nonrefundable.
Sales Have Ended
Ticket sales have ended
Thanks for registering for the Coaching Business Development Mastermind. Please remember to put the session in your diary. The session will be held via Zoom, I will sent the Zoom link to you via email 48 hours ahead of the session.
Do you want to grow and develop your coaching business, identify your USP and maximise its use to differentiate your coaching?
About this event
If the answer to these two questions is yes, then this Mastermind (Peer to Peer) Group will provide you with a safe environment to untangle difficult business problems and make context specific decisions.
A Mastermind Group is a small group of peers, in this case two to five in number, who support one another in their learning, based on real problems, following a process originally developed by Reg Revans – Action Learning Sets. A session lasts 3 hours and there are regular monthly dates to choose from.
These are high impact group sessions, facilitated by Clare Norman. Within each session, each member has 25-30 minutes in which to present a problem or issue, and then receive help from the other members; examples such as…
Defining your purpose
Defining the problem more precisely
Defining the desired solution
Creating options
Business planning
Selecting a strategy
Building resilience
Examples that people have brought to coaching in the past are highly individualistic but might include:
Getting clearer on your niche and/or USP
How to market yourself as the service
Deciding on your price points or packages
Personalised, authentic use of social media
Strategies for chemistry sessions
Figuring out what to invest in, whether that is time-saving apps or continuous professional development
How to chase and collect payments and what to do about bad debt
Importantly, sessions are confidential.
Mastermind groups enable you to develop your coaching identity and distinguish yourself and your coaching business from others
Which of the world's needs are you uniquely qualified to support?
What do you uniquely bring to the world, based on your strengths and experiences?
How do you differentiate yourself and your coaching offer?
How and where do you market yourself and your offer?
How are you getting in your own way as you attempt to build your coaching business?
In times of crisis, how do you pivot?
Mastermind groups use a coaching style to look at issues through new lenses
The approach uses a coaching style: you do not offer advice but ask questions that help the thinker think his or her way through the issues. In this way, the problem remains the 'property' of the thinker, who also then 'owns' the solution. Each person brings a different perspective to the group, new lenses through which to figure out what to do next.
You can count the time you coach others in a Mastermind group towards your credentialing hours, if you wish to.
You will benefit from changes in mind-set, skill-set, and tool-set
Not only do set members receive support and challenge from the others around the business issue they bring; they also tighten up their coaching and feedback skills which can be transferred back into the workplace; and receive feedback that will have an impact on their behaviour back in their business. And they learn from each other's' issues and get a sense of normalisation that they are not the only one trying to figure these things out. It sounds simple, and it is. It's also profound in its effect on the members and their businesses. They achieve far greater results by changing their mind-set, skill-set and tool-set.
We know that time is the biggest challenge. But think of those thorny problems that will get resolved more quickly; and the learning to be had from other people's problems.
Money might be the other obstacle, so this programme provides great coaching at a fraction of the price you would pay for one-to-one coaching.
Who is the Mastermind Group for?
Coaching business owners – sole traders or limited companies with an aspiration to improve your business output
A business established within the UK
Testimonials
Clare is a great group facilitator and being part of her Business Mastermind Group was time well spent. The group was well organised and the learning was rich from the broad experiences and questions that were shared. The different approach for each group member was enlightening and an opportunity to learn from my peers. I have been helped to continue to move my business forward, to understand what held me back and taken away lots of new learning about myself. [Becky Davis MNCP].
Mastermind is a great concept. I enjoyed the focus on business development and both the coaching and more direct approaches that Clare and the small group of coaching peers used to assist each another. It felt like the whole session, even when the focus was on others, helped me to really think through a range of commercial issues. The direct impact is that I've already, in the few days since Mastermind, pressed ahead with a couple of important actions that should help transform my business. [Jonathan Drew, The Coaching Business Development].
Mastermind is well worth the investment. We were coached on a current business challenge by others in the group. It was a powerful session as you get exposed to different techniques and questions. I came away with my challenge resolved and clear action on the next steps to take. It is a very useful way of having time and space to think and was skillfully facilitated by Clare. I'm really looking forward to the next session! [Colette Fretton].
Pricing note:
We offer a discount of £7.50 per session, when purchasing a bundle of 4 sessions. Visit the website for the code or contact us.
Your first introductory session is offered at £80.00+VAT, be sure to select the correct ticket price if you are joining for the first time.
Pay as you go sessions are priced at £95.00+VAT.
Please note our cancellation policy in our Terms and Conditions.
Please note: The Zoom link and passcode to join the meeting/s will be sent with your confirmation email from Eventbrite, please look out for it and save so you can easily access the information on the day.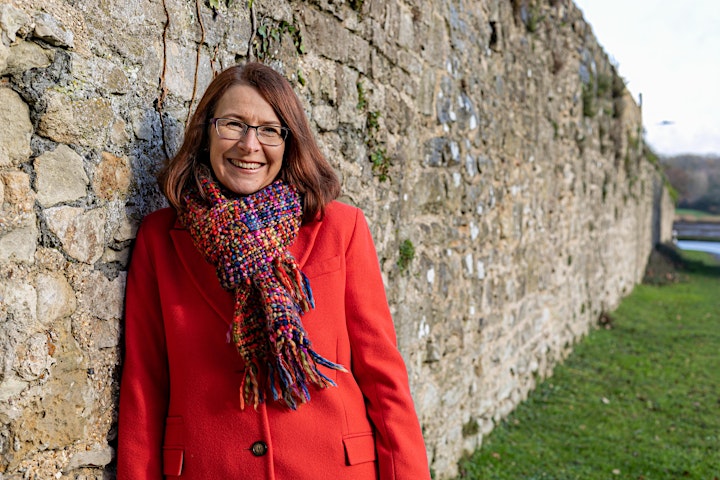 Date and time
Location
Refund policy
Contact the organiser to request a refund.
Eventbrite's fee is nonrefundable.
Organiser of Coaching Business Development Mastermind Group
Clare is a Professional Certified Coach (PCC) with the International Coach Federation (ICF) and a Certified Coach Supervisor. She has a Masters in Training, Certificate in Coaching and has received multiple awards for ground-breaking leadership development. A qualified Myers Briggs practitioner for stages 1 & 2. For over 20 years, Clare has focused on maximizing individual, team, and organisation effectiveness. She is also a published author.