Description
Are you a counsellor, or other therapist, who has always wondered about coaching? This exciting one-day workshop will tell you everything you need to know about coaching, and what steps to take if you want to use coaching in your practice.
Approved as CPD by CPCAB
Content includes:
1. What exactly is coaching, what is its theoretical basis and how does it work?
2. In what ways is coaching like counselling?
3. How does coaching differ from counselling?
4. How would you integrate coaching into your therapeutic practice?
5. When would you coach and when wouldn't you coach?
6. What about professional issues such as supervision, insurance and memberships?

At the end of the day you will have learned, via teaching, discussion and practical sessions:
An understanding of coaching
How coaching might work in your practice
How to use coaching techniques and processes
How to coach to meet professional coaching standards
Whether you want to take coaching further.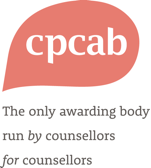 Alan Chatting is a practicing coach and psychotherapist who has designed, developed and delivered coaching courses in collaboration with the Institute of Leadership and Management, and the University of St Mark and St John. He is a partner in Crucible Training. Contact him for further details at ajchatting@gmail.com