Description
"Outstanding course that opened my eyes to new models, ways of delivering value as an enterprise coach and using large-scale facilitation"
ABOUT THIS COURSE:
Moving towards Enterprise Agility is a combination of process and the reaction to that process by those involved. This course gives you the skills needed to help individuals, teams and whole organizations through the challenges they face when embracing the agility mindset.
During the 3 day Coaching for Enterprise Agility course, you will learn the skills and understanding of how to generate alignment, innovation, and clear direction forwards in large groups with diverse opinions, identify and overcome resistance systemically. As well as gaining new tools and techniques for large group coaching in the context of enterprise-wide change.
If you want to learn the skills needed to support the shift in moving towards sustainable enterprise agility then attend this course. You will also have the opportunity to become an ICAgile Certified Professional in Coaching Agile Transitions, the only course in the UK to offer this advanced certification.
WHAT YOU WILL LEARN:
What an Enterprise Agile Coach is, gain the skills and competencies needed and recognize your own strengths and limitations within the role.
Ability to self-evaluate your own development pathway, come away with your own professional learning and development plan and how to address ethical concerns.
Confidently demonstrate how change impacts people and organizations using agile compared to more traditional top-down approach.
Successfully create a shared understanding of the goals and objectives of a change program and how to move forwards.
Acquire a variety of new approaches for creating an organizational change strategy based on differing contexts, needs and readiness.
Confidence in addressing organizational impediments and their likely impact on a change program.
Generate active participation and self-organization in solving real business problems.
Improved and renewed communication and education skills that will raise engagement at multiple levels across an organization.
Multiple large group facilitation methods enabling you to generate new ways of thinking and fully engage people in the change process.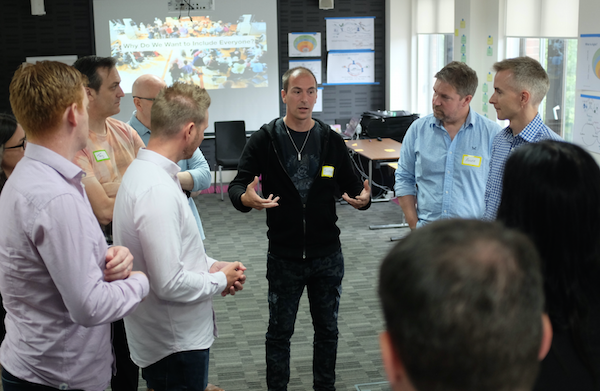 AGENDA
Team Emotional Intelligence

Field of Enterprise Coaching

Personal and Professional Mastery

Ethics

Knowing your own limits

Creating a case for change

Meeting organizing tools

Human Change Process

Organisational Change Process

Agile Mindset

Organisational Systems Entry

Organisation Assessments

Impediments

Communicating at the Organisation Level

Educating at the Organisation Level

Facilitating at the Organisation Level

Large Group Facilitation Methods

Co-Creation of Strategy

Q and A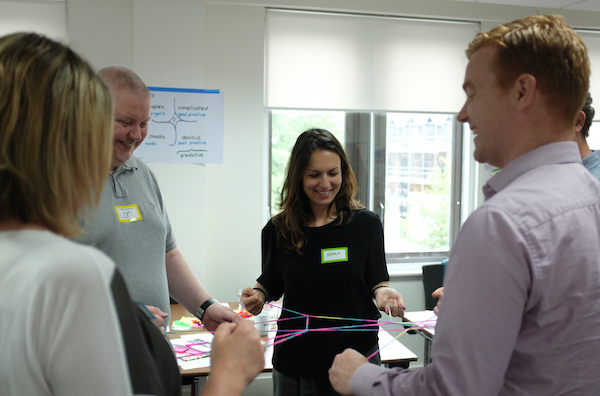 WHO SHOULD ATTEND
Team coaches
Multi-team coaches
Enterprise Agile Coaches
Leadership
Senior Managers
Anyone who is managing a team in an organization moving towards agility
PREREQUISITES
We do not cover the coaching basics in this course. To get the most out of your training experience it is recommended you have at least 3 years experience working as a team coach using professional coaching techniques or have attended an ICAgile Certified Professional - Agile Coaching course, or equivalent.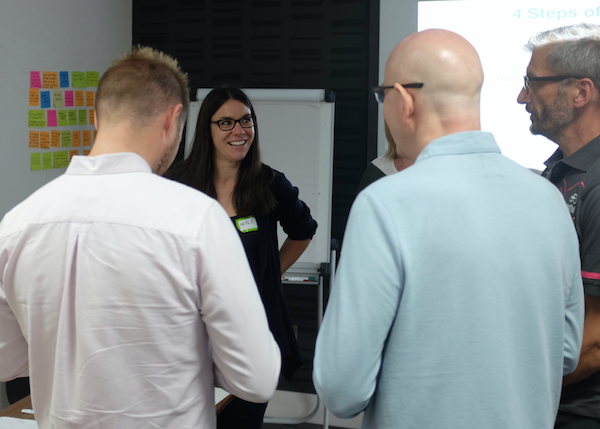 HIGH PRAISE FOR THIS TRAINING
Highly engaging, interactive course. Excellent content which is valuable straight away to use in my organisation - Natalie Simpson - Scrum Master
I feel privileged to have been able to take part in this course. It has not only strengthened my knowledge but has helped me to feel confident to start out on my next journey - Director - Marie Hanley
Simon is a unique combination of wisdom, experience, and humility. It has been and honor to attend this training. - Styn Follet - Agile Coach
Such a great bunch of like-minded people with a common goal and objective - to help our companies grow - Darren Yeates - Agile Transformation Lead
Few courses can compare with this course. The delivery and content value is significant and career changing. Scott Carberry - Enterprise Agile Coach
Great content and a great delivery style. The class was a fantastic mix of people, all willing to share and learn. A great 3 days! - David McGrath - Agile Practice Lead
Rich, rewarding and fun learning experience with a highly skilled trainer in a really positive environment - Roger Hunter - Agile Coach
Outstanding course that opened my eyes to new models, ways of delivering value as an enterprise coach and using large scale facilitation - Jonathan Kessel-Fell - Enterprise Agile Coach
Excellent 3 day course where you learn a very practical approach to coaching at scale - Seamus Keagan - Principle Business Consultant
A great learning experience, not just a course! The breadth of content and methods used is fantastic and will help me be more confident as an Enterprise Agile Coach - Claire Donald - Director of Agile Delivery
In psychologically safe and all inclusive training environment, you learn more about a topic. I absolutely enjoyed Simon's course. - Akiko Kato - Director
Absolutely recommended for coaches acting on an enterprise level - Kaboel Karso - Principal Consultant
Building upon your expertise in lean and agile, while leveraging pure coaching skills, this awesome course offers a full & practical as well as super applicable, selection of approaches and models for the A-Z of Enterprise Agile Coaching - Georg Fasching - Enterprise Coach
Simon has heaps of knowledge that he shares in a fun and ego-less way – David Purdie – Enterprise Consultant
Gave me a greater understanding of how you coach at an organisational level – Agile Coach
After the Enterprise Agility Masterclass this training converges and deepens on how, what and when to do agile transformation – Rafael Ribiero – Agile Coach
So many "aha" moments during this course. Simon was truly wonderful in his delivery of the material and I am leaving feeling so much more enriched – Abisola Fatokun – Agile Coach
Great course Simon – has given me plenty to think about. – Carol Roche – Agile Coach
The material is so far ahead, delivered expertly by Simon – Kram Ali – Agile Delivery Manager




ACCREDITATION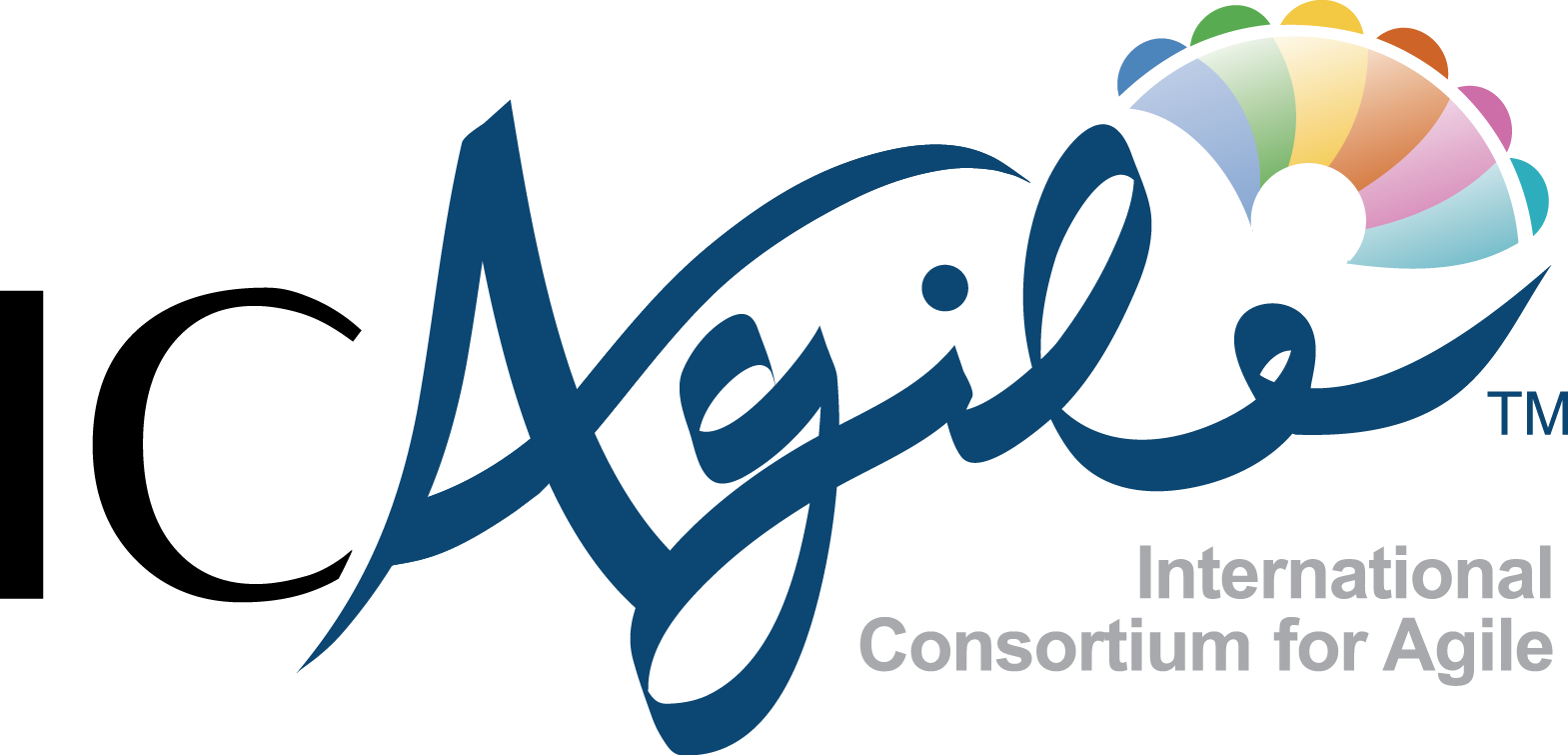 This course is offered for the ICAgile Certified Professional- Coaching Agile Transitions (ICP-CAT) certification. This continuing education certification is a key step toward achieving the ICAgile Certified Expert-Enterprise Agile Coaching (ICE-EC) designation the industry's first competence-based certification for Enterprise Agile Coaching. To be eligible for the ICP-CAT, you must not miss more than 1 hour of class. Learn more at ICAgile.
WHAT YOU WILL RECEIVE
Course manual and notebook
Content that underpins AWA Consultancy that will help you understand the why and how organisations change

Improved skills and knowledge that will enable you to mentor and coach others

Skills so that you can work at scale across multiple teams

An understanding on how to influence and help managers, leaders, and other areas outside of delivery teams.

Access to monthly coaching sessions for all CEA alumni

Access to Slack channel community for all CEA alumni

Tasty breakfast and lunch, and teas/coffees/water

Membership to Adventures with Agile community for organisational change and agile.


YOUR TRAINER - SIMON POWERS
Simon Powers is the founder of Adventures with Agile, the global community of practice for agile and organizational change. Simon is a world class facilitator and trainer. Over the last decade Simon has worked in organizations moving towards agile ways of working, his approach has led him to create a series of ICAgile Certified Enterprise Agile Coaching training courses, which have received high praise from both the communities in London and worldwide.
As a coach, he works with the board of directors or senior managers to transform the way that they see themselves, each other, and their organizations. The results are better organizational design, better processes, more engaged staff, and an organization that is customer focused and more successful.
Simon has hosted and trained with some of the world's foremost thought leaders including Craig Larman and Bas Vodde (creators of Large Scale Scrum), Lyssa Adkins (Coaching Agile Teams), Scott Ambler and Mark Lines (Disciplined Agile), Sharon Bowman (Training from the Back of the Room), David Snowden (Cynefin and Sense maker), David Anderson (Kanban), Don Reinertsen (Lean Product Delivery), Michael Sahota (Leadership), Alistair Cockburn (Heart of Agile), and many others. Simon has won awards for the person who has done the most to promote agile globally in 2016, the most popular agile conference speaker in 2016, and was part of the program that won the best implementation of agile in the UK public sector in 2015. He has lectured at university, spoken at conferences all over the world, writes for the AWA blog, and has released multiple white papers.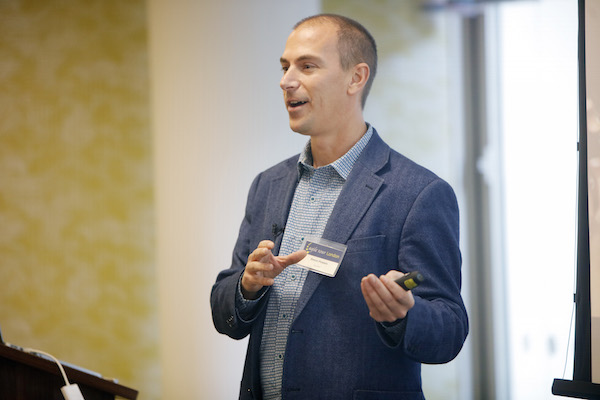 We're endorsed by the Scrum Alliance


By attending this course you will be eligible to earn up to 15 Category C SEU Points.
Speak to the training organisers - Adventures with Agile

To speak to the organisers of this course for further details:
Call:

0203 369 1125

Email:

training@adventureswithagile.com