Description


About the Coaching for Enterprise Agility Course
Moving towards Enterprise Agility is a combination of process and the reaction to that process by those involved. This class gives you the skills needed to help individuals, teams and whole organisations through the challenges that they face when embracing the agility mindset.
This 3 day immersive class is designed to give you the mindset, behaviours and skills you will need to succeed with any role involved in the Agile change process.
This class can be taken with the ICAgile-Accredited Enterprise Agility Masterclass to combine Organisational Development, Leadership Coaching, Structural and Process Design with the enterprise level coaching skills that this class provides.
Agenda:
Team Emotional Intelligence

Field of Enterprise Coaching

Personal and Professional Mastery

Ethics

Knowing your own limits

Creating a case for change

Meeting organizing tools

Human Change Process

Organisational Change Process

Agile Mindset

Organisational Systems Entry

Organisation Assessments

Impediments

Communicating at the Organisation Level

Educating at the Organisation Level

Facilitating at the Organisation Level

Large Group Facilitation Methods

Co-Creation of Strategy

Q and A
Who Would Benefit?
Enterprise Agile Coaches
Leadership
Senior Managers
Anyone who is managing a team in an organisation moving towards agility
The Enterprise Agility Masterclass includes learnings from:
Don Reinertsen

Lyssa Adkins

Craig Larman

Scott Ambler

Sharon Bowman

Michael Sahota

Dave Snowden

David Anderson

Many more…


Prerequisites:
You will get more out of this course if you have a basic understanding and experience of team based coaching such as a Scrum Master role, or you have some management experience across multiple teams but now want to learn about agile at scale.


What You Will Receive:
Course manual and notebook
Content that underpins AWA Consultancy that will help you understand the why and how organisations change

Improved skills and knowledge that will enable you to mentor and coach others

Skills so that you can work at scale across multiple teams

An understanding on how to influence and help managers, leaders, and other areas outside of delivery teams.

Access to monthly coaching sessions for all EAC alumni

Access to Slack channel community for all EAC alumni

Tasty breakfast and lunch, and teas/coffees/water

Membership to Adventures with Agile community for organisational change and agile.
Recommending pre-reading:
We will be sending out pre-course reading ahead of the class. In the meantime we recommend reading the following articles:


Your Trainer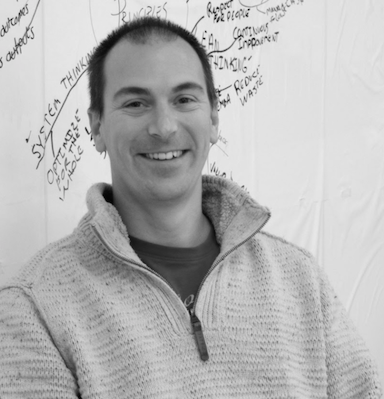 Simon is the Founder of Adventures with Agile. Simon helps his clients to be agile through his holistic and incremental approach so that they can achieve their business objectives. By working alongside the exec and their reports on behaviour and process changes, Simon provides solutions to solve complex problems with large numbers of people.
Simon's focus is on exec coaching, mentoring, and training. He also regularly speaks at business conferences on organisational change strategy, and lucky enough to have trained with some of the best agile and lean thought leaders in the world.

He is winner of multiple agile awards, and has written several articles, which have shaped they way people think about agile and organisational change.
Simon is a Large Scale Scrum (LeSS) Practitioner, a Black Belt Disciplined Agile Coach, ICAgile Certified Professional Coach (Institute of Coaching), Certified Agile Leader, SAFe Program Consultant, Certified Training from the BACK of the Room Trainer, Certified Scrum Professional, and is working towards his post-graduate Professional Coaching qualification with Chester University and Barefoot Coaching.
We're endorsed by the Scrum Alliance


By attending this course you will be eligible to earn up to 15 Category C SEU Points.
Speak to the training organisers - Adventures with Agile

To speak to the organisers of this course for further details:
Call:

0203 369 1125

Email:

training@adventureswithagile.com