Coaching for Innovation - Are you looking to drive innovation in your organ...
Description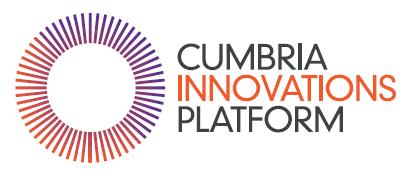 At Cumbria Innovations Platform, we understand the challenges and barriers to innovation and we know that sometimes the biggest challenge is yourself. We look at how to give yourself and your team time to think, observe, consider, ask questions and listen so that you can drive the future changes.
This workshop, developed in partnership with the Harrison Network, is designed to create the space in which innovative thinking happens, using a number of different tools that you can test out and take away to use in your own organisation.
At the end of this day, you will feel more able and confident to cultivate open innovation within in your organisation and to prioritise that precious time for your own innovation development.
This workshop is for you. It is a simple, practical and effective day that will give you:
A creative space to stop and think about your business and allow new ideas to emerge
Tools to create this space for yourself in the future
Self-awareness and understanding of the impact you have on creating innovation space
Practical coaching skills that will help you engage, empower, influence and listen
Follow up to embed the changes in your working life
This practical and experiential day will allow people to explore both individually and together the value of making time to think for both the immediate issues and future direction of their organisation.
The day will be underpinned by a simple coaching approach to allow for the development of self-awareness, reflection and empowerment. People will get a chance to test out models to see what works for them.
9-9.30am Registration and refreshments
9.30-10am Intro to the day....
how we will work together
10.00-10.45am The big picture – awareness of self, culture, identity and the challenges and opportunities these bring
10.45-11am Break
11.00-12pm Ideation – stimulating ideas using techniques such as crashing, design thinking or similar
12.00-1pm Testing – coaching techniques to stimulate further thought; how to act as a sounding board
1.00-2pm Lunch
2.00-3pm Evaluation – what have we discovered?
What value is this to us?

What innovative opportunities have come up?

How do we do this for ourselves?
3.00-3.30pm Final thoughts for day & close (refreshments will be available if you would like to use this opportunity to network)
Follow up – we will follow up individually by phone with each person to support changes.
Cumbria Innovations Platform: Open to small and medium sized enterprises based in Cumbria, to facilitate business innovation and commercial success.
Workshop facilitator
Lucy Harrison - The Harrison Network
Lucy has supported transitioning organisational cultures for 25 years. She works to create the space, culture and confidence in which challenge, support and innovation can happen. Pragmatic and dynamic in her coaching and facilitation, Lucy strives to enable mindset and behaviour changes that are sustainable in the real world.
Lucy's drive for starting the Harrison Network was to bring together a diverse group of amazing independent consultants to challenge convention.
We look forward to welcoming you!
Cumbria Innovations Platform: www.cumbriainnovations.org
For further information, please contact Sarah.allison@cumbria.ac.uk
*SME based in Cumbria with less than 250 FTE employees, turnover less than 50m euros, balance sheet total less than 43m euros.