Description
a conversation with a professional coach, can be the most valuable hour of your year."
You are invited to sign up for a CoachWalk on Friday 8th March.
What is coaching? A coach listens, walks in your shoes, talks with you as a creative thinker; which stimulates, problem solving, creativity and action.
CoachWalk combines walking and coaching, a new approach to business problem solving with your own professional coach, outdoors.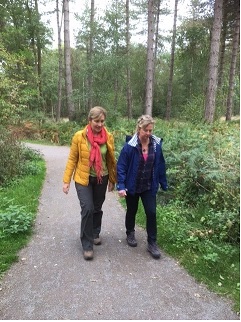 If this sounds like you:
Busy days at work? Busy lives? Need space to think? Then CoachWalk is for you.


What are the benefits?
Take control and solve problems effectively.

Get out of the office with time devoted to your needs.

Feel energised by nature with freedom to think.
How does it work?
We meet at Haughmond Hill cafe and you will be introduced to your preferred coach.

Bring your topic for a motivating, problem solving one hour conversation.

Personal action plan, tools and techniques in every session.

Your walking pace sets the pace of the conversation, taking time to stop and think when you like.
Get involved
Book your place, time and preferred coach here on Eventbrite and join us on Friday 8th March 2019 at Haughmond Hill, Haughmond Hill car park, near Shrewsbury, Shropshire SY4 4RP.
Haughmond Hill Forest includes an all ability trail, please let us know how we can support you, to make CoachWalk inclusive for everyone.

Join us on Facebook and LinkedIn too.
Who are CoachWalk?
CoachWalk are a collective of professional coaches from Shropshire Coaches Group. See the wide and varied profiles below of our professional coaches.
Next coach walk is on Friday 8th March, let's talk and walk!
CoachWalk on Friday 8th March 2019.
We offer 4 time slots to suit you; 10 am, 12 noon, 2 pm and 4pm.
We all meet in front of Haughmond Hill Cafe, next to the Car Park. We recommend comfortable shoes and dressing for the weather. After a short introduction, you and your coach choose the most suitable route and your coaching conversation commences.
After an hour, we invite you to stay for coffee, cake and networking and to use the tables at the cafe to make notes. Contact telephone number 07956 218744 (Jenny)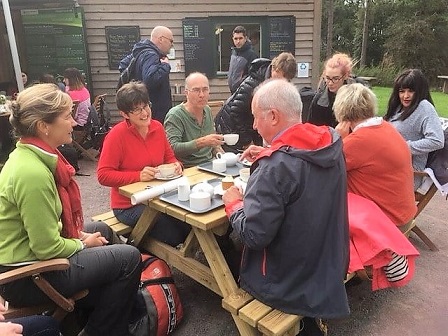 Book your coach for £45.
Photos of our coaches, with mini profiles below...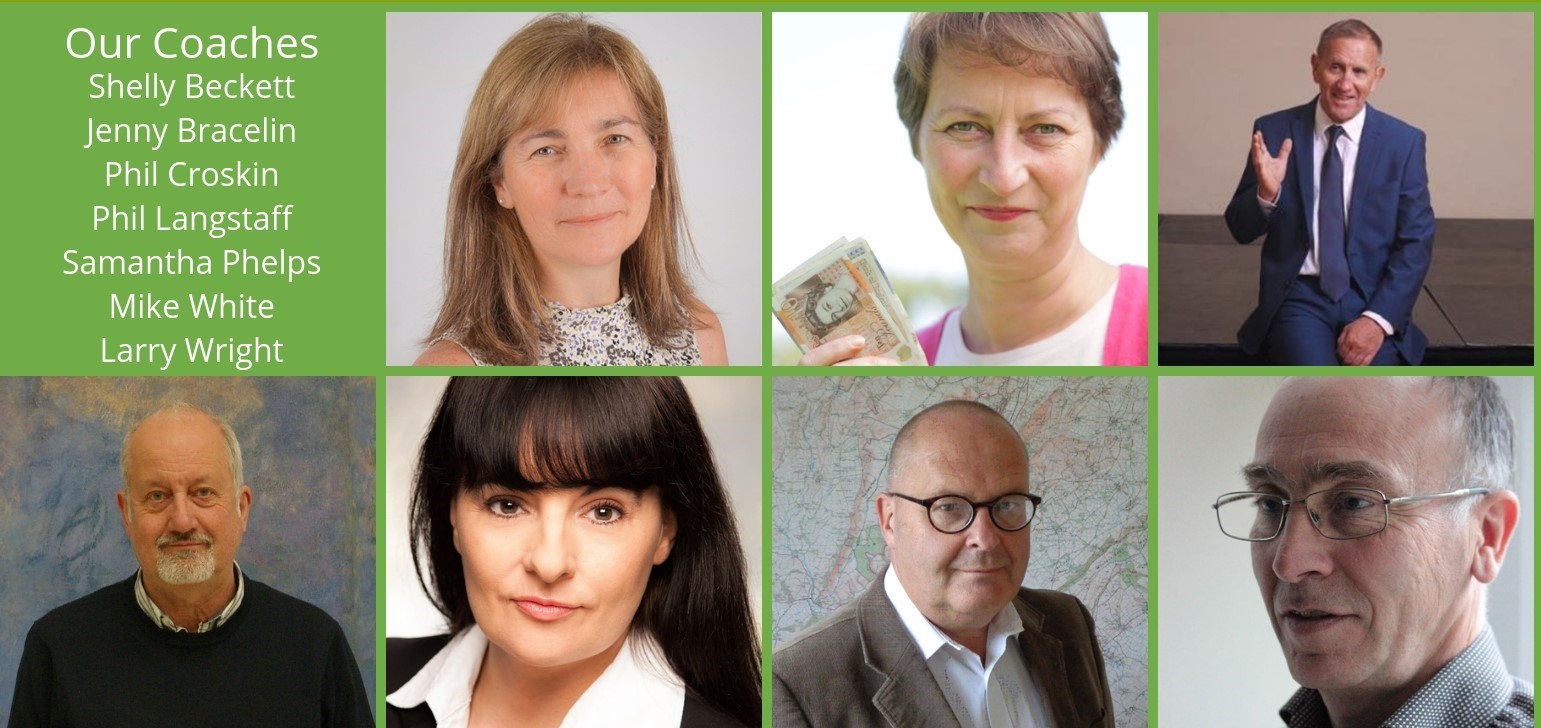 Shelly Beckett
Shelly coaches individuals, senior managers, executives and aspiring leaders to achieve their goals. She comes from wide experience contributing strategically in many fields. During CoachWalk Shelly will think with you about self confidence and motivation, her style is warm, open, committed and fun.From this you will be energised, having explored creative and challenging ideas on how to go forward.
Member of the International Coach Federation (ICF) Certificate in Professional Coaching Skills, Coaching Development Ltd. London. 2015 MSc – Applied Hydrobiology. Diploma in Leadership and Management (Part 1 MBA Open University), Member of the Chartered Institute of Water and Environmental Management. Chartered Biologist
Jenny Bracelin - Money Coach
Jenny is a money coach. Her clients are start-ups, small business owners and leaders. During Coachwalk Jenny will focus with insight, energy and structure on any business and money issue you present. She is a problem solver. From working with Jenny your relationship with money will shift to a more positive place and you'll reap a multiple return on your investment.
5 successful businesses, 25 years personal development and a Certificate of Coaching from the University of Warwick. https://iexplainmoney.co.uk/, https://www.linkedin.com/in/jennybracelin/ Mobile: 07956 218744
Phil Croskin - S

pecializes in "how we come across" to others.

During CoachWalk Phil begin to improve how you can perform - explore some skills used when public speaking, in meetings, interviews, pitches and presentations. From this you will have ideas on how to enhance your performance and communication. Trained at the Royal Academy of Dramatic Art (RADA),

"Suit the action to the word and the word to the action" William Shakespeare



Phil Langstaff -

Coach and Learning Consultant

Phil's clients are leaders and managers looking for help in thinking through and progressing with a business or personal challenge / opportunity. Anyone looking to enhance their personal effectiveness. During CoachWalk Phil offers an opportunity to partner with him in a thought-provoking and creative process that inspires you to maximise your personal and professional potential. From this you will discover greater clarity of the goals you want to achieve and enhanced awareness of the strategies and options available to you to realise those goals.

BA (Hons) Psychology, MA Management Learning, Myers-Briggs Type Indicator Qualified Practitioner, Member of the Chartered Institute of Personnel and Development (CIPD), Member of the International Coach Federation (ICF)



Samantha Phelps - Performance Coaching
Samantha's clients are primarily managers and leaders for companies across the U.K. and Europe.
During CoachWalk Samantha will listen, support and facilitate your growth, enabling you to move 'from good to great'! From this you will move forward with confidence, motivation and self-belief to advance your career.
LinkedIn: www.linkedin.com/in/samantha-phelps-minstlm-22a8a219
Email: samantha777@live.co.uk Mobile: 07915 661978
Mike White - Aspiring Leaders - Mike is not available for CoachWalk 8th March
Mikes clients are talented and aspiring business owners and leaders hungry to achieve their personal, professional and organisational goals. During CoachWalk Mike offers an intuitive, reflective, appreciative and action-orientated approach, encourages momentum and personal accountability. What you'll get from talking with Mike will include focus, enabling self awareness, influence and impact, and performance improvement.
Mike's Continuing Professional Development includes; Professional Certified Coach, International Coach Federation, since 2018, Set up and leads the Shropshire Coaches Group, since 2016, Member of International Foundation for Action Learning, since 2013, Coach Training Programme, Coaches Training Institute, 2009/10, Former Branch Chair (2000/1) and Chartered Fellow CIPD, 1990/2014, MSc in Human Resource Development, Wolverhampton Business School, 1998/99, Mike White PCC Leadership Coach and Action Learning Facilitator Mike White Coaching, Tel: +44 (0)7808 146 828 Email: mike@mikewhitecoaching.com LinkedIn: www.linkedin.com/in/mikewhite15, Twitter: @MikeWhiteCoach
Larry Wright
Larry's clients are start-ups, small organisation managers/owners and anyone looking for a way to plan their future. During CoachWalk Larry will focus on choice. Exploring your topic you will create and explore 3 different perspectives. You will choose the way forward with commitment. What you'll get from talking with Larry is motivation from unexpected places and a real action plan to celebrate.
https://www.linkedin.com/in/larry-wright-818b99129/, https://larrywrightcoaching.com
All our coaches are qualified to coach in any subject. The profiles are designed to give you a sense of their style, qualifications and background. Book today and we look forward to helping you with your life.