Description
Nottingham News Centre Coal Artistry - FINAL WORKSHOP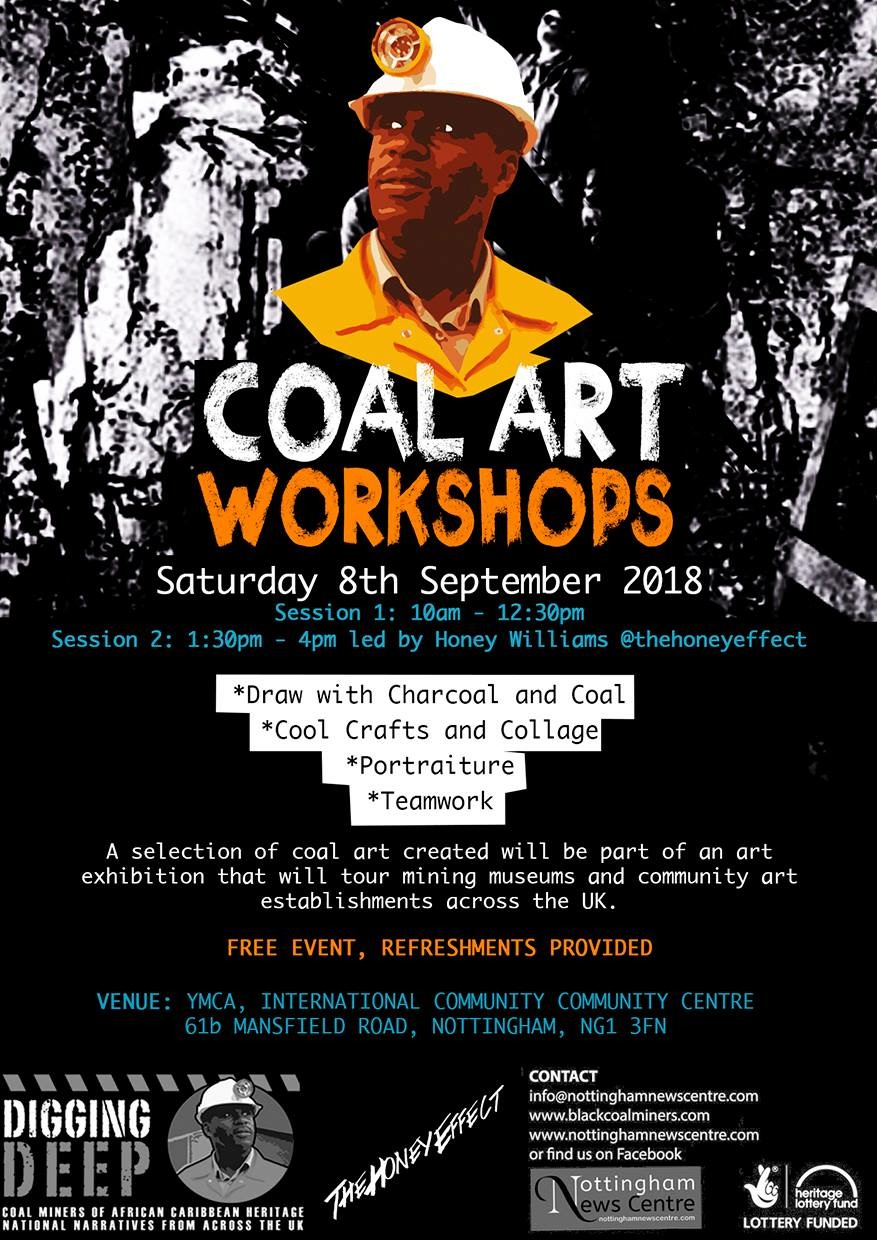 http://www.blackcoalminers.com/
DIGGING DEEP a Heritage Lottery project (HLF), led Norma Gregory, historian and volunteers from across the UK. This heritage project focuses on collating and sharing the experiences of former coal miners of African Caribbean heritage and exhibited through a variety of media-based, creative art forms.
Hundreds of men worked in deep coal mines across the UK with concentrations of black miners working in Nottinghamshire, Leicestershire, Yorkshire, Bristol, Kent, Durham, south Wales and Scottish coal mines, for example. Gedling Colliery Nottinghamshire, was known as 'The Pit of Nations', as it was thought that black miners made up at least a quarter of the workforce (between the 1950s-1980s), as symbolised on the Gedling colliery banner.
The coal artistry created will go into a larger heritage exhibition that will tour mining museums and other establishments across the UK.
If you have any questions or want to book a space, feel free to contact us.
info@nottinghamnewscentre.com
Tel: +44 (0) 115 871 3819
http://www.nottinghamnewscentre.com/
Time: 10AM - 1pm & 1- 4PM ( 2 sessions)
Refreshments provided