Description

5k RUN - 20K BIKE RIDE - 5K RUN
The Inaugural Cobalt Duathlon sponsored by WINNS Cycling is the perfect event for both novice & experienced athletes to test themselves on a challenging but fun course set around the Cobalt Business Park.
The event features a 5km run followed by a 20km bike ride and then a further 5km run.
This promises to be a fantastic event for novices to enjoy the thrill of a professionally managed duathlon and for experienced athletes wanting to set themselves a PB.
Why not grab your colleagues, friends and family for a fantastic morning of health, fitness & fun.
PLEASE SEE BELOW FOR ROUTE & FURTHER INFO :
The red route is run route1.
The blue route is the bike route, and the red/green route is run route2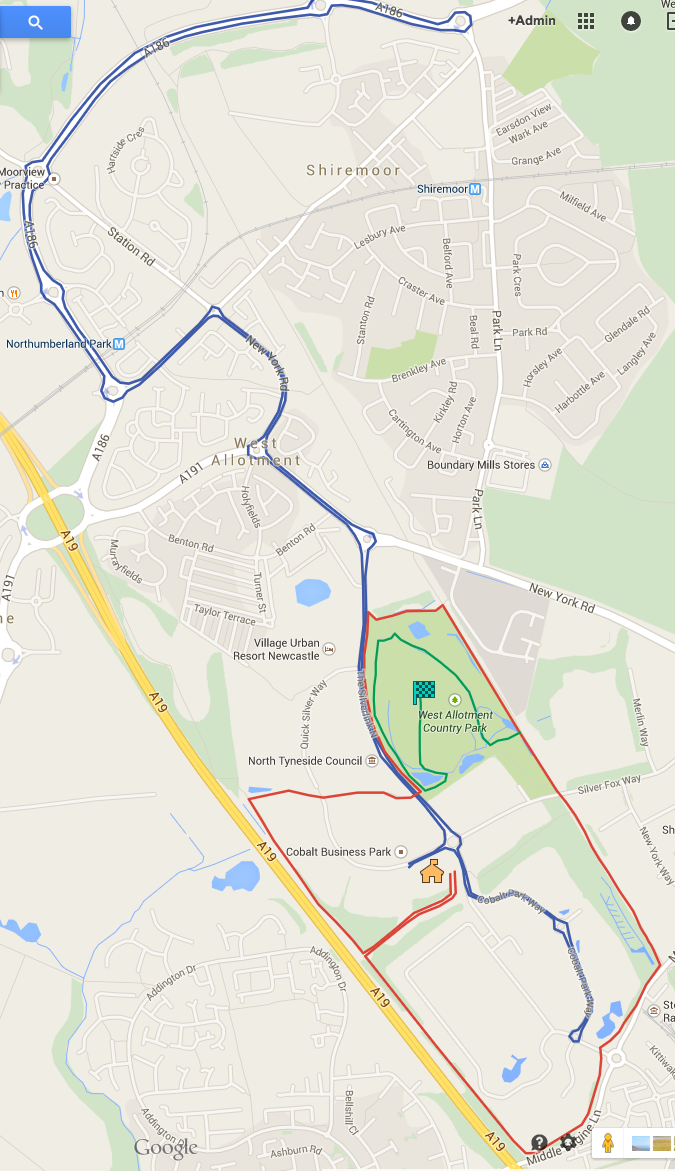 Our events team are here to help you with any queries you may have regarding the Cobalt Duathlon
You can call us on 0191 2810030 or by email via the contact link at the bottom of this page.
ABOUT THE EVENT
The Cobalt Duathlon sponsored by WINNS Cycling is perfect whether you're a seasoned athlete, a complete novice or if you simply want to take on the challenge.
The ethos of the Cobalt Duathlon sponsored by WINNS Cycling is to get everyone involved in the multisport experience, be it competing, supporting or just taking in the atmosphere on the day.
DISTANCES & PRICES
Duathlon (5km Run, 20km Bike, 5km Run)
Brithish Triathlon Member = £32 + Processing fee of 5%
Non-British Triathlon Member = £36 + Processing fee of 5%
WHAT'S GREAT ABOUT THIS EVENT
• Fantastic venue
• Suitable for all abilities
• A great way to kick start your involvement with sporting events
• A great event to set a PB
PROVISIONAL START TIMES:
Please arrive for registration at 7am on event day
AGE REQUIREMENTS:
Duathlon: Minimum Age 15 at 31 December 2015
Organiser of COBALT DUATHLON SPONSORED BY WINNS CYCLING
TRI organise mass participation events such as Bike For Bobby (as seen on Sky TV), FA150, Spanish City Triathlon, Ponteland Triathlon, Castles Triathlon, St Oswalds Ultra Run Series and The Elf Runs.
MAKE IT HAPPEN!
Mantra, slogan, motto, call it what you want, but these simple 3 words symbolise the motivating force behind Total Racing International.
 "Some people want it to happen, some wish it would happen, others make it happen."  Michael Jordan.