Description
Friends of Walk the Plank- join us, see the spaces and share skills in our new home at 37-41 Cobden Street between 1.30pm – 5pm on Sunday 8 October for our first Cobden Works Fun Palace! Cobden Works gives us a place to play together as well as work together and we want you to be part of it. Help us grow our new home into a thriving community, and have fun doing it!
Booking
The event is free of charge but please let us know you're coming by registering to book your place. (Please remember to tell us your top preferences for sessions when you register)
Schedule
1.30pm: see our brand new workshop, learning, outdoor and social spaces; hear about autumn courses; grab a cuppa and sign up for Fun Palace sessions

2 – 4pm: take part in skill sharing sessions offered by our network of creative practitioners including:
- a site-specific movement session led by choreographer Ruth Jones
- a scratch sharing of a new aerial performance from Circus Diaspora
- hands-on circus skills tasters with The Circus House
- a fire drawing workshop
- lantern making with artists Fiona Smith and Jo Foley
- *sustainable creative makes with artist Brian D Hanlon
- and building our pizza oven!
4 – 5pm: enjoy drinks and pizzas… if we get that oven built… and networking time
*please help us by collecting up large Coca Cola and water bottles (preferably 2 litre, but also 1.75 and 1.5 litre bottles)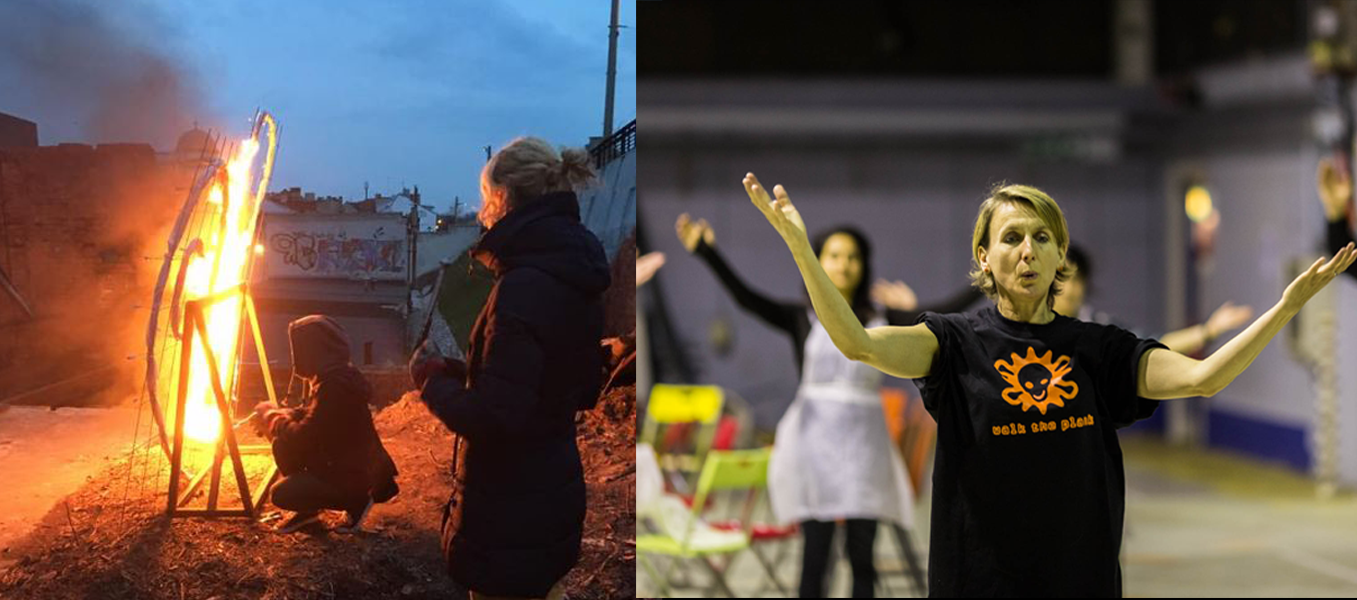 Who is it for ?
This event is aimed at the community of creative practitioners who already make magic happen with Walk the Plank. We want you to be some of the first to see and take over our new spaces, share your skills and connect with each other. (Please get in touch with participate@walktheplank.co.uk if you didn't receive this link by email invitation, but are interested in coming along.)
About Fun Palaces
Fun Palaces is an international annual weekend of events promoting culture for, by and with all, and putting community at the heart of culture. Find out more here: http://funpalaces.co.uk/
About Walk the Plank's learning opportunities this autumn
Now that we're firmly installed at Cobden Works we're embarking on a new programme of learning and training aimed at creating a new generation of talent, as well as further developing the skills of people who we've worked with over many years. Find out more about the autumn 2017 Elevate programme of talks and workshops by renowned inter/national artists, designers and creatives from across the sector. Find out about Elevate masterclasses here: http://walktheplank.co.uk/workshop/elevate-2017-masterclass-series-autumnwinter/
or by coming to the Fun Palace event.