Complementary themed celestial cocktails, stargazing with Stokey Woodall and tapas on the terrace.
About this event
OVERVIEW
A Wonderful and fun celestial evening aimed at people who have always wondered about the vastness of the universe and who would love to look up into the night sky and have a better understanding of what they are really looking at. No prior knowledge is needed as it is aimed at the complete novice. The Wellington Hotel South of the Isle of Wight with its South facing horizon is the venue, and where you will be in for some real celestial delights.
WHO IS STOKEY WOODALL?
Stokey Woodall is a well-known ocean sailor who has in 34 years made some 32 Trans-Atlantic crossings and amassed more than a quarter of a million sea miles. He is a highly respected teacher in celestial navigation and has sailed to the Azores some 89 times teaching students completing their Ocean Yachtmaster certification.
Some of the many students he has taught to date include Dame Ellen Macarthur, Emma Richards (around the world alone female sailors), the late Barbra Harmer (only female Concorde Captain), John Howard Davies (original Oliver in the first Oliver Twist film), Philippe Khann (inventor of the camera phone), Jim Holden financial director of Google, Ken Howery (co-founder of Pay Pal), Sir Alex Crampton Smith (world leading anaesthetist), Dr Whittingham (pioneer of ultra sound), Phil Derry (direct descendent of John Harrison) to name a few.
THE VENUE
The Wellington is an intimate boutique hotel situated in Ventnor's most desired location on top of the picturesque bay. Both relaxed and stylish, The Wellington boasts a bar to accompany the unbeaten panoramic views of the English Channel. After a 4 year closure the hotel is under new and loving ownership and undergoing a magical refurb to bring one of Ventnor's oldest hotels back to it's former glory.
Why not try something from our varied tapas menu for a small chargeable fee. Prices for this event are per person. Accommodation is available at a special rate on a bed only basis.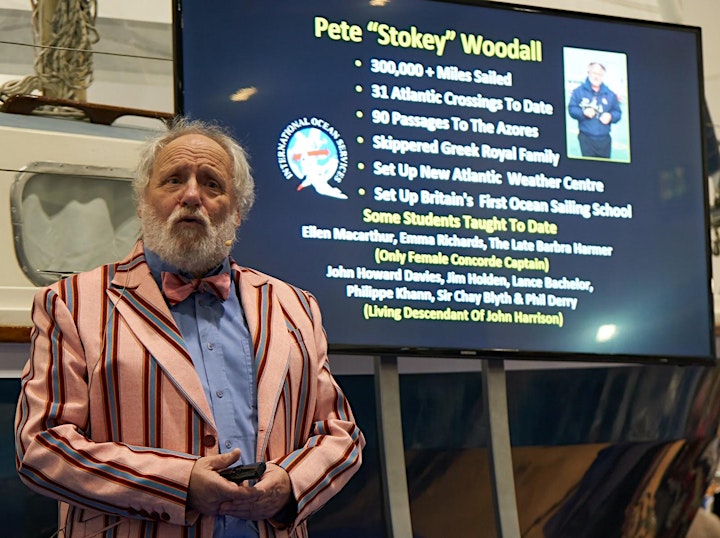 Organiser of Cocktails & Stars with Stokey Woodall at The Wellington