Description
Do you think they'll be a whizz at coding, but you're not sure where they can learn more?
We're delighted to be collaborating with Code Club to offer a series of free events, specifically designed to help educate, inspire and get children excited about coding!
Ideal for 7 -10 year olds, these interactive workshops will give them the opportunity to develop their skills as they learn the basics of programming interactive stories, games and animations, whilst also progressing their coding capabilities using Scratch.
We are running these sessions for 90 min from 10:30 am to 12 pm every Saturday morning, starting 4th May until July, during term time.
In order to get the most out of these events, we recommend that children attend a few sessions to allow them the opportunity to try all of the projects and programs available.
Please be aware that all children must be accompanied by an adult, however parents and guardians are more than welcome to visit our on-site coffee shop, run by social enterprise, Change Please, and relax whilst Code Club is taking place.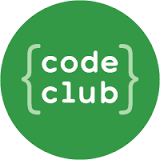 Please ensure you bring some form of photo ID with you and visit the check in desk upon arrival to the first floor of the branch

If you have any accessibility needs that you'd like us to be aware of, please contact HalifaxLondonEvents@Halifax.co.uk

EventBrite is a third party application. This means it is not owned or operated by Halifax/Lloyds Bank. If you use this application you must sign up to EventBrite's Terms of Service and Privacy Policy and do so at your own risk

Using EventBrite is subject to EventBrite's Terms of Service, Privacy Policy and Cookie Policy. You can review your marketing preferences by logging in or signing up and then logging in. You should then click on Account and select Email Preferences. As the event organiser, we use your data to record your registration for the event, contact you regarding the event, e.g. email reminders and to request feedback. We do not use your data for any other purpose

The views and opinions expressed in this event are those of the presenters and do not necessarily reflect the views and opinions of Lloyds Banking Group. While all reasonable care has been taken to ensure that the information provided is correct, no liability is accepted by Halifax for any loss or damage caused to any person relying on any statement or omission. This is for information only and should not be relied upon as offering advice for any set of circumstances. Specific advice should always be sought in each instance

If you have any questions regarding this event, please contact our Local Event Manager

Halifax is a division of Bank of Scotland plc. Registered in Scotland No. SC327000. Registered Office: The Mound, Edinburgh EH1 1YZ. Bank of Scotland plc is authorised by the Prudential Regulation Authority and regulated by the Financial Conduct Authority and the Prudential Regulation Authority under registration number 169628.

Where attendees are under the age of 16 years old or are considered vulnerable adults they must be accompanied by responsible adults.