Permaculture is empowering a global response to the climate crisis. Sector39 is working to accelerate that process, hear our story, join us.
About this event
steven jones is inviting you to a scheduled Zoom meeting.
Topic: Code red for climate = code green for permaculture - with Sector39
Time: Dec 2, 2021 02:00 PM London
Join Zoom Meeting
https://us02web.zoom.us/j/85810529045?pwd=bkczaEhTcnpUQUJKTFpRaGgzOUY1UT09
Meeting ID: 858 1052 9045
Passcode: QAZ5arFdty
One tap mobile
+442080806591,,85810529045#,,,,*1235177937# United Kingdom
+442080806592,,85810529045#,,,,*1235177937# United Kingdom
Dial by your location
+44 208 080 6591 United Kingdom
+44 208 080 6592 United Kingdom
+44 330 088 5830 United Kingdom
+44 131 460 1196 United Kingdom
+44 203 481 5237 United Kingdom
+44 203 481 5240 United Kingdom
+44 203 901 7895 United Kingdom
+1 408 638 0968 US (San Jose)
+1 646 876 9923 US (New York)
+1 669 900 6833 US (San Jose)
+1 253 215 8782 US (Tacoma)
+1 301 715 8592 US (Washington DC)
+1 312 626 6799 US (Chicago)
+1 346 248 7799 US (Houston)
Meeting ID: 858 1052 9045
Passcode: 1235177937
Find your local number: https://us02web.zoom.us/u/kda9FYr7Hm
- 1 hour presentation on the journey so far, and why permaculture has so much to offer for food security, climate resilience and community building
- Followed by discussion groups on next steps, help us plan how we can grow this network.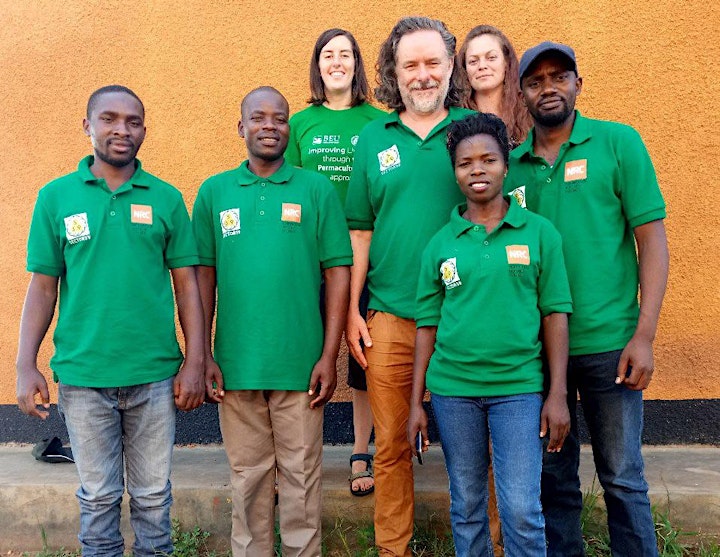 Sector39 is a permaculture training enterprise based in Wales, through training we have built a huge network, and are looking to build on that.
The S39 team, with support from the Wales for Africa program, Dolen Ffermio and the Norwegian Refugee Council and others have been teaching permaculture design in Uganda since 2016. This is a team photo from November 2018.
We launched our enterprise with a business start up loan from the Robert Owen Community Bank here in Wales back in 2015, and it has been an interesting journey.
In that time we have seen permaculture take a strong foothold here in our own community in Wales but especially in the rural areas with small farmers and urban fringes in East Africa. There is a literal hunger for this knowledge and with careful nurturing it can flow across communities and make significant changes in short spaces of time.
Trainees have become trainers and a network of practitioners , teachers and enthusiasts has grown from the 5 full PDC's we have delivered in Africa and two more online ones we ran under the pandemic restrictions.
In this event we will map out some of the main lessons learned and share testimony from some of the most successful trainees.
Our big question is where next/ What should be the and where should we focus for future funding? Donations, sponsorship, trading, or where?
Traditional funding streams are highly competitive and the Government has drastically reduced the aid budget, we are looking for the best ways forward and want to throw the conversation open.
Permaculture is a climate change response of immense potential and it requires investment and we are ready! Please join us!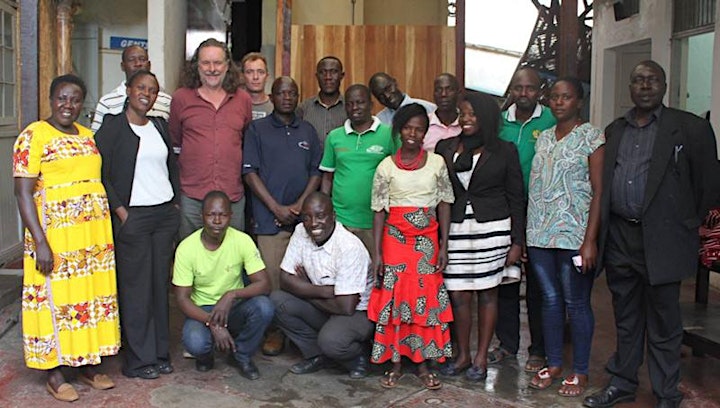 Team S39 meeting in Kampala, Uganda in 2018
Having completed a 7-month pilot for permaculture training in in refugee settlements
We used the experience and connections to launch a new thee year project in January 2020 to develop the Academy of Permaculture, a peer to peer training and support network, based on this experience.
Now at the end of 2021 we are inviting much wider partnership to share our story and help us to develop longer-term plan
Project 2020-22 Academy of Permaculture - next generation
With 3-years support from the Arkleton Trust we have been able to develop our training support network around the strongest nodes from existing graduates
Gisagara Southern district Rwanda
Kumi, Teso district, Uganda
Rangwe, Homa Bay county, Kenya
From these hubs we are rapidly developing connections in many more receptive . Working with active links with Sector39, Wales UK we have been to share learning and also undertake evaluation of the project outcomes.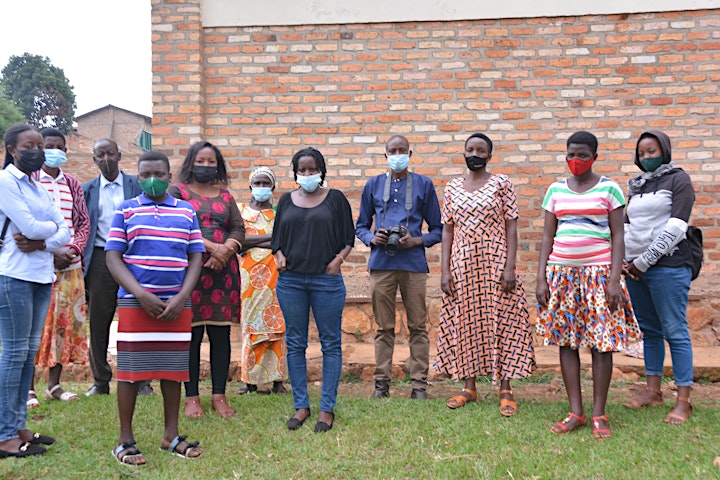 Meet Rwandan Women's Permaculture, in 2021. This group has convened around the work of 2018 PDC graduate Rose, who has been working with a local school to establish a food forest. This is one of the many outcomes from this training work. We will share this fantastic story, but also ask the questions around how can we forge more effective and longer term links between practitioners and pioneers around the world?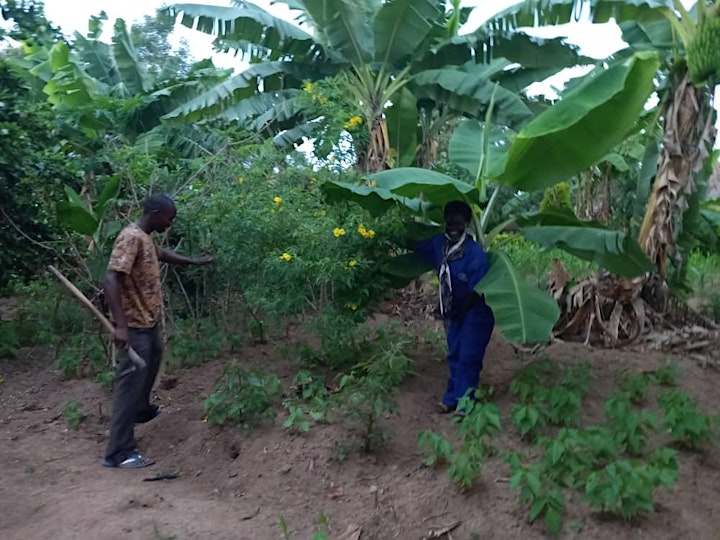 Since completing her PDC in September 2020 Deborah has become a community leader, training over 40 of the surrounding households and building an active team. Teso region in Uganda is semi-arid and a challenging environment to grow in, yet farmers are reporting a visible improvement in their soils. This work is energizing the whole community and showing the impact that even basic training and support can have. How do we best support and empower pioneers such as this?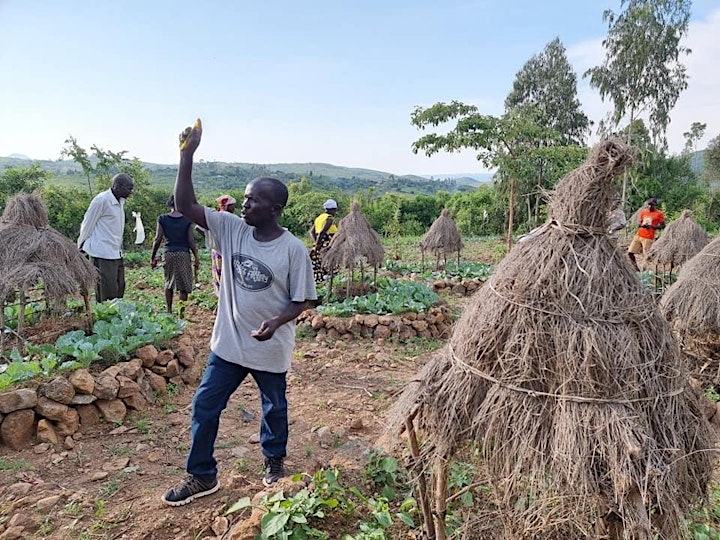 In Homa Bay Kenya, 2016 graduate Paul Ogola has developed his own training and demonstration centre, PermoAfrica. This was the inspiration for a three-year funded proejct supported by Arkleton trust developing peer-peer learning within permaculture.
Paul has built a network of 40 villages and trained over 500 farmers helping establish community gardens ass learning centres in many of those communities. His ambition is to 'end food poverty in Homa bay country' and through his work he is showing a template for how this can be achieved.
Live webinar
(outline timetable)
[For interested parties the key content is 2.15 - 3.15]
2.00 pm UK Time
2.00 - 2.15 pm Quick welcomes and introductions
Meet some of the team
2.15 - 3.15 How we got here and some notable outcomes
Back story and some of the key outcomes and lesson
Q+A
3.15 - 3.30 Quick break/ chat rooms social
3.30 - Break outs
Networks
Enterprise
Funding
4.00 - 5.00 Plenary
Feedback
Proposals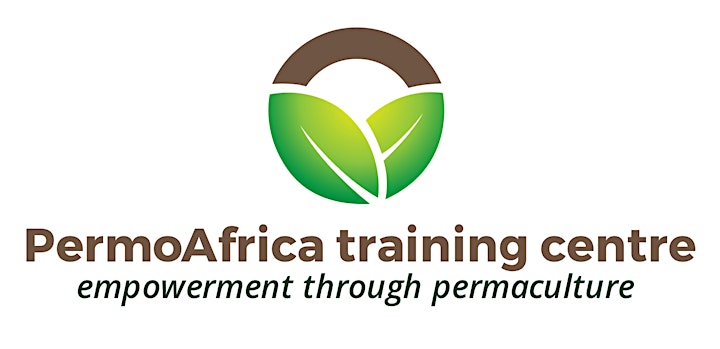 Organiser of Code Red for Climate = Green Light for Permaculture - with Sector39