Description
In association with Internet Week Europe 2013:
There's a lot of talk about teaching kids to code - but have YOU (yes you?) had a go with the kids in your life - child, god child, nephew or neighbour?
Come on, let's inspire and teach them to create, not just consume, computer experiences. Not just for a career in coding, these are essential life skills for problem solving, logical/lateral thinking or blogging.
Up for it? Then this Internet Week Europe session by Nick Corston and his two young sons is for you and YOUR kids. Coder Corner is deliberately timed for after school but before bedtime, it's a one hour roller coaster primer that will help you know your Raspberry Pi from your Scratch and your Lego WeDo from your Mindstorms.
Most importantly, in the last 30 minutes, you'll roll your sleeves up and actually create a simple game - Banana Breakout - from scratch, in Scratch. Bragging rights in pub and playground guaranteed!
To participate in the game creation bit, you must bring your own/fully charged laptop(s) - Mac, PC or Raspberry PiPortable with Scratch already installed and the contents of the zip file below on your desktop:
Download Scratch here - http://bit.ly/getscratch (yes, we're using version 1.4, NOT 2.0)
Download lesson files here: http://bit.ly/bananabreakout
Each adult and child require a ticket. Sorry, not really suitable for under 8's or over 12's. Assumes little/no prior knowledge. All adults must be accompanied by and supervised by a responsible child - no more than 2 children per adult!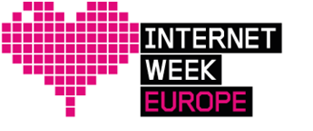 Organizer of Coder Corner - teach YOUR kids to code
Nick is a dad with two young sons in primary/secondary school. Inspired by Sir Ken Robinson, Professor Guy Claxton, Seth Godin and Gavin Turk/Deborah Curtis, he co-founded STEAM Co. with his wife and another parent to inspire children with creativity through the provision of a school day like no other - with up to 20 thinking and doing activities across the spectrum from art/music to science/technology. All made possible by a unique collaboration of creatives, parents, teachers and the local community. See www.steamco.org.uk