CoderDojo Moray Thursday 23 May 2019

Thursday, 23 May 2019 from 16:30 to 18:30 (BST)
Event Details
Coderdojo Moray/Code Club     Computer Club   May 2019   
Event date   Thursday 23 May 4.30-6.30 p.m.  Moray College
Age range  7 - 17 years    Free Tickets Booking on Eventbrite
Themes - 

Come and try and code the Code-a-pillar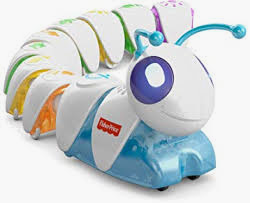 Code Club Activities including new Pixel Art Activities
Scratch 3 - Name Generator Game (remixing code)
Computational Thinking Activity- Branching algorithms
Future dates (May be subject to change - but hopefully not)
Thursday 20 June 
Local Event which may be of interest
Practical Electronics Taster Day

Friday 17th May 2019 starting at 19.00

Location: Findhorn Village Centre (Garden Room),

Cost: Free for children

Target Age Range: 8 to 13 year old and their parents

Course begins on Friday 16th August 2019 at 18.30 





What is it?
It is a free course for children with parents expected to join the T-Exchange (cost £10) and pay a £3 per meeting sub. The course is designed to provide a practical electronics skills. This includes basic soldering skills, using multimeters and building electronic circuitry.

The course will last for nine classes, (the second and third Friday of each month) and finish by mid December.

You are also invited to stay-on for our regular T-Exchange meeting on the third Friday of the month. Come and have a look at our other activities including 3D Printing, Deconstruction, Robotics, Raspberry Pi, Arduino and many more!

Contact: Richard Oakley, 


T: 01343 542801

And please visit www.t-exchange.net
Code Club has published their first book - Code Club Book of Scratch 
Free download at https://www.raspberrypi.org/magpi-issues/CC_Book_of_Scratch_v1.pdf  
More information about the book and information about the print version here 
Teachers - Come along to talk about/see how the Technologies E & Os can be 
delivered in the classroom using free online programming tools and simple computers.
Coderdojo Additional Information
If you are under the age of thirteen (13), you must ask your parents or legal guardians to complete the registration form. We do not knowingly collect Personal Data from children under the age of thirteen (13) without their parents or legal guardians permission.
What is a CoderDojo? (also part of Code Club) 
At a regular CoderDojo, young people can learn how to code, develop websites, build apps, games and more. It makes learning to code a fun and sociable experience.

No previous coding experience is necessary. 
Bring your own Flash Drive if you wish to save what you create.
N:B the college network now requires that flash drives have a password.
If you join Scratch before coming to a club meeting (ask parents first) you can save your own Scratch games/activities to your own account as you create them. 
On the day you can bring along your own laptop. If you do not have your own laptop please still come along as there are computers you can use at the college.
Age group? This is a club for 7 - 17 years. Look for CoderDojo Moray on Eventbrite.
Further details about CoderDojo at www.coderdojoscotland.com.
Please email info@coderdojoscotland.com with any questions or if you would like to support us in any way.
Adult Volunteers - Get in touch if you would like to help at one of our CoderDojo Meetings.
When & Where

Moray College
UHI Moray Street
IV30 1JJ Elgin
United Kingdom


Thursday, 23 May 2019 from 16:30 to 18:30 (BST)
Add to my calendar
Organiser
CoderDojo Scotland is a network of CoderDojo computing clubs across Scotland. If you have any questions about the event please contact the individual club directly. Contact details can be found at http://coderdojoscotland.com/clubs.