CoderDojo Moray Thursday 25 April 2019

Thursday, 25 April 2019 from 16:30 to 18:30 (BST)
Event Details
Coderdojo Moray/Code Club     Computer Club   April 2019   
Event date   Thursday 25 April 4.30-6.30 p.m.  Moray College
Age range  7 - 17 years    Free Tickets Booking on Eventbrite
Themes-  Shape of Cartoon Characters / Scratch 3 / Animation

Is a cartoon character affected by their shape? (They are!)
Circle, Triangle and Square e.g. square is sturdy, reliable etc..... 

Draw our own versions of each of the three key shapes using Scratch vector graphics 

Look at examples of the three shapes and how they have been used by animators e.g. Disney or Pixar. Do the rules apply?
Scratch 3 
using Scratch 3 's vector graphics to create our own characters based on a circle, square or triangle

how to draw a shape

what is a variable? - timer, lives, score
how can I create a simple game and then code a variable into it? - we can draw our own shape/sprite and then make a quick chase game with a time and score.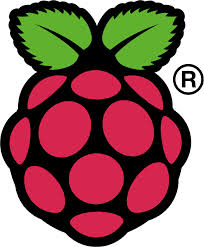 Animation 
I will bring computers, microphones, camera etc.... for animation

Will also bring cardboard , scissors, pens etc... 

 
Raspberry Pi Handout

I have several Google Raspberry Pi boxes I was given a few years ago. I will bring them along so if you wish you have one to take home and keep.
They are Raspberry Pi (version 1)- includes an SD with the operating system on it. 
N.B. A regular size Pi needs a keyboard, mouse, HDMI connected flat screen to connect to. 
Also have :-
keyboards (enough for each Pi)
flat screens (2 or 3 )


 Future dates (May be subject to change - but hopefully not)
Thursday 23 May
Thursday 20 June 
Code Club has published their first book - Code Club Book of Scratch 
Free download at https://www.raspberrypi.org/magpi-issues/CC_Book_of_Scratch_v1.pdf  
More information about the book and information about the print version here 
Teachers - Come along to talk about/see how the Technologies E & Os can be 
delivered in the classroom using free online programming tools and simple computers.
Coderdojo Additional Information
If you are under the age of thirteen (13), you must ask your parents or legal guardians to complete the registration form. We do not knowingly collect Personal Data from children under the age of thirteen (13) without their parents or legal guardians permission.
What is a CoderDojo? (also part of Code Club) 
At a regular CoderDojo, young people can learn how to code, develop websites, build apps, games and more. It makes learning to code a fun and sociable experience.

No previous coding experience is necessary. 
Bring your own Flash Drive if you wish to save what you create.
N:B the college network now requires that flash drives have a password.
If you join Scratch before coming to a club meeting (ask parents first) you can save your own Scratch games/activities to your own account as you create them. 
On the day you can bring along your own laptop. If you do not have your own laptop please still come along as there are computers you can use at the college.
Age group? This is a club for 7 - 17 years. Look for CoderDojo Moray on Eventbrite.
Further details about CoderDojo at www.coderdojoscotland.com.
Please email info@coderdojoscotland.com with any questions or if you would like to support us in any way.
Adult Volunteers - Get in touch if you would like to help at one of our CoderDojo Meetings.
When & Where

Moray College
UHI Moray Street
IV30 1JJ Elgin
United Kingdom


Thursday, 25 April 2019 from 16:30 to 18:30 (BST)
Add to my calendar
Organiser
CoderDojo Scotland is a network of CoderDojo computing clubs across Scotland. If you have any questions about the event please contact the individual club directly. Contact details can be found at http://coderdojoscotland.com/clubs.