Description
Technology has a language. It's called code. And we believe coding is an essential skill. Learning to code teaches you how to solve problems and work together in creative ways. And it helps you build apps that bring your ideas to life. We think everyone should have the opportunity to create something that can change the world. Apple has designed a new approach to coding that lets anyone learn, write and teach it.
What is code?
Code powers virtually everything around us. When you turn your car on, code lets your key talk to the engine. When you want pizza, code places your online order. And when you use your favourite apps, code lets you send a message, share a photo or swap faces with your cat.
Apple have designed Swift to be easy to use. It lets you see what you're creating with code as you write it. Type your code on the left and immediately see the result on the right. It uses lots of words and phrases you already know, like "print", "add" and "remove". And Swift is not just great for getting started with code — it's also incredibly powerful. In fact, some of the world's most popular apps are created in Swift.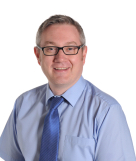 Mr Lee Buckley is the Computing Lead at St Herbert's RC Primary School, in this session Lee will guide you through Swift Playgrounds to show how easy it is for teachers to learn how to teach coding.
Target Audience:
All Teachers
Computing Subject Leaders
Senior Leadership.
Register for your FREE place today!
FAQs
What are my parking options for getting to and from the event?
Please park on the St Herbert's Church Parish Centre Car Park located across the road from School.
See map here: https://goo.gl/maps/Q8d7eaZMiQy
Do I have to bring my printed ticket to the event?
No - just make sure you have registered so that we know you're coming!
How can I contact the organiser with any questions?
For more information, email rtclearning@stherberts.education
Do I need to bring an iPad?
If you have your own iPad, please do bring it. However, there will be iPads available to borrow during the session as well.
Can I get the slides from the session?
Details of this will available during the event or emailed out afterwards.