Code your first landing page using HTML, CSS and Bootstrap to make it responsive!
About this event
⚡️⚡️⚡️Code and design your landing page in only 2 hours! ⚡️⚡️⚡️
A very satisfying workshop where students will code and design their own landing page using HTML/CSS & the Twitter Bootstrap CSS library. Learn with Le Wagon, the world #1 top ranked coding bootcamp with offices in over than 40 cities lots of design pro-tips to find icons, fonts, colours.
What you will learn:
HTML / CSS core notions
Lots of graphical tips and tools (Fontawesome, Google Fonts, Coolors, etc.)
Introduce Bootstrap and its responsive grid system
⚠️Pre-requisite:
No pre-requisite, this is a workshop for beginners!
Your laptop! 💻
Install Chrome and Sublime Text before
We look forward to seeing you there! 🚀
NEXT EVENTS:
For the list of all our next events, please access here: http://stayhomekeepgrowing.pt/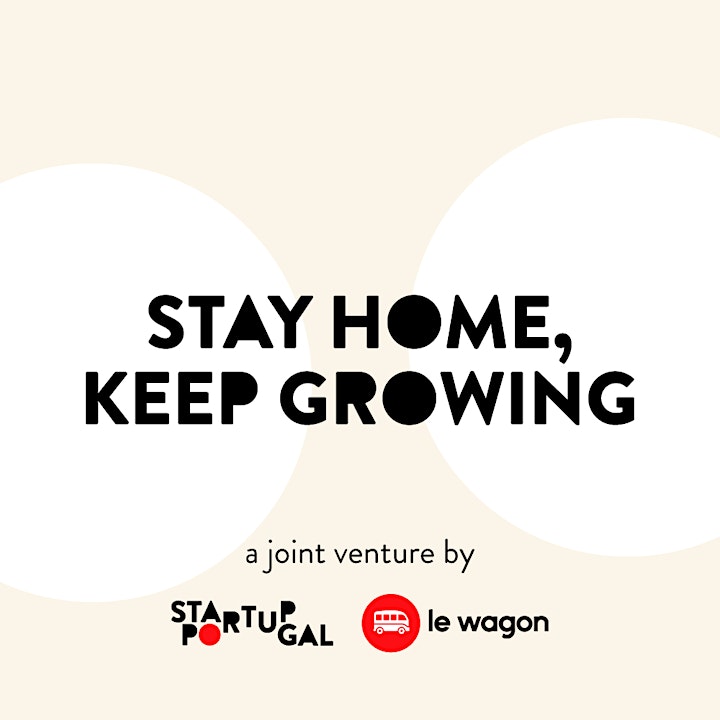 STAY HOME, KEEP GROWING
This is our motto for the next days. This partnership between Startup Portugal and Le Wagon aims to keep good content flowing, despite all the in-loco events being canceled due to the impact of the current, and governments asking us to stay home as much as we can.
Stay Home, Keep Growing offers periodic webinars, workshops and talks with different topics of interest to those who are part of this ecosystem, such as entrepreneurship, innovation and technology. All content will be spread through our partners live and free of charge.
This is not the time to be physically present at coworking spaces, associations, or innovation hubs. But it is the perfect time to make the most of your time home, the mind sane and businesses growing.
#stayhomekeepgrowing
Organizer of Coding your first Landing Page by Le Wagon [Webinar]
Le Wagon is the #1 rated coding bootcamp in the world (https://www.switchup.org/bootcamps/le-wagon)
We teach you the tech skills to future-proof your career and take up your next challenge through immersive Web Development and Data Science coding bootcamps across 39+ cities and 22 countries.
Since 2013, our cutting-edge curriculum and world-class teachers have given 7,300+ professionals from all backgrounds the skills and tools needed to kick-start their tech career, land a job as a software developer, product manager, join a data science team, or launch their own startup.
Check out our programmes -> lewagon.com/lisbon